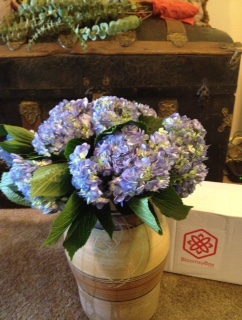 The other day I received a KNOCK on the door of my apartment.
It was a FEDEX guy with a long WHITE box of ….
Oh my gosh, I thought, I have a SECRET ADMIRER!  (Well, to be honest it is about time!  Clem is a DOG and I want a MAN to keep me company too!!) This SINGLE GIRL is READY!
And as I opened the box…
I saw the BLOOMSYBOX card!  OOOOH BLOOMSYBOX is MY SECRET ADMIRER!
Hmmm let's see:
BLOOMSYBOX as a RELATIONSHIP:
Reliable
Consistent
Vibrant
Smells GOOD
Sensitive
Beautiful
Always on Time
Comes Bundled
Comes with Introduction
AND I KNEW right then that BLOOMSYBOX and I were going to get together on a monthly basis! What are good relationships based on?  FLOWERS!!!!
WHAT IS BLOOMSYBOX?
BLOOMSYBOX is a monthly subscription based service where you are sent monthly flowers that come directly from farms to homes and or businesses – so they are fresh!  With unique flowers to choose from you can enjoy your monthly bouquet at $34.99 per month!  You can even stop service if you are going out of town!
BLOOMSYBOX flowers have no mixed bouquets or extra greenage as filler, as BLOOMSYBOX only deals in a single variety, hand tied large bunch of flowers, and the flowers are directly sourced from suppliers from South America, Holland, Thailand and California meaning no middle-man mark-up to increase the price.
MY EXPERIENCE WITH BLOOMSYBOX?
Check out the pictures!  I am IN LOVE once again, and find the elegance and quality of these flowers to fulfill all my needs!  Want a partner?  GET BLOOMSBOX now!!!
My flowers also came with a package of refreshment powder to make my blooms last longer!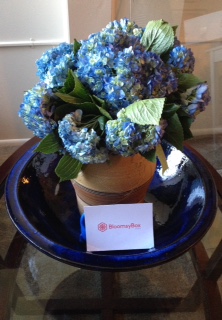 Ratings are based on a 5-star scale
Overall: 5
Review by Broad "A" 
We received a product to facilitate our review. All opinions are our own
Details
BloomsyBox is available for purchase at: BloomsyBox.com – subscriptions begin at only $34.99