Some kitchens just look grand, don't they? The second you walk into the room, you're hit by the wondrous materials, the design, the size, proportions, and the overall style. A kitchen that can be deemed grandiose, must make you feel as if you really have stepped into the heart of the house. It's alive, shimmering, wants you to hang out, and is where the whole family comes to congregate. It's all about a few things that complement each other but aren't always found in regular kitchens.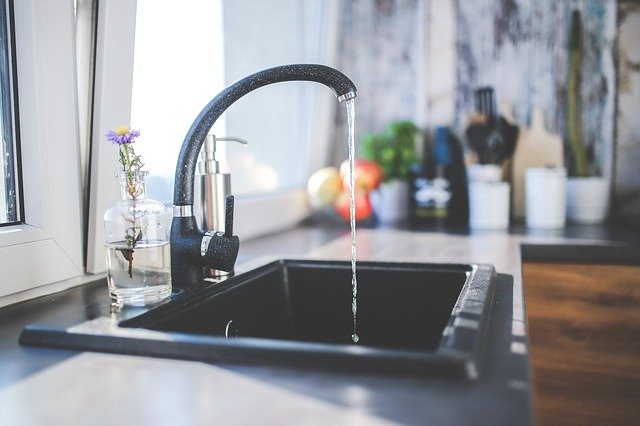 Granite is welcome
Granite is a stone that unlike slate, is very well-liked by everyone. Slate is dry and feels like it would be too harsh for a kitchen. Marble is too slippery and feels too heavy and over the top for some kitchens. But granite is just right. It looks great, feels smooth and vibrant, and can shine a light on other parts of your kitchen by not hogging the attention. Check out these kitchen decor tips where granite is lauded as one of the top materials you can have in any grandiose kitchen. Granite and marble finishings are spectacular if done right. They bring an air of style and depth to your kitchen which no other materials can. Not even quartz or rose gold have the charm of granite sinks, countertops, or marble tiles for a backsplash.
Stainless steel vs wood
Rather than stainless steel handles for outdoors, why not wood instead? Wooden handles for your cupboards are an excellent choice. Carved by hand, they can be totally unique and play into your theme deeper than metal can. Wood can be shaped to your liking, so if you have an autumn and spring theme going on, the handles can be made to look like vines, plants, or even a bird's nest. The design also feels good as the texture of carved wood is far more complex than plain and solid metal bars. Stainless steel does have its place, but it's for the taps, the faucet, and perhaps the fridge. Wood is great for your island racks as well. Especially if it's reclaimed wood as it's harder, tougher, and won't expand and crack under any heat or direct steam. You can also use stainless steel for some bar stools at your island or perhaps the drop downlights from the ceiling.
Lights around the room
Rather than just normal ceiling lights, you can have pendant drop downlights. The pendant glass has been blown into a teardrop and can spread the light around the room or just one area such as the chopping board to help you see better. Dropdown ceiling lights are awesome because they bring the ceiling down to you and can thus make your kitchen into a 5-walled room. Lighting can also be placed in the cupboards in the form of LED lights that turn on when you open the doors or walk into the pantry. 
A grandiose kitchen is something every homeowner wants to own. It's larger than life, filled with style, and uses the best materials that money can buy.