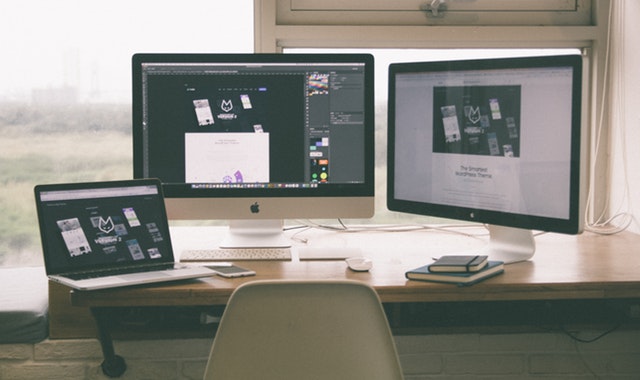 Your home-based business can rise to the same height as big businesses in your industry, but it won't happen overnight. You need to put together a long-term plan for growth. This will help you to take gradual steps towards expansion for your company. It might start as a company of one, but many international corporations started with an innovative entrepreneur coming up with a product or a service in their garage. Don't let your humble beginnings discourage you. You can build a successful corporation, but you need to be ready to persevere. The following suggestions should help you to give your home-based business the opportunity to expand.
Develop a great digital marketing strategy.
In the modern age, digital marketing is essential to the success of a business. And that's good news for you. As a small home-based company, you probably don't have the funding for a widespread physical marketing campaign. However, the beauty of online marketing is that you don't need a lot of money to do it effectively. Content is more important than funding when it comes to promoting your business on the internet. So, start by focusing on your website. If you want to beat your bigger competitors, then you need to rank higher than them on search engines.
There are plenty of professional SEO services that can help you with this, but you can learn the ropes by yourself if you want to save money. The goal is to use keywords and a responsive layout to impress search engine algorithms and push your site to the top of result pages. As a result, more potential customers will stumble across your company and check out your products or services. Plus, better website design will increase the conversion of visitors to paying customers; the design of your site tells a consumer whether your business is professional or not. They don't care if it's a home-based brand or an office-based corporation – they just want high-quality goods from a reliable company.
Try to break into the international market.
You should also try to break into the international market if you want to give your home-based business the opportunity to expand. Again, the internet can help you with this. The majority of consumers shop online in the digital age, anyway. You don't need to find money to open a new branch in another country; you just need to ensure you create promotional campaigns that will attract target markets in many countries. Widen your reach and give your company more opportunities to grow. You might also want to look overseas for goods and services that could help you to improve your business. It's worth checking out virtual visa cards. These cards allow people to make international transfers and withdrawals. Having one could also help you to get paid internationally, and that could help if you're going to gain clients in numerous countries.
Build a lasting customer base.
It's also important to build a lasting customer base if you want to grow your freelance company. You need a reliable and steady source of income if you want to make an investment plan for the future of your business, so a reliable client base will help you with that. Rather than constantly generating new leads and searching for your next big sale, you should focus on keeping your existing customers around. You could start a loyalty point scheme that awards discounts or even gifts to clients whenever they purchase your products or services. This will give customers a reason to keep coming back to your company. In turn, it'll make them happier, improve your reputation in the marketplace, and catch the attention of potential clients in your industry. That's how your home-based business could start to expand.