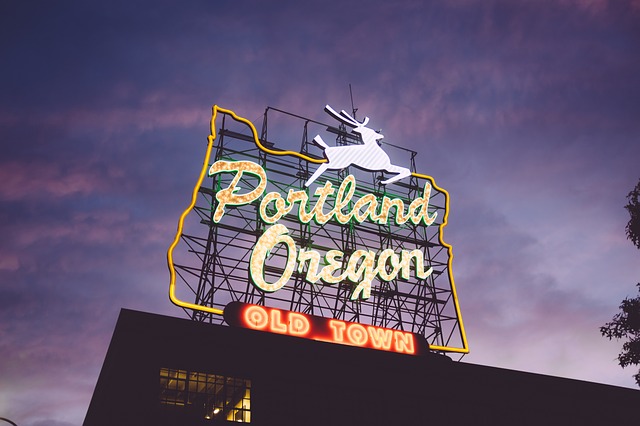 As anyone who has visited Portland can attest, it's a non-traditional city. And by non-traditional, I mean weird as all get out. Portland may be the only city in the entire United States of America that actually takes pride in being seen as weird. The Portland catchphrase is "keep Portland weird" so you know the native populace takes their status as America's weirdest city quite seriously. One benefit of vacationing in a city as strange as Portland is that you can stay anywhere you want – judgment-free. Whether you like tents, houses, motor homes, hotels, or vacation rental apartments, there's a spot for you in Rose City. As long as you can appreciate the more unusual side of life, Portland is guaranteed to provide you with a top-notch vacation experience. Since you're presumably a busy person with a full life, we're only going to talk about the positives and negatives for the two most popular ways to stay in Portland. Ready? Let's go!

Travel Apartments
When you're visiting a new city, part of the thrill is going out and meeting new people and having new experiences. But at the end of a long day of seeing the best Portland sights, it's understandable if you want some alone time. That's where travel apartments come in. In Portland, there are a series of particularly nice travel apartments located around Downtown and the Pearl District. Let's take a look at the positives and negatives of staying in a travel apartment.
Positives
Your travel apartment is your home away from home. You'll have your own washer and dryer, and a fully functioning kitchen. There's no need to see or speak to another human being unless you choose to.
Best bang for your buck. Travel apartments give you a huge amount of amenities without resorting to resort-style hotel pricing. If you're planning on staying in Rose City for a while, check out these weekly rentals in Portland Oregon might be for you.
Superior spots. Travel apartments are specifically for vacationers, so they're located in the most exciting parts of Rose City. You'll be within walking distance of the best of the best Portland attractions, such as Powell's City of Books.
Negatives
Not for the impulsive. You have to plan your stay in a travel apartment in advance because they are often quite popular. That means that if you're deciding to go to Portland later today, there might not be an apartment ready for you yet.
Specified leave date. Unlike camping or other ways to stay, there is a time limit on your rental apartment. Even if you fall in love with Portland, you likely can't stay in your rental indefinitely.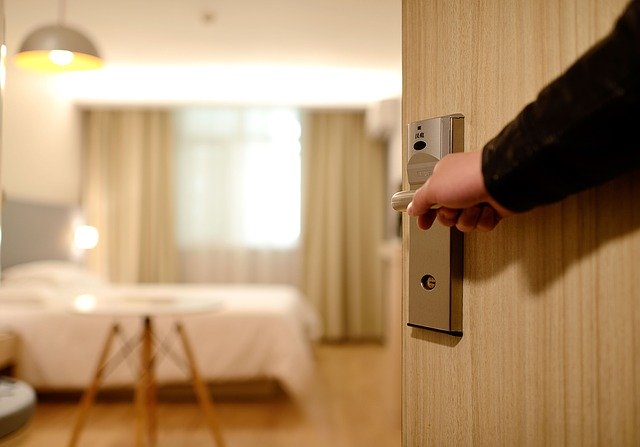 Hotels
Of course, you're already familiar with how hotels work. But hey, that doesn't mean they're not worth revisiting. From the cheapest hotels to the most expensive, you can expect a few things to remain true. You'll have neighbors, you'll have a key-card, and there's probably a continental breakfast served in the morning. Time to break down the positives and negatives of hotel life.
Positives
Tons of locations. Hotels and motels are virtually everywhere. If you're in Portland to visit family on the very outskirts of the city, you'll still be able to find a nearby hotel.
Cost variance. Hotels range in price from $45 per night on up to hundreds of dollars per night. It's basically guaranteed you can find a hotel that will work with your wallet. Also, if you're interested in enjoying Portland on a budget, this article will point you towards some weird, fun, and free activities.
Extra services. Hotels tend to provide services such as laundry, room service, and more. There's generally a concierge on hand to handle any issues you might have, which can be useful. There's nowhere on earth where you can order a food delivery straight to your room except for hotels, at least as far as I know.
Negatives
They're nice in your neighborhood, less so when you can't get to sleep because the children in the room next to yours won't stop yelling. There's just not much privacy in hotels, and part of that is due to having people living on all sides of you.
Inconsistent advertising. Every hotel likes to advertise its "serene pool with wonderful views" but it can be hard to know which pools will be nice and which ones will be over chlorinated hair-killers.
Cleanliness concerns. Ever see those documentaries where they run a black light over a hotel room? It feels more like a horror movie…
Now we come to the final decision. Hotel or travel apartment? Ultimately, there's not a wrong way to stay in Portland. Rose City welcomes all comers with open arms. Enjoy plotting out your perfect portland vacay, and remember to do your best to keep Portland weird!