Have you been with your loved one for a while and feel the time is right to propose? Congratulations! Planning to propose to your partner is an exciting moment, from picking the ring to the moment you ask. To make the process go as smoothly as possible, you will want to plan and get everything in place before asking the big question. Below are a few things for you to think about.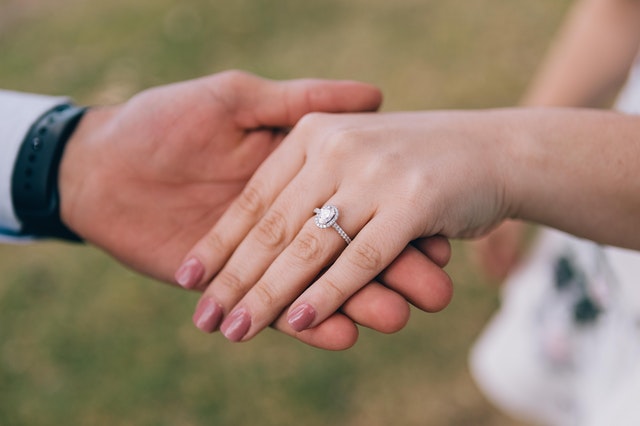 Speak to your partner's parents
Getting engaged is a significant thing for both you, your partner, and their parents. Traditionally, it is said you should speak to the father of your partner to get permission, but times have changed, and now it doesn't matter if it's the father or mother. You may find that your partner has hinted in the past that she would like you to speak to her parents beforehand. Either way, it's a nice gesture and will have their parents getting excited for the special moment as well as you.
Picking the engagement ring
The biggest task before getting engaged is picking the wedding ring. You will need to establish how much will you spend. Traditionally you should pay three times your monthly salary; however, it's the gesture, not the price you spend on the ring, that is important. What type of ring will you buy? Halo cut, vintage or modern. What shape will your partner love more? Princess, round or an oval engagement ring? There are so many to choose from. Our advice is it speak to the jewelers as they will advise you throughout the process.
Where will you propose
One of the first questions you will be asked after your proposal is, where did you propose? How did you do it? It is important to make your proposal a special moment, one that your partner will remember forever. Do you have a special place where you met, a restaurant your partner has always wanted to go to, or a moment you want to recreate? Make sure you give yourself enough time to plan how you want to propose and have a backup in case it doesn't go to plan.
Set up a back story
This is the one time telling your partner a sneaky white lie is acceptable. When shopping for your engagement ring and planning the special moment, you will want to keep it all hidden from your partner, so it's a total surprise. Plan a backup story in case she catches you in the act, and try to throw her off the scent. Ensure you clear your browsing history and cache if you share a laptop or internet provider as you don't want the ads to be popping up on her laptop.
Plan where you are going to hide the ring
Once you have purchased the ring, the last thing you want is your partner finding it. Make sure you have a plan in place on where you are going to hide it. Maybe you leave it at your parent's house or give it to a friend to look after. Make sure you have the correct insurance if the dreaded happens, and you lose it by mistake. 
Once she has said yes, the excitement of planning your big day begins. How did you propose to your partner? Let us know in the comment box below.