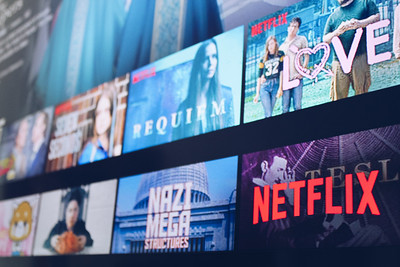 Being cooped up at home is not always a bad thing. Spending the night watching TV and, or a movie with friends or loved ones can be a great time. That is especially true considering how convenient streaming services have become. Netflix, Hulu, Amazon Prime Video, Disney+, and more make it easy to watch almost anything from the comfort of your couch. 
Still, the king of these services has to be Netflix. With exclusive shows like Ozark, Narcos, and Designated Survivor, Netflix has been able to draw in plenty of people. At the same time, Netflix also has plenty of great movies. And I'm not just talking about Netflix exclusives. So without further ado, here is a list of some of those great movies, and why you should watch.
Nightcrawler
In this film, Jake Gyllenhall plays a loner (named Lou Bloom) looking to find a passion/career. Eventually, Bloom stumbles upon the idea to become a breaking news videographer.
Bloom listens to the police radio, pouncing on every opportunity to record traumatic events across California. He then takes those recordings to news stations, negotiating with them to get himself the most money possible.
Gyllenhall is terrific in this eerie film, and it is definitely worth the watch if you have the time.
Molly's Game
Based on a true story about the life of "Poker Princess" Molly Bloom. Molly's Game goes through the trials and tribulations of Bloom as she fights her way to the top, as well as struggling to keep herself from hitting rock bottom. 
Bloom, played by Jessica Chastain in the film, runs high stakes poker games with various celebrities, athletes, and musicians. Unfortunately for her, she ends up going down a dark path 
Her battles include debt recovery, family issues, and numerous runs in with the FBI, as well as the Russian mob. Idris Elba also stars, playing Bloom's attorney Charles Jaffey. 
Fargo
In the Coen Brothers' breakthrough film, one Jerry Lundergaard comes up with a plan for his own wife to get kidnapped. He does so in the hopes of getting ransom money from his wife's father to help him get out of some sort of debt. 
As you might've guessed, things do not go according to plan, and Lundergaard runs into multiple problems (including the murder of numerous people). This film, just like Molly's Game, is also based on a true story. 
Pineapple Express
Need a little comic relief? Pineapple Express is the right film for you. 
Seth Rogen and James Franco play a couple of burnouts who end up getting in serious trouble for no good reason. The two "BFFFF's" stumble into multiple gunfights, trying to get away from big-time drug dealers all because Rogen- Dale Denton in the film- was at the wrong place at the wrong time. 
This is a great film to watch with friends if you really need a good laugh. Rogen is a comedic genius, and this is one of his finest pieces of work.