Our financial situations are a hot topic of conversation for many of us right now. This year has been particularly tough for people on low incomes or had their own businesses that have been forced to shut. It hasn't been an easy ride for a lot of us, and with things not looking to change anytime soon, we might need to rethink our finances. We work so hard to ensure that we can have lovely things in life, but we are all aware that often we can feel stifled by our paychecks. In some circumstances, there is no room to improve them, and what comes and goes out remains the same month in month out. But does it have to be this way? 
Working hard can only get you so far and often improving your current situation and thinking outside of the box could see you boosting your paycheck for the better. Not all of us enjoy the "money talk" or looking closely at our finances. But avoiding this can mean that you are missing out on potential savings that you could be making. The more you improve your current situation, the better financially you could be. It is easier than you think to make sure that you stretch that paycheck as far as it can be, and who knows, it could even give you the chance to save and treat yourself. After this year, we all deserve that. With that in mind, here are some of the things that you could do.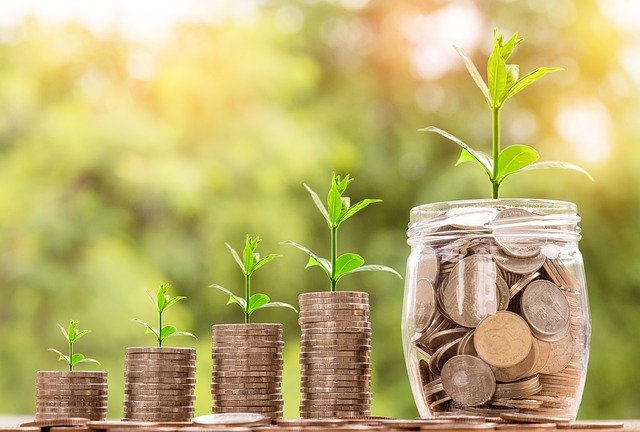 Work on your current outgoings and reduce them
One of the first things you can do is work on your current financial situation and take a long hard look at your outgoings. One of the biggest outgoings people can have is debt, but once managed correctly you could see a big reduction in your bills and even manage to pay it off in full. A good point to start with would be to check your credit score so that you are aware of your options. Knowing your options could see you consolidating debts into one manageable and cheaper payment, improving your disposable income. You could also focus on things like paying off credit cards with the highest interest rate. Doing this could help you to pay off balances quickly and save you money in the long term. 
Other areas to look at would be to see if you are paying too much for things like food and energy, where with some changes to your habits, could see you reduce the bills. You could look at alternative energy suppliers such as Annapolis Propane or perhaps change the way you shop when it comes to food. Dissect every bill you have and look to see if there is a cheaper option. Often avoiding switching providers for things like energy or insurance products means you are not getting the best rates and deals. Even where you shop for food can save you money each week. 
Could your unwanted things boost your income? 
Maybe you have some things stored away that you no longer need, clothes that don't fit anymore, or just items around your home you no longer need to want, then maybe there is money to be made from them. Uploading them onto selling platforms like eBay could see you sell them and minimise your home, and make some money in the process. If you don't want it, it doesn't mean someone else won't get the use out of it. There are plenty of guides on how to sell on selling platforms if you are unsure where to start. 
Sometimes selling items in car boot sales or garage sales locally can also be a great way to get rid of unwanted things. Facebook marketplace is also a very popular option to consider. The more you give yourself the opportunity to get rid of the things you no longer need, the more money you could make. 
Is your spare time the answer to more income?
We all have some time in our day which could be put to better use, evenings where you are watching TV, weekends when you have no plans. So why not make the most of the time you have? A great tip would be to take advantage of websites where you can make some extra income such as filling out surveys online or even performing mystery shops online or in person. 
Many people do this regularly but you could also look at other avenues where you could make some extra money. Market research opportunities and taking advantage of special cashback offers are two other alternatives to consider. There are plenty of guides online that can help you to find the right side hustle for you. They can really add to your income and help you boost what you have to spend and save. 
Will your hobby earn you money?
Finally, you may have a hobby that you could turn into a moneymaker. People with blogs, for example, have turned what was a creative hobby into a moneymaker. You could do this yourself if you have some time to invest in writing and creating content online. If you have a social media platform with a decent following, then you could start reviewing items and using your platform as space for brands to advertise. Many people make money from this now and it can be very lucrative. 
Perhaps your hobby involves making things. People have gone on to sell these items by advertising their products successfully. Blogging in or creating a business could become your full-time job, which is very exciting as many people say taking this step helps them to save money and also have flexible working arrangements. It could be a dream come true. Many people have hobbies that they could make money from, it is just working out whether you could do it yourself. 
Let's hope that these tips help you to boost your paycheck and enable you to make some savings or increase your earnings.