Are you thinking about places to go once lockdown lends, the coronavirus is in our rearview mirror and things start to return to normal? If you're keen to explore an outdoor and wild adventure, then you might want to consider taking a trip to the Great Smoky Mountains. This is a fantastic destination for individuals who love nothing more than exploring the outdoors and adventuring into the unknown. There's a lot of wonderful things to do in the Smoky Mountains and it's possible that you're not aware of all the unique options. Here are some of the greatest experiences we recommend that you explore yourself.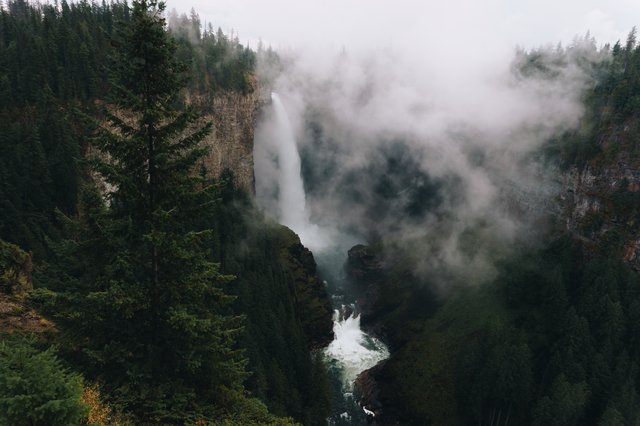 Stay At An Incredible Resort 
There are numerous resorts around the Great Smoky Mountains that you might want to consider staying in as part of your vacation experience. These resorts do provide their own rustic charm so you won't get the experience of staying in a modern hotel. Instead, you can opt to stay in one of the incredible mountain cabins that are sure to impress. These do have amazing facilities too. For instance, you can take advantage of your own private swimming pool if you choose a particular cabin. 
A big benefit of a resort-like this is that you will gain access to incredible views of the mountains themselves and you'll be right in the heart of the wilderness. If you want a great night of sleep without the sound of rushing cars or busy streets, this is definitely the vacation spot for you. 
Discover Clingmans Dome 
You might want to think about visiting Clingmans Dome. This is a 6,643 foot peek so needless to say the views that you will discover at the top are absolutely incredible. If you want to reach the highest point, then there is a scenic access road. Be aware that this is closed at certain points throughout the year so you might want to plan your vacation around this. Once you have completed the drive, there is another half a mile walk to the peak. Here there's an interesting observation tower that's probably worth a few photos too. It's a rather unique construction that does tend to pique the imagination of visitors. 
Rent A Boat
There are some incredible waters around the Great Smoky Mountains. One of the best is definitely Fontana Lake. Here, you will have the opportunity to engage in numerous awesome water activities. For instance, you can try paddleboarding or you might want to consider renting a kayak. There are more than 240 miles of this lake to explore for yourself and you can also travel around it. This will require a multi-day camping trip but it could definitely be worth considering if you don't mind quite a long trek. 
Alternatively, you might want to visit the numerous waterfalls around this park. Some of the best waterfalls to visit include Grotto, Laurel, Abrams and Rainbow Falls. You can also drive to numerous waterfalls around this location too, depending on what you want to see. In total, there are more than 2,000 miles of different rivers and streams. 
Around The Outskirts
While most people will travel to the Great Smoky Mountains to explore the outdoors, it's worth noting that there are attractions around the edge of the mountain range too. For instance, you can take a trip to Dollywood which is quite an awesome amusement park and resort. As the name suggests, this one was founded by Dolly Parton. You might also want to visit the Aquarium and you can wander into some of the towns too. Here you will discover some awesome souvenirs that will be perfect if you want to remember this trip. 
More mature travelers might be interested in touring the Biltmore Mansion. This was built from the ground up by George Vanderbilt. There's an estate here as well as a winery and we highly recommend that you do consider sampling the wine on offer. There's nothing quite like it anywhere else in America. 
We hope this helps you understand some of the awesome experiences that you can discover when you visit the Smoky Mountains. There's so much to do here and we do recommend that you book at least a week to make the most of this unique and exciting destination. 
Be aware that if you are travelling when the coronavirus is still an issue, then you will need to abide by local lockdown laws. It's important to research individual laws and guarantee that you are abiding by the regulations that are in place.