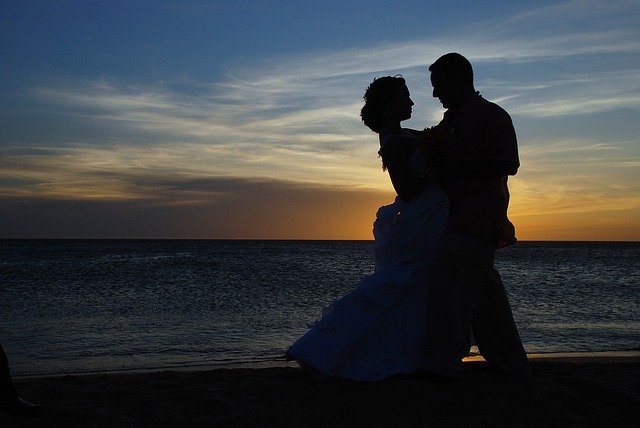 If you're in the throes of planning for your big day, chances are that you're overwhelmed by the sheer amount of tasks to do. You need to consider the flowers, the photographer, the cake, the catering and, of course, your dress. Perhaps the largest and most significant aspect of your big day is the venue you choose to say your vows in. You might assume that you have to go down the traditional route and say 'I do' in a church or a registry office. However, the twenty first century has seen a whole host of venues open up their doors to wedding ceremonies. Check out these popular wedding venues to inspire your big day.
Cinema
Art deco picture houses ooze class and glamor. With the 1920s vibe, you could use this venue to inspire the rest of your wedding day theme. You could choose a 1920s inspired flapper dress, an Edwardian style suit, and a black and white monotone styling across your venue decor. A theater screen is a readymade wedding venue complete with aisle and big screen. Utilize the technology to allow a screen show off your finest moments as a couple. If you had your first date in a cinema or you are a movie buff sort of couple, a cinema could be the perfect bespoke venue. Think about having popcorn and cream soda for snacks and enjoy being the center of attention on the big screen.
Beach
Beach weddings have gained popularity in the past few years as people crave to be outside to say their vows. What could be a more perfect backdrop to your wedding photos than a sun setting over the ocean or a palm tree-laden white sandy beach? Check out the providers of destination weddings and consider the sort of resort where you can get hitched. Secluded beaches will allow you to say your vows in an intimate ceremony, while larger beaches can be more apt for those larger guest lists. Opt for a destination where the weather is a dead cert to be fine for your big day. Think about coupling the laid back vibe of a beach wedding with an informal beach barbecue for your catering complete with chilled out tunes and dips in the sea.
Barn
For those bohemian couples amongst us, there can be no better place to get married than a barn. While you don't want to get hitched alongside cattle and their odor, specific barns that are kitted out for large events are venues in themselves. A barn could be the best wedding venue for a country theme. They are staged with hay bales, a rustic arch, and seating. Your dress code could be plaid shirts and cowboy boots. You might want to arrive at the wedding on a horse and cart, you and your partner might enjoy a dosey-doe for your first dance, and the catering could involve a hog roast and buffet. You can decorate the large barn however you please and enjoy the freedom of a more chilled out and relaxed wedding.
Follow this guide and you can consider three awesome wedding venues to help create the perfect ambiance for your big day.