Planning to move home soon or already in the packing stages? Probably quite stressful, isn't it? Unless you're super prepared and have moved loads of times in the past, you're probably panicking about things and taking time off work just to get things prepared. You're stuffing things in boxes, throwing out stuff you haven't seen for years, and probably calling all your utilities to get them moved or canceled on time. It's tough work for sure, but did you know that people often get moving completely wrong?
Yep. Moving isn't as tough or stressful as people make it out to be. It's generally just bad advice and a lack of planning that really grinds a move down to a halt–and it doesn't need to be like that. So we've put together four of the most common things that people always seem to get wrong when it comes to planning a move.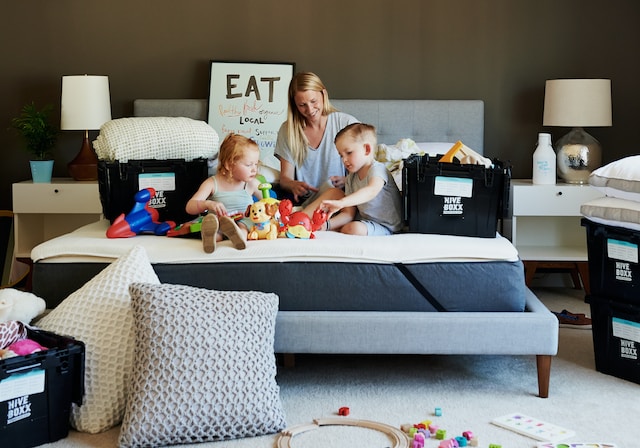 1. Moves are more expensive than you think
Let's think about this for a moment–how much do you think it costs to move? Don't think about the cost of hiring moving companies yet either. Think about the cost of the packaging materials, any unpaid time you have to take off, or even hiring a big garbage dump. These are all costs that you have to consider when moving, and people often forget about them. This usually makes moving a much more expensive task than you might think, and it's often worth paying extra to get a better service or higher-quality materials for packing.
2. Don't measure once–measure thrice
We often have to measure things like door space, furniture, the size of machines, and so on before we move. This is all to ensure that our stuff can fit both through the front or back door, but also in whatever truck or car we'll be moving our stuff in. Make absolutely sure you measure multiple times and never cut it too close or else you'll end up damaging your things.
3. Remember to take time off, even if it's unpaid
Take a week or at least a few days off when you plan your move. The last thing you want is to continue working a stressful job, only to come home to a bunch of boxes that you need to pack and organize before you go to bed. It's going to make for a stressful move, so you really need some time off to get all your things sorted before you move.
4. Moving takes several days
How long should a move take? If you're only moving a few items to a new apartment down the road then it's obviously not going to take long. If you're moving across the state, to a new city, or just have lots of stuff to bring with you, then it's going to take time. After that, you've gotta spend time unpacking things and sorting your stuff out. In short, don't plan your move like it's going to be finished in a single day.