Welcome, adventurers, to the colorful and lively world of Chinese rituals and games! Together we'll enter an expansive cultural universe encompassing traditional rituals to recreational pastimes that's as vibrant and varied as its cultural past is present today.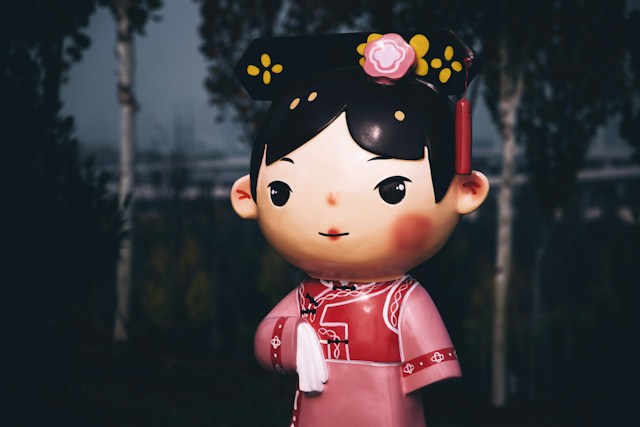 Traditions: The Rituals That Bind
Let's dive right into the heart of Chinese culture – its time-honored rituals. These sacred practices serve as threads that unify Chinese society into one cohesive whole. Explore the captivating Dragon and Lion Dances performed during China's Spring Festivals and other important events, where performers recreate mythical creatures' movements with colorful costumes and rhythmic drumbeats for an amazing display. We will also explore the sacred tradition of Ancestor Worship in Chinese families, in which offerings and prayers are made to deceased relatives in order to create an ongoing link between past, present, and future generations. Brace yourself for an adventure into myths versus reality!
Dragon and Lion Dances: An Art of Spectacle and Symbolism
Step inside the vibrant world of Dragon and Lion dances for an incredible experience full of color and sound! Don't expect regular dance-offs here – instead, get ready for high-energy street theatre that will leave you breathless. The Dragon Dance is an unforgettable spectacle wherein a team of performers uses poles to manipulate an elongated dragon figure, producing sinuous and undulating movements using poles to form its shape. It may make you forget to blink. According to legend, the longer a dragon's body length brings more good fortune. Next comes the Lion Dance: an exquisite combination of art and athleticism that depicts two performers emulating the movements of a lion with intricate costumes while performing death-defying moves like leaping on stilts. The Lion Dance is believed to chase away evil spirits and bring luck and prosperity. Though entertaining to watch, bear in mind it also represents cultural symbolism as part of its ritual nature.
Ancestor Worship: Bridging Generations 
Let's switch gears, and explore the tranquil yet profound tradition of Ancestor Worship – something which doesn't require Ouija boards but instead an open heart filled with gratitude and respect. Ancestor worship is an age-old custom that gives Chinese communities a strong sense of their heritage, giving them a sense of identity, belonging, and continuity. Families set up ancestral altars at home, burning incense and offering food, tea, and even paper money as offerings for their departed loved ones to ensure an easy afterlife for their departed relatives. There is an ancient belief among these individuals that their ancestors continue to watch over and influence their lives, not simply by looking over their shoulders when cheating at Mahjong! This ritual serves as a powerful symbol of familial ties that span life and death while reminding each generation that their honor and legacy must be upheld by upholding it properly. So the next time you see flickering incense or carefully placed offerings, remember it's an ancient culture that treasures both its past as much as the present and future.
Lunar New Year: A Game of Chance and Prosperity
Now let us turn our focus towards one of China's most celebrated festivals: Lunar New Year. A time for feasting, family reunions, and… yes… games! If Monopoly caused family feuds, be prepared for some fierce competition with 'Dou dizhu' – a popular card game played during this festive season in China that translates to "Fighting the Landlord". A true test of strategy, cunning, and luck! Ma Jiang (or Mahjong in English) is an ancient game of skill, strategy, calculation, and chance with beautifully decorated tiles as its playing surface – perfect for a visual treat while stimulating both mind and eye! Next time you celebrate Chinese New Year, keep this in mind: the festivities aren't solely about red envelopes and dragon dances; rather they offer an opportunity to experience age-old traditions through the battle of wills between rival families – you might just end up becoming their Landlord!
Mid-Autumn Festival: A Moonlit Dance of Lanterns and Dice
With summer turning to autumn comes China's celebration of the Mid-Autumn Festival – an entrancing festival filled with mooncakes, lantern parades, and games such as Bo Bing (Mooncake Game). This lunar-lit spectacle offers something for everyone! Zhu Yuanzhang invented mooncake games as an underground form of communication during the Yuan Dynasty; today they're more often associated with fun, laughter, and of course mooncakes! Played with six dice in a ceramic bowl, the game features rewards ranging from modest "Red Bean Fillings" to the highly sought-after "Supreme". But its real value lies not in throwing dice but in sharing anticipation and celebrating when someone hits the jackpot! So as you gaze upon the resplendent moon this Mid-Autumn Festival remember to have your dice ready; who wouldn't love a slice of lunar luck served with delicious mooncake?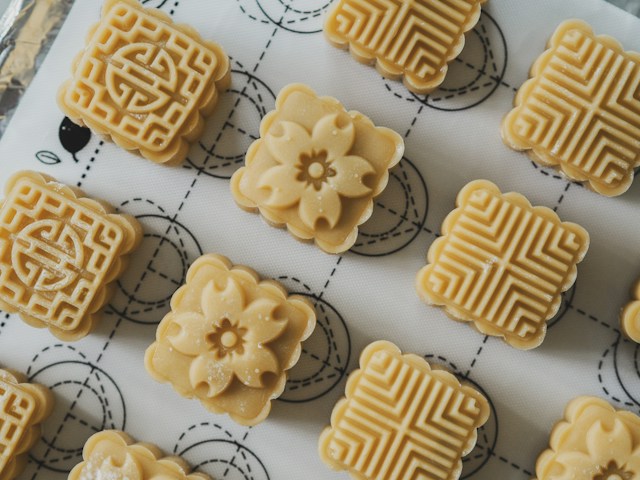 Game Time: Chinese Pastimes
Have you ever watched your grandparents masterfully navigate a set of complex mahjong tiles? Mahjong is an ancient Chinese game with longstanding traditions, not only as an entertaining pastime but also a social event uniting family and friends around a table. And let's not forget Chinese Chess, also known as Xiangqi; is an intricate strategy game that has stood the test of time!
Chinese Chess: A Game of Strategy and Wit 
Chinese chess (Xiangqi) is more than just moving pieces across a board; it is a test of skill, strategy and patience. This ancient Chinese game offers an intellectual challenge with each piece having a role and every move being considered by your opponent. The ultimate aim? Checkmate their general while protecting your own. Each game of Chinese Chess offers its own distinct narrative and showcases the skill and acumen of its players. While it may initially seem intimidating, don't be deterred – once you experience that thrilling first checkmate, there's no turning back! So grab yourself a chariot, advance your soldier, and step into this captivating world of Chinese Chess! Who knows – perhaps one day soon you could become its Grandmaster!
Mahjong: Tiles, Tactics and Tradition
Mahjong is an ancient Chinese game of skill and strategy played with tiles decorated with intricate designs and symbols that has captured its people for millennia. At first glance you'll see beautifully hand-crafted tiles decorated with intricate patterns and symbols on them – but it goes so much deeper. Dig deeper, and you'll discover an intoxicatingly strategic ballet where players maneuver tiles into combinations for maximum success. Each game offers something new – socialization opportunities, cognitive agility exercises and insights into Chinese philosophy and culture are just some of the benefits you'll reap from participating. Don't be misled by its seemingly complex facade: With each round comes new opportunities to discover Mahjong and form lasting bonds with its vibrant history and its players alike.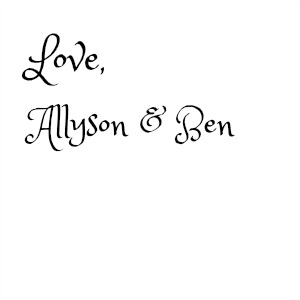 Dragon Boat Festival – Paddles, Dumplings and History
China's Duanwu Festival brings together thrilling sports action with delicious cuisine and longstanding traditions for an incredible celebration. Festival is best-known for its extravagant dragon boat races, where teams paddle rapidly in intricately decorated boats to the rhythm of beating drums. However, this festival also celebrates delicious sticky rice dumplings wrapped in bamboo leaves known as Zongzi that can be found throughout. Dumplings have long been part of Chinese history and culture. The Dragon Boat Festival serves not just as an annual event but rather is a dynamic celebration of China's rich heritage and sense of community spirit. So grab yourself a paddle, enjoy some Zongzi dumplings and immerse yourself in this dynamic celebration!
The Dance of Red Strings: Tales of Love and Destiny
Chinese rituals offer many dramatic tales, but none more so than that surrounding the Red String of Fate. It has gripped hearts across Asia for millennia. This popular belief system, deeply rooted in Chinese folklore, claims that gods tie an invisible red string around the ankles of people destined to meet or assist each other in some way. Most commonly this happens with lovers destined to cross paths no matter their time, place, or circumstances. The red string may tangle and stretch, yet never break, representing an everlasting, profound connection. In an often chaotic world, The Red String of Fate provides comforting hope of predestined love and connection – whether one considers itself hopelessly romantic or skeptical, its beauty remains undeniable. It's like witnessing history unfold before your very eyes; behold the beauty and power of love's undying connection!
Photo by Debby Hudson on Unsplash
China: A Land of Complex Culture
Whilst China may be considered just another nation-state, its culture reveals itself through time-honored customs, traditions, games, rituals and rites that remain part of everyday life – testament to both ancient civilizations as well as lasting cultural narratives. From the exhilarating energy of the Dragon Boat Festival to its delicate undertones, each element of Chinese life contributes to the fabric of its culture. Not just rituals or games, these practices reflect an age-old wisdom which resonates through Beijing streets and rural villages alike. Immersing ourselves in these fascinating traditions not only broadens our knowledge about Chinese culture but provides an intimate look into its heart. Come dance the red string dance, row your dragon boat and revel in all that Chinese culture offers us – perhaps discovering these traditions will lead you down an enjoyable path of self-discovery while broadening our appreciation of China's rich cultural depth.