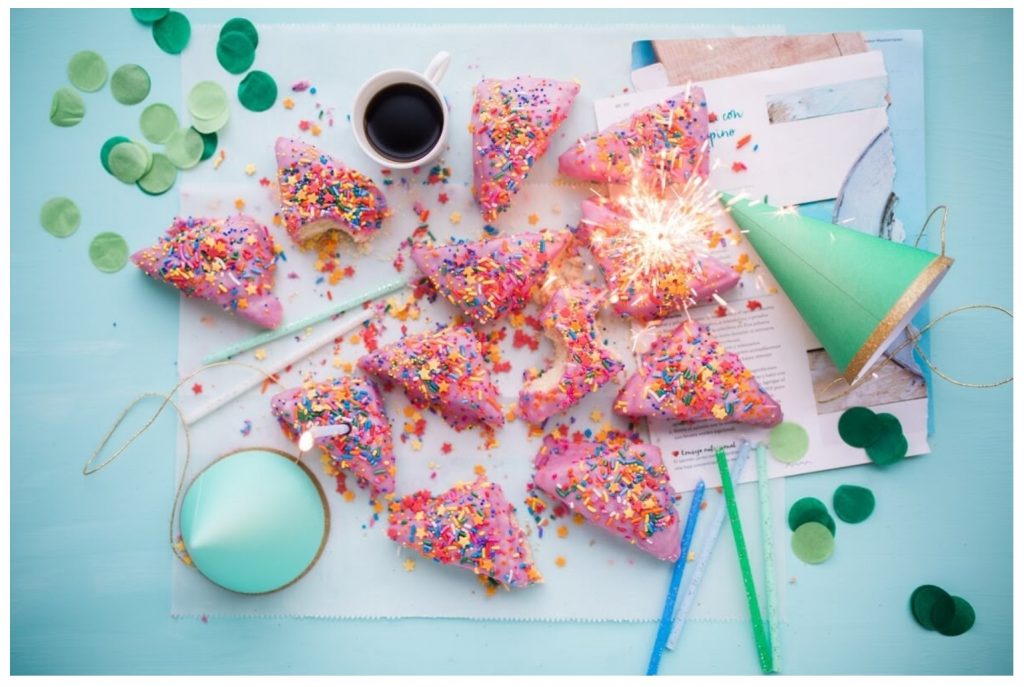 Can't think of an unconventional birthday present for your friend? Do you have a ton of cute photos and videos with the birthday person? Then use them to create a unique and personalized gift for your close friend! Here is your recipe: pick the best photos, spice them up with a bit of inspiration, sweeten with some warm memories and put the cherry on top with SmartSHOW 3D – the slideshow making tool and create an amazing birthday video in five minutes! This little guide will walk you through all the steps and teach you how to make a birthday video easily and joyfully.
Choose Your Weapon
First of all, you need to pick the best pictures of the birthday person, the funniest ones, the nostalgic ones, and the happiest ones. The right amount is about 15-20, too many photos might be boring to watch – let's make it dynamic and energetic. Open the program, select the photos and place them one by one in the storyline at the bottom of your screen.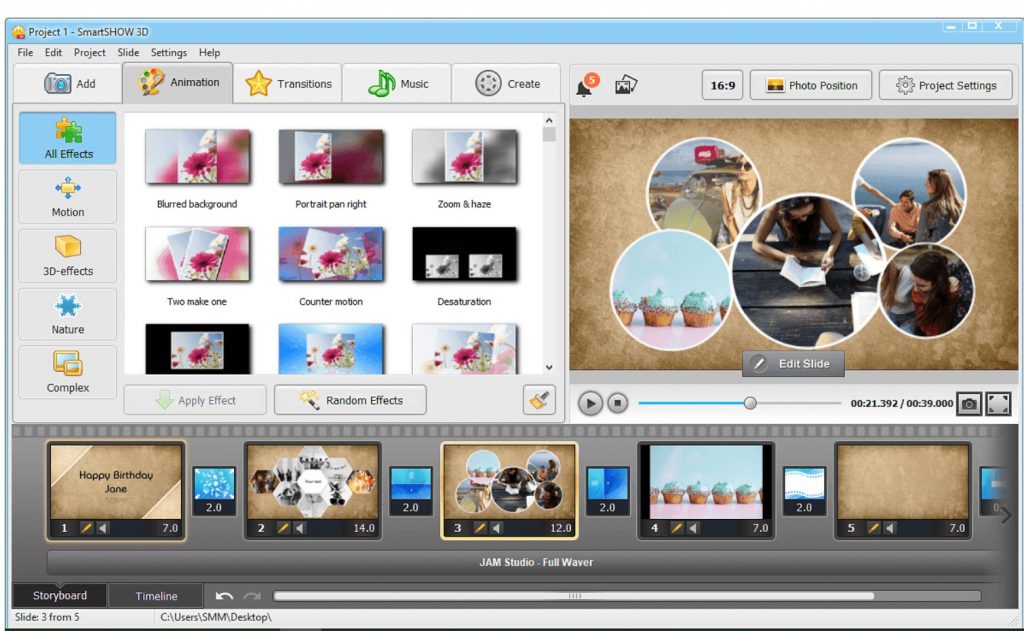 Breathe Life Into Your Work
With over 350 animation and transition templates you can create a birthday video, which will perfectly suit the personality of the birthday person. Besides that, you can add some eye-catching effects to your work, like festive balloons or flowers, marvelous snowflakes or colorful autumn leaves. You can also leave a congratulatory text using tools like 3D text or glowing effects or record your own voice singing a happy birthday song.
Music Is The Strongest Form Of Magic
Hopefully, so far you have been having fun making a birthday video but now let's spice up your video with music. Go to the Music tab and choose a tune from a wide collection of royalty-free songs organized by genre, mood, and duration. Didn't find anything of your liking? No worries – you can upload a song from your PC. Here are some musical suggestions to make your video even better:
Leslie Gore – "It's My Party" if you are looking for something timeless

Rihanna – "Birthday Cake" if you are searching for something modern

Destiny's Child – "Birthday" if you want something slow-paced

Maxi Priest – "Birthday" if you are a reggae fan

Don McLean – "Birthday Song" if you are going for sentimental

Sharing Is Caring
There are multiple options of sharing your work: go to the Create tab of the birthday video maker and you will see three options. You can convert the slideshow in any popular video formats and save it on your PC, you can also upload it directly to YouTube or Facebook, or, alternatively, you can burn to a CD or DVD, wrap it up and give it as a present.
To summarize, SmartSHOW 3D is a great tool to make skillful birthday videos. The intuitive interface will help you master the program in no time and the variety of templates will assist you in creating a perfect video for any occasion. Gather your creative birthday video ideas and get inspired by the SmartSHOW 3D.