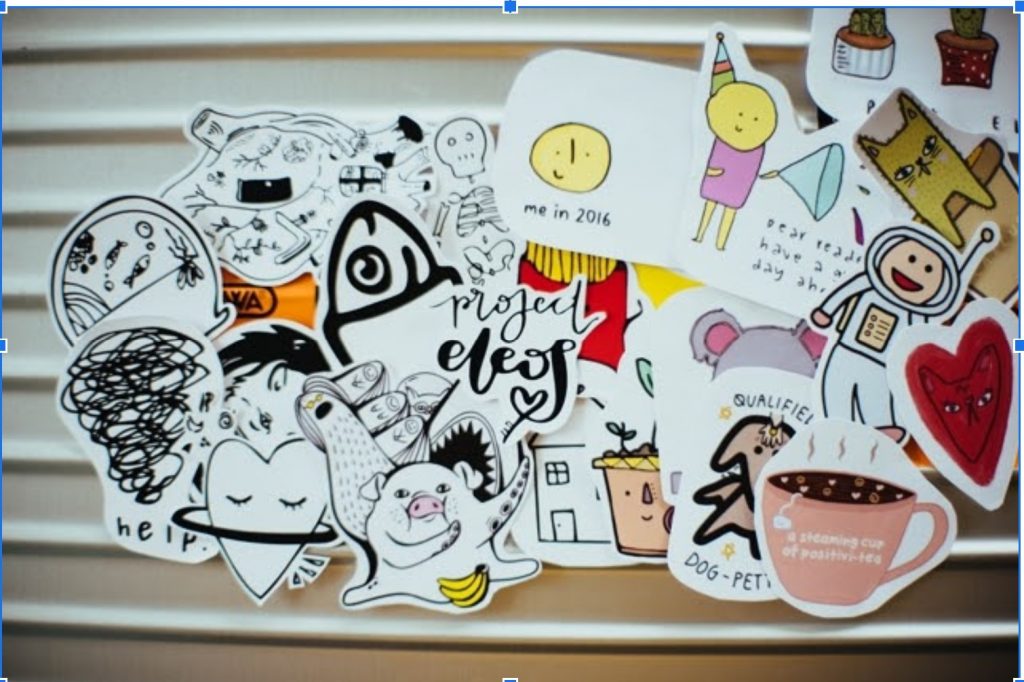 Do you want to learn how to create funny memes? Or maybe you want a photo at the beach but cannot afford a vacation? Or you want to get your creative juices flowing and need some inspiration? Either way, PhotoWorks has all the tools one needs to create a professional photo montage. It will take you only five minutes to make a perfect photo montage using any background image you want: from an endless desert to a cute little bridge in Amsterdam, a fabulous seabeach or a colorful autumn forest.
Let's start our journey on how to create a photo montage by opening a picture in the program – small tip: if possible, choose one with a vivid background to help the program recognize it easier.
Select and Rule
In the Toolbar find the Background Change tool with three brushes. Select the Object Brush and mark the object you want to keep with a green line. Then take the Background Brush and mark the background with the red line – the background will disappear immediately. If you made a mistake, use the third option –  the Eraser Brush or simply click the undo button at the bottom of your screen.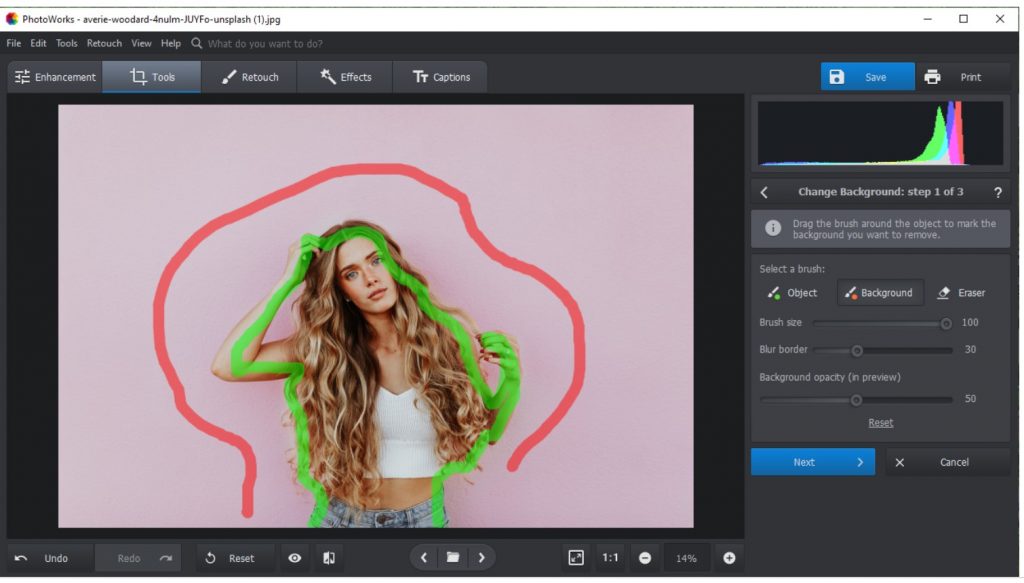 Refine Your Work
Looks good but still requires a lot of corrections to make a photo montage flawless? Start by removing the remaining background pieces with the Background Brush: adjust the Brush Size and Softness to make precise changes.
Choose Your Dream Location
Once you are satisfied with your work, click Next and go to Select Background Image, where you will discover a vast variety of fancy pictures or upload your own background photo. Choose the background you like the most and click to apply.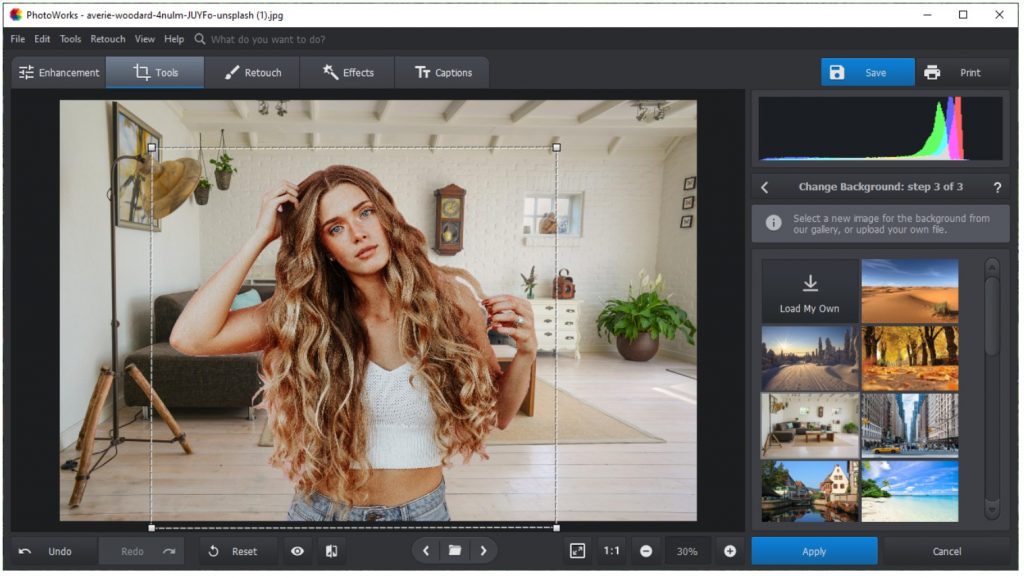 Sharp and Colorful
After the magic with background change magic your photo might look a bit blurry, so let's fix it in the Enhancement tab. Go to Sharpness and adjust the Amount, Radius and Threshold.
Small tip: an eye icon at the bottom of your screen allows you to see the original photo for comparison.
Furthermore, you might want to change the tones to complement the background: go to Main and adjust Saturation, Vibrance, and Tint as well as other helpful options like Highlights, Shadows, and Contrast.
How to do a photo montage with perks
Besides that, you can remove red eyes in one click with the Red Eye Removal, make your lips a bit fuller with the Face Sculpt tool and make your skin smoother with the Healing Brush. Also, check out the collection of Instagram-ready filters: highlight your lips, make a color tone warmer or colder or create a vintage photo with one click.
After all, PhotoWorks is an easy tool to create photo masterpieces in five minutes. Whether you want to make a picture montage for yourself or you need one for work, the program will get you through the process easily and quickly due to an intuitive interface and self-explanatory tools.