It's fun to get dressed up and head out on the town, but you don't want to do it every week. As such, it's important that you find ways to have fun at home; going out should be a treat, not something you do because you're bored in your house. This is also important because sometimes we find ourselves staying in our home because of reasons outside of our control, such as inclement weather, or perhaps even a coronavirus related lockdown, should it happen.
But fear not, because we're here with some ideas that'll have you having fun in no time at all. The next time you find yourself indoors, give them a try!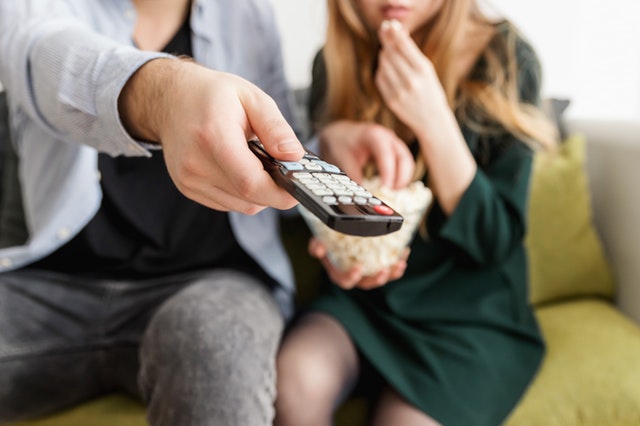 Movie Nights
Life can be pretty hectic, can't it? It seems like it's always all go, go, go. As such, it can be really enjoyable to just slow down and enjoy a bit of relaxation with your loved one. And what better way to do that than by hosting an awesome movie night? It couldn't be simpler. Get some snacks, pick a couple of epic movies, and then get all comfortable on the couch. It's especially recommended when the temperature is a little chilly.
Playing Games
On some nights, you'll want to be a little more engaged. You won't want to be a passive consumer, but rather an active participant. For this, it's best to look at playing games. There are plenty of different types that you can choose from. You could play video games on a console system, or try demo games online. If you prefer your games to be a little more traditional, then take a look at investing in those classic board games, or get a deck of cards. Whether you're playing by yourself or with others, you'll have many hours of fun!
Getting Creative
Everyone's creative; it's one of those traits that all humans seem to have. It's just that not everyone has the time to express themselves creatively, or perhaps they lack confidence. But we all have to start somewhere. The next time you're trapped indoors, why not look at starting a creative project? Whether it's making a song, writing, or drawing, you'll find that there's a lot of satisfaction in having created something. Don't worry about whether it's any good or not — that can come later. For now, just do.
Trips Down Memory Lane
Most people are always looking forward to the next thing, but it's sometimes fun to look back at all the things that you've done in your life. If it's just you and your partner, take a trip down memory lane and reminisce. Get out the old photos, relive famous stories, and have fun.
Connect With Friends
Finally, why not bring others into the fold? With the technology we have, it's more than possible to connect with friends and family around the world, be it via video chat or just a normal phone call. Get in touch, and see how they're doing — it'll always put a smile on your face.