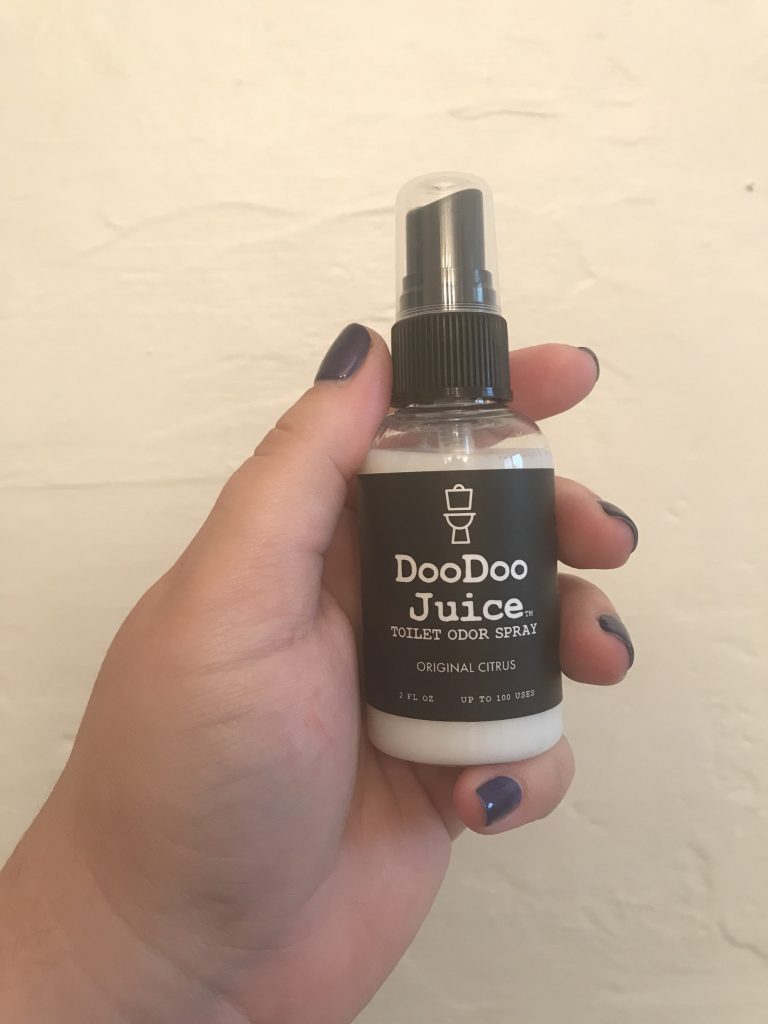 Is there a more panic-filled moment than being in a very public place and having to use the bathroom? There you are in the mall, the airport, your new significant other's house and… oh…my…goodness. What do you do? Pray for the best? Hope no one hears (or smells) what goes down when you sneak in?
What if there are no matches? No candles? Not even any air fresheners!?
You can't depend on the what-if's, but you can doo something about it. There's no reason be embarrassed to go number two.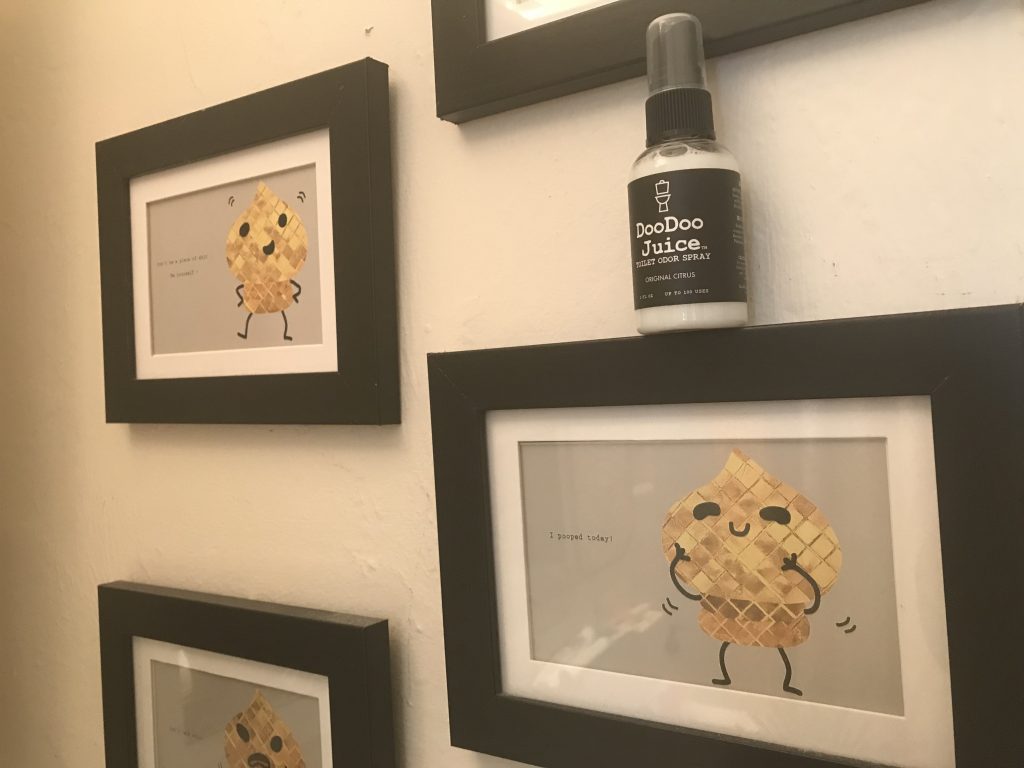 DooDooJuice is the all-natural toilet odor spray with the UNFORGETTABLE name, that rescues you from stinkin' shame! Besides being your bathroom hero, DooDooJuice contains a special blend of NATURAL ESSENTIAL OILS that is GUARANTEED to neutralize even the worst bathroom odors.
We travel with ours, keep one in our work bags, and keep one at home for our guests. Because there's nothing worse than walking into a room and gagging, or hearing someone come in to a public restroom and getting that fear, or even worse – when kids are outside the stall laughing and saying, "MOM, what's that smell!?"
DooDooJuice is a must have! Each two-ounce bottle contains 100 uses, which means you never get stuck when it's time to go. Order a bottle or two, or three and help make the world a more pleasant place one "movement" at a time. All you have to do is spray the toilet bowl water with DooDooJuice before you go, and no one will know you let loose. Even better? DooDooJuice isn't full of crap – like aerosols, Alcohol, Benzene, Formaldehyde, Parabens, Phthalates, synthetic fragrances or artificial dyes.
The best part? They "Doo Good" for a cause, too. Fifty cents from the sale of each bottle will be donated to Doo Good in the community, ensuring we all leave our mark in the world where we should be (and not where we shouldn't).