Renewing your marriage vows is a heartfelt celebration of love, a journey that takes you back to the moment when you first said "I do". It's not just a case of simply repeating the same words again, of course. It is a romantic and meaningful reaffirmation of your commitment to each other. 
In this article, we will explore why people choose to renew their vows, how it becomes a celebration of their relationship, and share some enchanting ideas to make this special day truly unforgettable.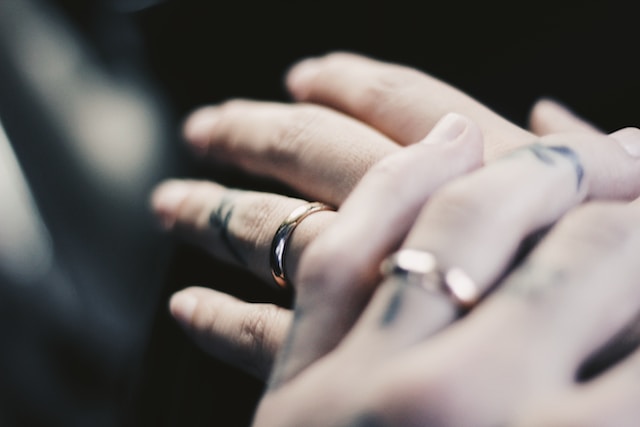 Why renew your vows?
People choose to renew their vows for various reasons. One of the most common is to reaffirm their love and commitment to each other after overcoming life's challenges together. It is a beautiful way to celebrate enduring love, as well as an opportunity to reflect on the journey you've shared.

Renewal can also be a way to commemorate a significant milestone, such as a milestone anniversary, a life-changing event, or simply as a spontaneous surprise to show your partner how much they mean to you. For some couples, it is also a chance to include family and friends who may not have been present at their original wedding, strengthening bonds with loved ones. 
A celebration of your marriage
Renewing your marriage vows is not just a ceremony; it's a celebration of your unique love story. It's a reminder of the love that brought you together in the first place and the commitment that has kept you united through thick and thin. This special day allows you to relive those magical moments and cherish your journey together. 
Making it special
There are many ways to make your vow renewal special. For a start, you do not have to follow the same patterns as you did when you got married. This can be the opportunity to upgrade some of the tokens or memories you have from your wedding day.

For example, it can be a great occasion to upgrade your wedding rings and surprise your spouse with diamond wedding rings that can symbolize the growth and evolution of your love. They can act as a symbol of your enduring commitment. 
Alternatively, you could rekindle the romance by planning a second honeymoon. Why not choose a destination that holds sentimental value or explore a new place together? It can also be a chance to create new memories, especially if you didn't have the opportunity to plan a long honeymoon when you first got married. 
For adventurous and daring couples, getting tattoos together can be an exhilarating way to mark your vow renewal. These tattoos can be a symbol of your love, a reminder of your special day, or even a secret message only the two of you understand. 
One of the most important aspects of renewing your vows is that you can choose to do something completely different compared to your actual wedding day. For instance, you could choose to celebrate in a small committee by inviting only close friends and relatives. You could include your children as part of the renewal ceremony if they were not present during your wedding. You could also choose a more relaxed atmosphere if you feel your wedding was too formal to your taste. The sky's the limit!
Are you considering renewing your wedding vows? Let us know in the comments and tell us how you're planning to do it!