The items in this post were sent to us by the brand. We do not charge them for consideration or placement as we prefer to retain the right to not place an item that we don't truly love. We may receive a commission when you purchase via our links.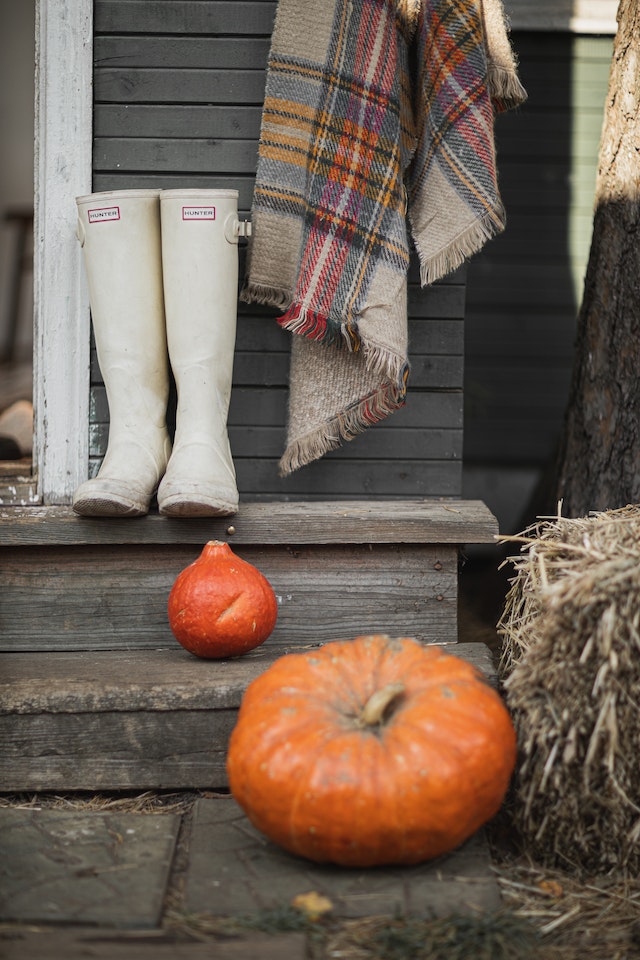 As the leaves begin to don their vibrant hues and the crisp autumn air sets in, it's that time of year when we eagerly anticipate enjoying heartier food. Our coffee tastes have changed to a more robust roast and yet we don't quite want to get rid of those nights of cooking on the grill (even if it means wearing a jacket and hat as we listen to the sizzle). Fall 2023 promises to be an exciting season for food enthusiasts, with a variety flavors that include everything from rich, aromatic coffees and carefully crafted spirits to mouthwatering burgers and versatile sauces for cooking. Whether you're a coffee connoisseur, a spirit savant, a burger aficionado, or a home chef with a penchant for experimentation, we have something special in store for you.
Join us on a gastronomic journey through 2023's fall offerings, as we try the new foods that should undoubtedly be on your radar. Let's explore the taste sensations that will make this autumn a memorable one.
Start The Day
Leivas Coffee

Our favorite coffee by far has been the Medium Roast Abuela Reina.  An ode to Arkansas-inspired coffee, this coffee shows the dedication and passion Leiva's puts into every batch. Small-batch roasted to perfection, it encapsulates the essence of a true commitment to quality. Each sip transports you to a world of indulgence and satisfaction, as you explore the subtle nuances of this exceptional blend.
This heartfelt tribute to the Leiva's matriarch, Reina Leiva, is a symphony of flavors that seamlessly blend velvety smoothness with a delicate low acidity, creating a truly remarkable coffee experience. Crafted with precision, this coffee is perfect for a range of brewing methods, whether you prefer Drip, Pour Over, Chemex, or French Press. Embrace the season with Medium Roast – Abuela Reina and let its inviting aroma and flavorful notes become your loyal companions on this year's fall journey.
Light the Grill

Crafted by Terry Bradshaw and his son-in-law, award-winning chef Noah Hester, Bradshaw Ranch Thick N Juicy burgers are made with award-winning Angus beef. The burger patties are available in ? or ¼ pound patties with flavors that include original, plus cheddar cheese & bacon; and cheddar cheese, garlic & butter. Bradshaw Ranch Thick N Juicy Burgers sold over 3.5 million pounds of burgers in its first year in the market.

Varieties include:
1/3 lb. Beef Patties
1/3 lb. Beef Patties with Cheddar & Bacon
1/3 lb. Beef Patties with Cheddar, Garlic & Butter
1/4 lb. Beef Patties
Thick juicy and ready to just toss on the grill or in the pan.
Available at more than 8,000 retail stores across the United States including Shaw's (Albertsons), Meijer, Publix, and select Walmart locations with additional locations continuing to be added.
Get Saucy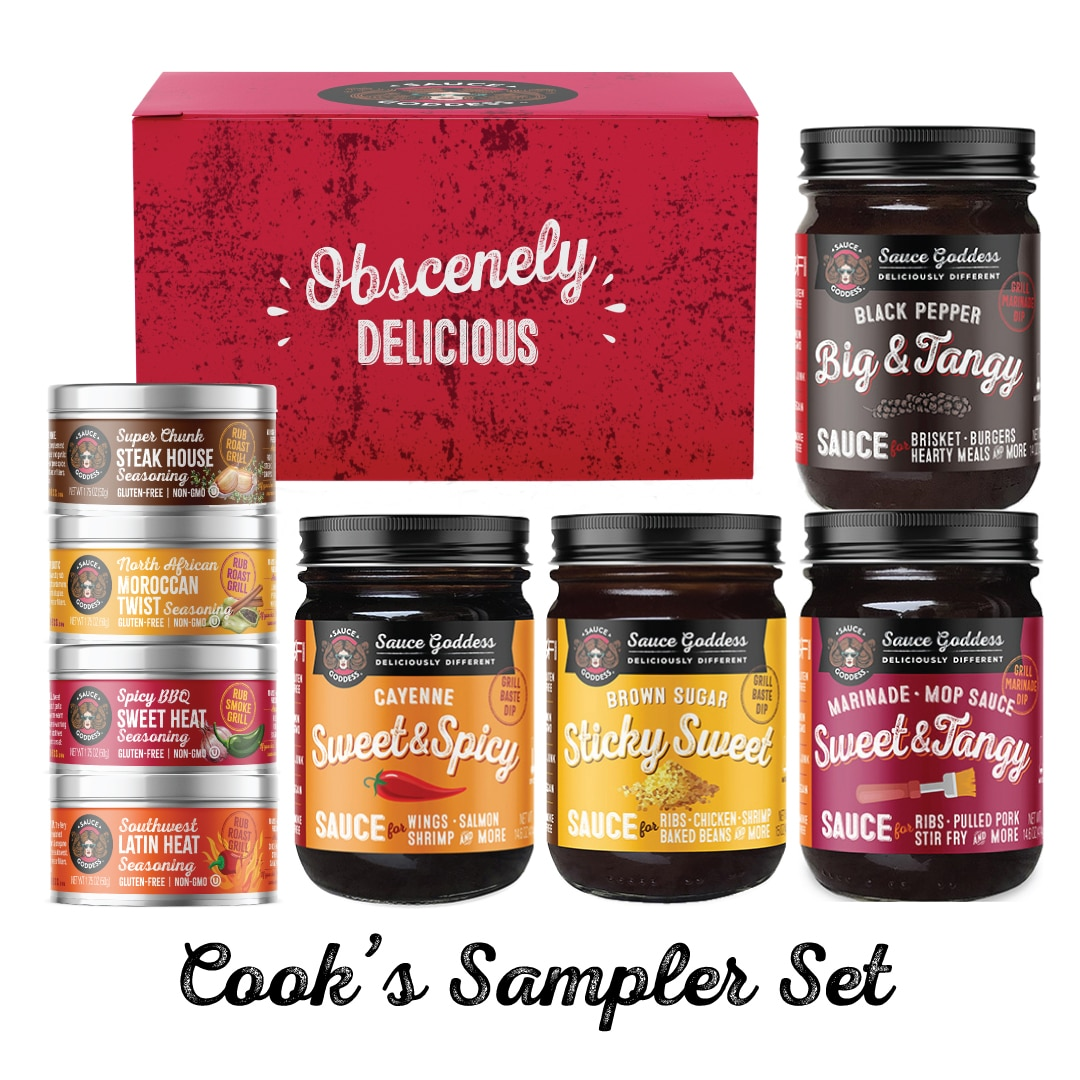 The delicious Cook's Sampler Set is a great gift to give the chef in your life. It's the perfect pantry to get started with Sauce Goddess. You'll get four super versatile and delicious grilling and cooking sauces AND four tins of our flavorful spice blends.
Obscenely delicious flavors in Cook's Sampler Set include:
Sticky Sweet Brown Super BBQ sauce (original mild smoke-free bbq)
Sweet & Spicy Cayenne Pepper sauce
Big & Tangy Black Pepper sauce
Sweet & Tangy Mop sauce and Marinade
Moroccan Twist spice tin
Latin Heat spice tin
BBQ Sweet Heat spice tin
Original Super Chunk Steakhouse spice tin
Sauce Goddess is a woman-owned small business of award-winning sauces and spices. They partner with local and national organizations to help challenged adults with disabilities perform jobs specific to their special skill set. They also donate to Rotary, Ovarian Cancer Research, and other causes that resonate with our lives. Everyone who cooks with these products contributes to the Sauce Goddess story. Keep on cooking and creating with their sauces and spices because you know "if you don't lick your fingers, someone else will!"
Cheers to Fall
Bradshaw Bourbon

Awarded a phenomenal 91-point rating from Wine Enthusiast, Bradshaw Kentucky Straight Bourbon Whiskey is blended from the finest grains and aged in hand-selected barrels. As noted in the review, the two-year-old bourbon is "tinged with roasted nuts and vanilla on nose and palate, finishing with hints of black pepper and a waft of smoke." It has a mash bill of 70% corn, 21% rye, and 9% malted barley, and is proofed to 51.9% ABV, a tribute to the NFL Hall of Fame quarterback's career pass completion percentage.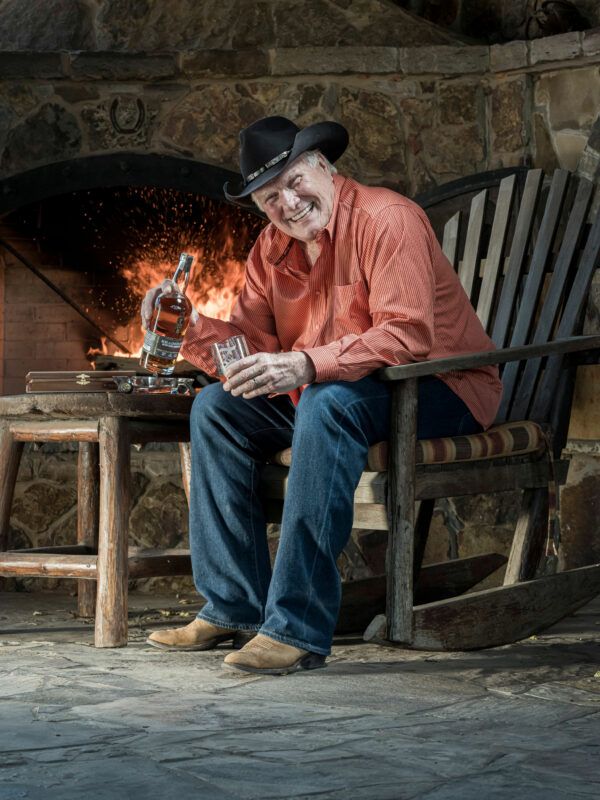 Bradshaw Bourbon won a 95-point Gold Medal at the prestigious IWSC (International Wine & Spirits Competition) in 2023.
So, whether you're gathered around the table with loved ones, sipping your coffee by a crackling fire, or exploring new flavors in your culinary adventures, fall's treasures are here to be enjoyed. Let the crisp air and flavorful delights of this season inspire you to create cherished memories and embrace the rich tapestry of life.