JUST WATER!
I received two bottle of JUST WATER the other day and I loved the packaging as well as the GREEN thought behind the manufacturing and processing of a spring water that tastes this good.  Clem and I devour water on our treks and hikes around Utah, and I always think of those plastic bottles I leave behind in the Recycling Bin with dread: more dead ducks, more plastic in a world that doesn't need it!  And the water doesn't taste good in plastic bottles.
JUST WATER has found a way to bring 100% spring water sourced from the Glens Falls Watershed in the Adirondack Mountains to us with responsible monitoring and conservation practices for the source and surrounding wilderness.  Is this on my BEST BUY list? You bet!
THE PACKAGE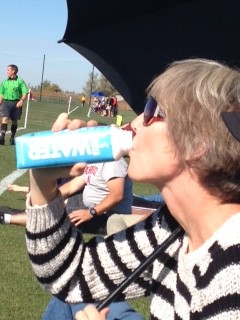 The JUST water package protects the water from oxygen, UV rays and other contaminants.  The package was designed in consideration of its full lifecyle making it a sustainable package in today's market.  Made primarily of paper, it is sourced from responsibly managed forests where new trees replace the trees harvested.
And it offers a 50% reduction in carbon emissions compared to an average PET plastic bottle.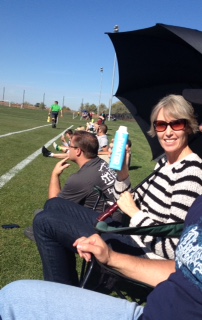 I endeavor to be green as often as I can.  This bottled water is so refreshingly good, that I absolutely recommend it.  It is easy to pack either to games or for hiking, and packs easily in lunch bags too.
JUST DO IT!  JUST WATER!
Ratings are based on a 5-star scale
Overall: 5
Review by Broad "A" 
We received a product to facilitate our review. All opinions are our own
Details
Just Water is available for purchase at Whole Foods
For more info visit justbetter.com