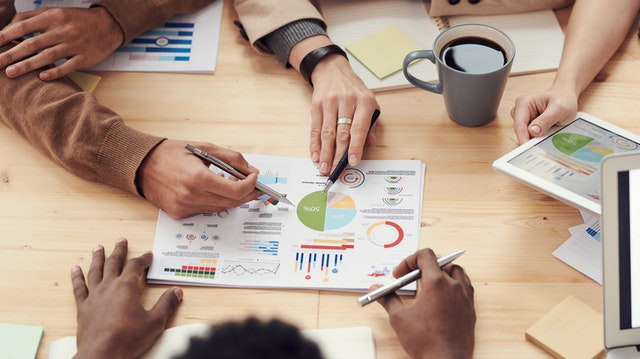 As a norm, most people have a new year's or mid-year resolution, and one of the resolutions may be starting up a business. The idea of starting up a business is great because it could be your way to financial independence. The process of starting and stabilizing a business may not be so easy in the initial days, but once you consider some of the things mentioned below.
A Business Idea
Every successful business that you see out here starts with an idea. It all begins with the idea that builds up into a grand plan that you could consider as the business plan. Your business idea needs to be unique because so many businesses exist. If the company you are about to start is similar to other existing businesses, you need a strategy.
First, you need to ask yourself how you differentiate your business from other similar companies. Next, you need to ask yourself what you can integrate into the business to differentiate yourself or secure a market share. Once you come up with the answers to the questions, you are ready to go.
Insurance
There are risks associated with businesses, which makes insurance vital to consider when starting a business. Before picking an insurance company, you have to look into a few factors, such as a company's reputation, customer service, and price.
There are many challenges employees can experience at work, and one of the inevitable is injuries. Therefore, you can first consider commercial liability insurance to protect your employees and property because they are essential assets in the business.
Knowledge or Expertise
Advanced education is an added advantage, but education is not significant when starting a business. Anyone can start up a business as long as you are willing to research and get the few required skills to manage your business. The skills to study and dwell on are all independent of the company you want to start.
Once you pinpoint what you want, you may have to formulate a business plan then look for a mentor. A mentor is essential as they will guide you through the process and ensure that you are doing things right. Also, find a manageable way to learn or study the skills needed or the skills you desire.
Location
A business location is essential because it is part of the things that influence your sales. Therefore, you have to scrutinize different places before settling on your business location carefully. In addition, location affects how you attract and influence the employees. Remember that most employees strive to achieve an excellent work-life balance meaning that the area has to be desirable.
The location also influences accessibility. Remember that as much as people have embraced online shopping, many individuals still prefer coming to the store to check out their purchases. It would help to accommodate all your consumers, so the business location needs to be accessible.
Employees
In the initial days, you may be able to run the business alone and on your terms. However, as everyone desires, your business will eventually expand, and you will need employees to help ease the burden of running a business. Therefore, you will consider the areas or departments you need help with.
For example, you may need an accountant for bookkeeping purposes, a human resource manager to work on all the issues regarding the employees, or a quality assurance manager to ensure that your products and services are of top-notch quality before releasing them to the consumers.
One of the essential things to consider when hiring people is qualifications because you need people that will help your business grow into a reputable company. You also have to ensure that the company can compensate all the employees on time.
Competition
Competition is one of the inevitable things in business. There will always be competition regardless of the company you are about to start. However, when it comes to competition, you need to find a way to differentiate your products from other competitors.
In addition, you need to find something that will ensure the consumers keep coming back, choosing you from all the other similar businesses. Customers can keep coming back because of your impeccable customer service, great packaging, and maybe your reception of their feedback and suggestions.
Capital or Finance
Capital is essential when starting up a business. There are several ways to acquire capital to start your company. The standard method is by applying for a loan that you will pay as the company stabilizes. The other common way is by asking for help from friends and family, people that believe in you and your dreams.
Once you get the right amount of money to start the business and tick off the essential list, you can start the business venture. Remember to be keen on financial management because you have to budget and account for all the money utilized for business purposes.
Technology
Technology is essential in today's world, and you have to integrate it into every aspect of the business. You could start by creating an online presence on social media in the initial days because billions of people use social media. Social media is a good way of introducing the business to the people.
People get to know the products and services you offer through social media. Through social media, people get reviews of the products and services you offer. Strive to have good ratings and reviews by ensuring that everything in your business caters to the consumers.
Management or Leadership
Management or leadership is key to the success of any business. Therefore, when selecting the people to join the management team, you have to be keen on the different aspects of the individuals you consider. So, first, look into the qualifications and experiences. Are they qualified? Are they experienced enough to manage and work with diverse employees?
Second, look into the leadership styles because they affect how the managers engage with employees and the staff performance. For example, how are their communication skills? Can they confidently pass through their point? Do they have the ability to influence? Can they motivate the employees?
The fact that you have an idea and are researching the different things to consider when starting up a business means that you are off to a great start. First, you need to envision what you want then actualize the vision step by step.