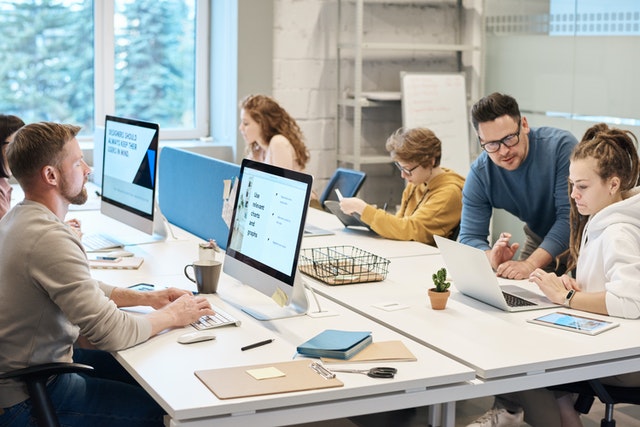 Many people spend most of their adult lives at work. As a result, many find workplace issues and challenges a common source of stress. It is nearly impossible to have a workplace where everybody's roles, expectations, and personalities work perfectly together with no conflicts. This blog post will discuss the challenges employees will likely face at work.
Compensation Problems
Every employee's best moment is during compensation. Nothing gives you more satisfaction than a paycheck when you have completed your assigned tasks at work. So many are the times; you put a lot of effort to ensure the compensation comes at the right time and with all the benefits promised.
The worst part is when you expect your compensation, which comes less or does not come. It gets demotivating, especially when you report and the claim was denied. But, on the other hand, compensation is one of the most motivating factors.
Problems With Fellow Employees
On many occasions, people who work together are likely to be caught in a conflict. The workplace is filled with people who do not communicate well and discriminate against others. Some colleagues harass and bully others.
Your job performance as an employee can be significantly affected by how your colleagues treat you. Employee conflicts cause misunderstandings, anxiety, stress, and distrust. This challenge also projects to the company's productivity and reputation.
Ineffective Development Programs and Training
Every workplace should encompass training and development programs for employees and the company. Lack of employee training leads to poor performance. You also end up with demotivated employees.
Practical training and development programs enable your company to upskill its workforce, deliver tangible business growth and compete successfully.
Low Motivation and Job Satisfaction
For your organization to perform effectively, you need to make sure your employees are motivated. Employee motivation comes in many ways. For example, you can give employees benefits and incentives. You can also give them fringe benefits like lunch at work.
Many employees' performance is affected by their motivation towards their jobs. You should therefore make sure employees are self-motivated. For example, take your employees for conferences and team-building activities; this gives them a sense of belonging, which increases their motivation.
Social Well Being and Mental Health
Employees' mental health is essential to look at in your workforce. You may find that some employees have challenges with social well-being and have challenges with their mental health. In addition, many employees go through personal challenges besides workplace challenges which significantly affects their mental health.
Employees working from home are more likely to have this challenge. People need to manage the possible distraction and confusion of working from where they sleep and spend time with their families. In addition, working alone at home the whole day can easily lead to emotional difficulties, which is a challenge to your social well-being.
Lack of Communication
Lack of communication is another challenge that employees face when reporting to bosses and communicating with other employees. Every team member has a different personality which gives a chance for miscommunication in the organization.
In conclusion, employees go through many challenges at the workplace. However, the organization can develop solutions to these challenges to increase employees' performance and productivity.