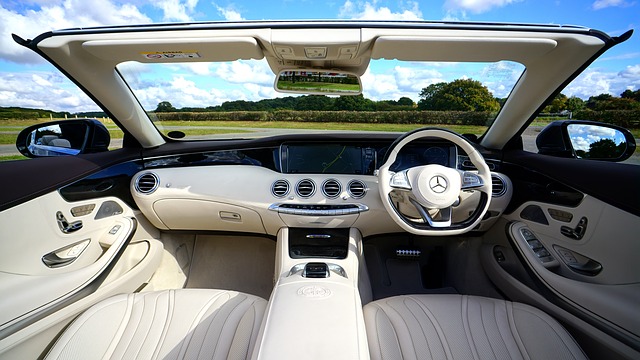 Getting a brand new car is a great occasion. Perhaps you finally got rid of your old lemon, or you have saved and worked hard to afford a factory-new SUV. But many people seem to forget that a car is expensive, and if not looked after correctly, can cost more down the line. Even washing your car goes a long way, something 20% of car owners fail to do.
Learn How it Works
While the mechanics are the same, all cars are different. So you need to take the time to learn how your new vehicle works. In addition, each manufacturer designs its vehicles differently in terms of technology. So whether you built a custom Ford (click here) or picked up a showroom BWW, it helps to get to know your new car's systems. For instance, some manufacturers operate their in-car systems using touch screens, while others use wheel-based navigation. Also, some modern vehicles have a particular startup procedure for security purposes.
Pressure Washing
Dirt and debris when driving, known as "Road film," cover your car, dull the paint color and shine and ruin the finish over time. To maintain the appearance of your vehicle, you should clean it regularly. Wax and coatings restore shine and color to your car. Still, you should thoroughly clean it with a pressure washer before applying treatments. Also, jet washing allows you to reach deep under wheel wells and around tires to remove stubborn mud and dirt. You should pressure wash your car around every two weeks.
Professional Cleaning
While you can do a great job on your car yourself, there is no substitute for a professional cleaning service offered by the best valets. In addition to pressure washing your vehicle, a professional valet cleaning is the best option. The valet is trained to use the right products to clean your car. Additionally, they will buff up your wheels and tires and thoroughly clean the interior of your car to an almost new state. However, valeting becomes expensive, but several levels of service are usually available. 
FLOWER Inspections
Your car has many components, yet some are essential for correct operation, maintenance and safety. Fortunately, these components don't require you to be a vehicle expert, and you can check them yourself with a "FLOWER" inspection:
F

uel: check there's enough gas or EV charge for your journey.

L

ights: check blinkers, brakes, and headlights.

O

il: always keep an eye on oil levels for optimal engine performance.

W

ater: water is also an essential engine requirement.

E

lectrics: make sure your engine battery isn't dead, and all electronics are working.

R

ubber: check the tread of your tires. This is a legal requirement as well as safety.
Taking just a couple of minutes before each drive will ensure your vehicle is fit for road safety. In addition, you are likely to spot minor issues before they become major ones and can therefore address them quickly yourself or by contacting a professional mechanic. 
In general, you're going to want to have a thorough inspection every three months. If you plan to go on a long car ride such as cross-country travel, or even a drive more than 5 hours, it's also recommended to get your car looked at before doing so. Doing this will help your case if you're ever needing to see an auto accident attorney. But it also shows to your insurance provider that you are cautious.
Consult Professionals
Of course, there is only so much you can do yourself unless you are a mechanic. Since you probably aren't, it's best to take your car to a trained and qualified professional from time to time. Mechanics are excellent at checking your car's engine and internal systems for faults or failures. In addition, they can spot problems that exist to address them head-on before they become a real issue. Car checks are also a legal requirement in some places. For example, the UK operates the MOT system that a car must pass before deemed roadworthy.
Protect the Paint Work
Paint protection coatings can prevent minor scratches on car paint. Unfortunately, the color on your car degrades over time due to minor scratches from everyday use. Fortunately, you can keep your paintwork shiny and new with powder and ceramic coating treatments. These chemicals form an invisible chemical bond over the paintwork, protecting whatever lies underneath. While it's a simple concept, it's a complex process that can go wrong with little experience. Therefore it is always best to consult a professional trained in coating applications.
Wax On, Wax Off
If you cannot afford a coating, you can choose from many different waxes with varying prices and intensity. For instance, carnauba wax is recommended to achieve a brighter shine and deeper color. Simple wax polishing is a traditional and easy method that keeps your car shiny. Like coatings, when applied, wax forms a protective layer that helps reduce the effects of long-term paint degradation. However, wax costs a lot less and is an excellent alternative to professional coatings. Yet, it is ideal to use wax to supplement a long-term professional solution, such as a ceramic coating. 
Don't Drive Angry
You may or may not be aware, but how you drive can severely affect the efficacy of your car. You can all but ruin a brand new vehicle with impaired driving. For example, sharp braking, rugged turning, and excessive speeding put unnecessary strain on a car. The poor driving technique can be disastrous for a new vehicle not designed for such purposes. Most road vehicles from showrooms aren't meant for track-style driving, and therefore, all you learn when learning to drive should be kept in mind. Take it easy and don't put your car through its paces, or it won't last long.
Keep It Covered
It is more beneficial and cost-effective to protect your car as much as possible. Unfortunately, most people who are lucky enough to garage don't use it for its real purpose, protecting their vehicle. So, use your garage if you have one. A garage will help prevent the effects of severe weather, dirt and dust, and criminal damage or theft. Using a covering is an excellent and affordable option for those without garages. You should also consider where you park. For example, never park under trees since falling leaves and seeds, as well as bird poop, will damage your paintwork.
Know Your Bearings
When making your way home after a long day at work, the last thing you need is for your wheel hub to come flying off. In the worst case, a wheel could actually come loose as well. But you can prevent this with regular bearing inspections and replacements. Something most people aren't even aware of. Ball bearings inside the wheel keep it steady, but these can degrade over time. You can repack or grease bearings or take your car to a garage for a professional inspection. Even new vehicles require bearing inspections, and you should check them every 2,000 miles.