Buying a new vehicle (whether that is brand new or used but new to you) is an exciting event in anyone's life. However, before you can get to the delivery of the vehicle, you'll need to actually choose one and buy it. There are so many different cars and trucks available that it can be a difficult decision, so here are some useful tips to consider when you start your search.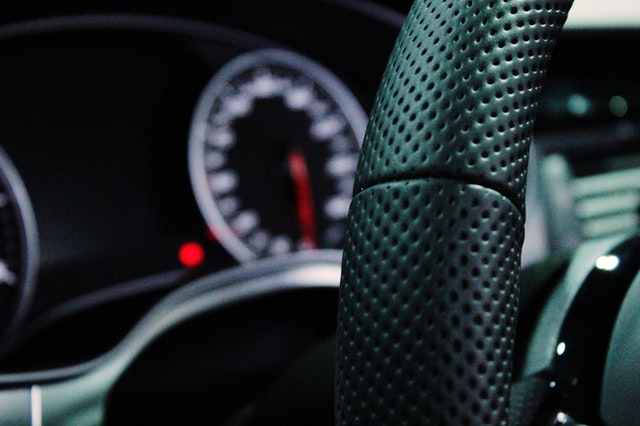 Homework Is Essential 
When you're buying a brand new car or truck, you'll need to know what make and ideally what model you want before you head to a dealer. Buying a used car is different; you can go to a general dealer like Portsmouth Used Car Center and browse all kinds of different styles and types, but when you want a new car, you'll find that dealerships are more specific. Therefore, the internet will help you hugely. Take a look at as many different makes of car as you can and determine which type it is that interests you the most. If you wander into a car dealership with no set plan, you may end up purchasing a vehicle that you don't really want, or paying too much for it. So ensure that you are ready when you step inside. 
Know Your Budget 
It might be fun to look at a wide range of cars and enjoy the thought of driving them, but you also need to have a budget in mind otherwise you might find the car of your dreams only to discover that you simply can't afford it. 
To start with, you need to work out how you're going to pay. You might want to pay the whole cost upfront in cash, or you might want to take out a loan and pay the money back gradually. You could even put down a deposit to make the monthly payments less, and you could possibly do that on a credit card. Even if you have bad credit, you might still have this option. Knowing how much you have to spend is essential, otherwise, you could be disappointed, or pay too much and have problems financially, and no car is worth that, however great it might be. 
Choose The Right Time 
As with many things in life, timing is everything when it comes to buying a car, no matter whether it is used or brand new. There are certain times of the year when dealers will want to sell more cars and could be more willing to negotiate. New models are usually released in the spring and fall, so buying something just before this happens (assuming you're happy to have an older model) could well save you a lot of money. The dealer will want to clear space for the newer models, so will be happier to take a lower price on the older ones. 
The end of a month is another good time to buy a car. Every dealer will have targets to meet, and at the end of the month they will want to make as many sales as possible if they have still got to meet those targets. At the beginning of the month, a dealer could be less keen to introduce too many discounts because they know there is still time to make more sales. 
Be Serious 
If a dealer knows you're completely serious about buying a car, they will be happy to haggle with you, spend time with you, answer your questions. So go in with a game plan and let them know that you want to buy a car. However, what you must not do is make them think you're desperate. If you need to walk away, walk away. If you go in and tell them you're going to buy a car that day no matter what, there is no incentive for them to help you get to a good price. 
Take A Test Drive 
You may have seen the car you like online, you may have seen them driving around, you could even have had a really good look while you're in the dealership, but the looks of the car are only one aspect of buying it; you also need to know that you are happy and comfortable driving it. This is why going out for a test drive is essential, and this is especially true when you are buying a used car because not only can you determine whether or not you like the feel of the vehicle on the road, but you can also listen out for any knocks and bumps, and make sure that everything is working as it should be. 
Get A Vehicle History Report 
A vehicle history report is something you should always get after you've decided on a car and a dealership. Whether you're purchasing a new or used vehicle, having access to the vehicle's history report is critical.
The vehicle report gives a thorough breakdown of the number of owners a vehicle has had and if the car has been involved in an accident. It may also cover the sale or transfer of vehicles from one dealership to another. Used car buyers don't have to worry about obtaining their own reports since our dealerships will supply them as proof of the vehicle's past history.
Think About Part Exchange 
When you're looking to buy a new car, your current vehicle might be a tremendous asset. As a result, if you care about being able to trade in your car, you should make sure that the showroom or dealer from where you are purchasing your vehicle provides a part exchange option.
An important component of buying a car is part exchange, and it means that the dealer will give you money for your old vehicle in exchange for something new and exciting. To ensure that you get an exact and fair price for your vehicle, you should look online first to get a better idea of exactly what your car is worth. Remember, the dealer will need to sell that vehicle once they've bought it from you, so you'll get a lower price than if you sold it privately.