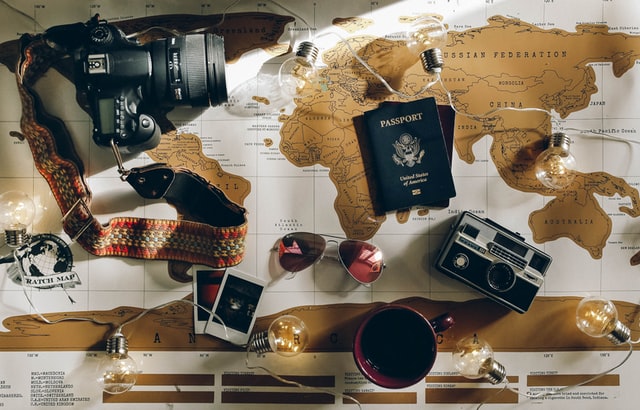 It may have been a while since you last jetted off somewhere you can relax or explore, or perhaps do a little of both. So, why not make your next adventure the most perfect you've ever had? Whether you want to stay somewhere close but unfamiliar, or pick a place out of a hat and get the first flight out, here are eight ideas you can consider that will make your next adventure the most perfect one yet, especially as you need to make up for lost time. 
Go Somewhere New
Experienced travelers are always looking for somewhere different, and there are many mental benefits of traveling somewhere completely different. It throws you into a brand new culture, while also ticking another place off your bucket list. But often, it's the places you never considered that turn out to be the most rewarding. 
You can choose somewhere you've always wanted to go, or you can make a game of it, within reason, of course. Choosing from several places that you've had your eye on will add to the thrill and help get your adventure off to a fantastic start. This will also help you decide what you can do while there, ticking off even more long-term desires. 
Or Somewhere That Means Something to You 
On the other hand, you might want to dip your toe gently back into the travel experience. If you feel a little rusty because you've not traveled for a long time, going back to a place that holds happy memories is a fantastic way to scratch the itch without things being too overwhelming. 
This could be somewhere local, or it could be a place that has a special place in your heart. Many people are scared to go back to nostalgic places as they're worried the illusion will break as soon as they touch down. But, if you go into it without expecting the same experience, you can create brand new memories in a place where you will always feel comfortable. 
Do Something That Matters 
If you traveled when you were younger and free from responsibilities, you probably spent a lot of your time balancing a party lifestyle with sightseeing. This is fine at first, but you might want to try something different on your next adventure. 
A lot of travelers are now looking for ways to make a difference while exploiting the world. Whether this is volunteering or spending time in areas that emphasize sustainability, you can do something that matters while still enjoying all the fun and freedom that travel brings. 
Travel In Style 
Likewise, younger travelers are always sticking to a budget. They opt for the cheapest hostels and survive on street food rather than large meals. They just need something to keep them going. Now you're older, more mature, and more financially stable, it's time you treat yourself. 
If you're planning a road trip, you can make the experience something unlike anything else before and enjoy luxury on four wheels. You can rent a vehicle or take it a step further by designing a custom car for your trip, which you can learn more about by checking out that link. If you're going overseas, a first-class ticket, even if it's just for one leg of the journey, will give you a taste of something different, and the most prestigious hotel in town should be your first point of call. 
Don't Feel Restricted By Others 
No one wants to miss out on exciting activities when traveling, but this might mean you end up doing things you aren't comfortable with or you avoid doing other things because you don't have anyone to join you. Your next trip should be your chance to do whatever you like, whether you're traveling alone or with friends or your partner. 
You mustn't feel restricted by what others want to do. Instead, pick something and do it no matter what. It's your trip, after all, so you shouldn't feel like you're going with the flow. You'll have a much more rewarding experience if you don't feel held back by others. If something catches your eye, just go for it. 
Pack for Everything 
While you may have an idea of where you want to go and know the climate is going to be hot, cold, or rainy, it's still beneficial to pack for everything. Not only will this be a lifesaver if the weather changes and will ensure the trip goes smoothly, but it will also give you more freedom. 
You never know what paths you might come across during your trip, even if you've planned everything down to the minute. You will kick yourself if you miss opportunities because you don't have appropriate clothing or footwear, so pack a few extras that can accommodate activities or destinations you might not have planned for. 
Dive Straight In
You should embrace any culture as soon as you land. Most travelers will relish this opportunity, as it helps them get out of first gear and allows them to make the most of the adventure. Wherever you land, make sure you do everything you want to do so you can connect with the culture. The sooner you do, the better your experience will be. 
Be Genuine 
You'll meet plenty of people traveling and everyone is just looking for a good time. This is why it's so important to be genuine wherever you go. No one wants to hang out with that person who is only in it for themselves, so take a genuine interest in people and get excited about them as much as possible. 
This also means not forcing yourself to do things if you're feeling exhausted. Travel fatigue is a genuine thing, so be honest with people to prevent burnout. They will respect you more, and it will strengthen your relationship.
Picture Perfect 
Traveling is supposed to be an enjoyable and rewarding experience, so why not do everything you can to make it as special as possible. No matter where you go., what you do, or who you meet along the way, these ideas will make the trip as perfect as you've always dreamed and will reignite your passion for exploring the world.