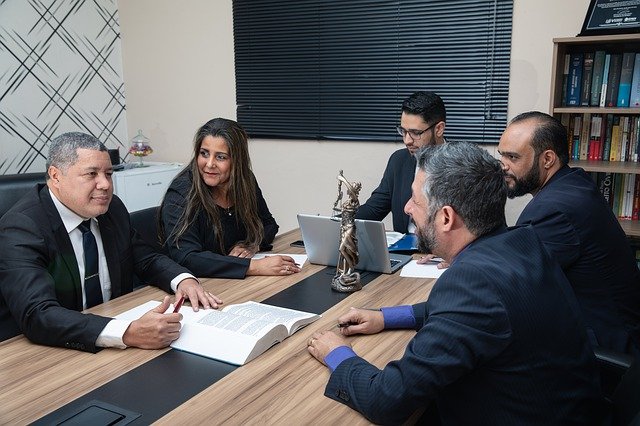 If you want to find your own path to success as a young person, starting your own business may have crossed your mind. 
Launching your own career such as an online retailer, a cafe, or even a tech service can be a wonderful way to break away from corporate life and build your own dream lifestyle. 
Today we are going to take a look at some of the laws surrounding starting a business that it would be useful for you to know this year. 
Business licenses
Before you can legally start to trade as a business you must have the appropriate licenses. The best way to ensure you don't break the law when starting your business is to call the local government and ask them what you need, or contact business Lawyers and allow them to help you get set up. Every authority will have their own rules so you need to ensure you follow them and get every license you need before you begin to trade. 
Safety and Health Act
We all know the importance of a safe work environment. When setting up your business you must ensure that your office or place of work passes health and safety regulations. If not, you are breaking the law because every employee is entitled to a safe work environment. 
Equal Employment 
You may have noticed over the last decade the introduction of equal opportunity laws across the business world. These laws are designed to ensure that employers don't discriminate based on race, gender, or religion. This is something that has been instrumental in the world and it is something you need to bear in mind. 
Fair Labor Standards Act
There is an act that talks about minimum wage, overtime, and labor rules such as child labor bans. This is something that is crucial for you to know about because it will influence the wages you pay as well as the hours you make people work. 
Family and Medical Leave Act
It is important for you as an employer to understand that your employees are humans and they have their own lives as well as families. The family and medical leave act allow an employee to get time off for family members who suffer from a medical condition and you must follow this to be a good employer. 
At-Will work 
The at-will work lad is one that allows the employer to fire an employee at any time for any reason. This is in effect in every state of the USA except for Montana. However, the flip side of this coin is that the employee also has the right to quit for any reason. 
Employer identification number
In order for you to file tax and trade legally, you must have an employer identification number. You will need to visit your tax website in your local country and get this to allow you to fill your tax returns correctly. 
Workers' compensation
When you start a business and decide to hire some employees you need to consider taking out an insurance policy. This policy will compensate your employees if they suffer an injury or illness due to working conditions.