Blogging is a popular way to share your thoughts and ideas with the world, and it can also be a great way to make some money on the side. However, in order to make money blogging, you need to invest in it first. In this article, we will discuss some of the best ways to invest money in your blog so that you can see growth and success.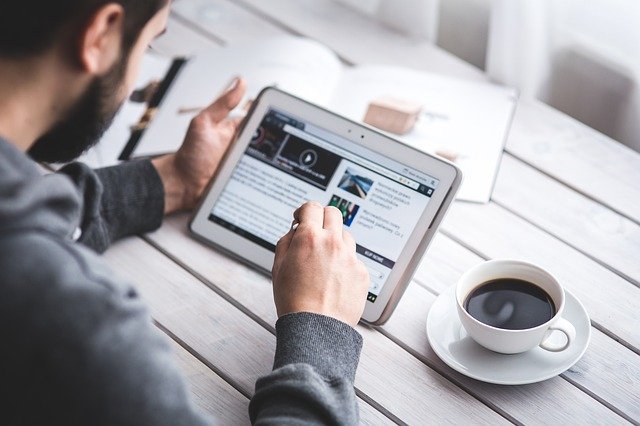 A Custom Domain Name
One of the best ways to invest money in your blog is to purchase a custom domain name. This will give your blog an air of professionalism and make it easier for people to find. It may also help you rank higher in search engine results pages (SERPs).
Professionalism is important if you want to monetize your blog because it will make people more likely to trust you and your recommendations. Companies won't pay you for sponsored posts if they see you as a small-time blog that doesn't even have a dedicated domain name.
Most free blog hosting services give you a simple URL but you are limited in what you can do with it. A lot of the advanced features and monetization options are not available, so investing in a domain is always worthwhile.
Paid Blog Themes
The way that your blog looks makes a huge difference. Aesthetics are important because they can make your blog more inviting and professional. Additionally, a well-designed blog is easier to navigate and use, which will keep people coming back.
While there are plenty of free themes available, they tend to be basic and lack the features and customization that you need to make your blog stand out. There are also a lot of other people using the same themes. Investing in a paid theme will give you more options and allow you to create a unique look for your blog. There are many great themes available, so do your research and find one that fits your style.
Plugins
Another way to invest money in your blog is by purchasing plugins. These are add-ons that allow you to do more with your blog, such as adding a contact form, creating a landing page, or adding social media buttons.
There are many great plugins available for free, but if you want access to all of the features and options, you need to purchase a premium plugin. These plugins are usually very affordable and can make a big difference in the functionality of your blog.
Plugins are particularly good for increasing the security of your blog and they can also improve the performance for the user. Having a blog that runs smoothly and is easy to navigate is vital if you want to monetize it, and plugins can help you achieve that.
Better Web Hosting
Slow loading times are one of the worst things for your blog. It will frustrate your readers and they probably won't come back again. There are a lot of reasons for slow loading times, including bad web hosting.
When you first start blogging, you might not have the budget to invest in quality web hosting. However, as your blog grows, it becomes more important to have a fast and reliable host. This will improve your user experience and could also help you rank higher on search engine results pages (SERPs). There are many great web hosting services available, and they vary in price depending on the features and options that you need. However, even the most basic web hosting service will be a vast improvement over free blog hosting.
SEO Services
Search engine optimization (SEO) is vital if you want your blog to be successful. It is the process of optimizing your blog so that it appears higher in SERPs. This can be a complex and time-consuming task, but it is worth it if you want to see your blog grow.
There are many SEO services available, and most of them are affordable. They can help you improve your website's rank in SERPs, as well as increase traffic to your blog. Traffic is essential if you want to make money from your blog because you will only get sponsored posts and money from ads if you have a good following.
PPC Advertising
PPC advertising is a great way to generate traffic to your blog and it can also be a good source of revenue. PPC stands for pay-per-click, which means that you only pay when someone clicks on one of your ads.
This is a very effective form of advertising, but it can be expensive if you don't know what you are doing. The best way to make this cost-effective is to get some help from somebody like RSM Marketing's PPC Management Services so you can manage your budget well. It's important that you target the right people and bid on the right keywords, and a professional will know exactly how to do that for you.
Project Management Tools
As your blog grows and you start creating more content, writing sponsored posts, and investing in your marketing, things can get overwhelming. It's important that you remain efficient and keep on top of things if you want to continue your success. Project management tools can help you save time on your blog and be more organized.
They have all sorts of great features that allow you to keep track of ideas and set schedules so you can always see if you are on track or not. Posting regularly is crucial because your readers come to expect a new post each week or month, and if that content isn't there when they expect it, this will seriously put them off. If you miss deadlines for sponsored posts, you can damage your relationships with businesses. So, it's worth investing in project management tools so you can stay on top of your workload.
These are just some of the ways that you can invest money in your blog to help it grow and be successful. Each of these options has its own benefits, so think about what you need for your blog and then decide on where is best to spend your money. Don't forget that investing in your blog is important if you want to see it succeed.