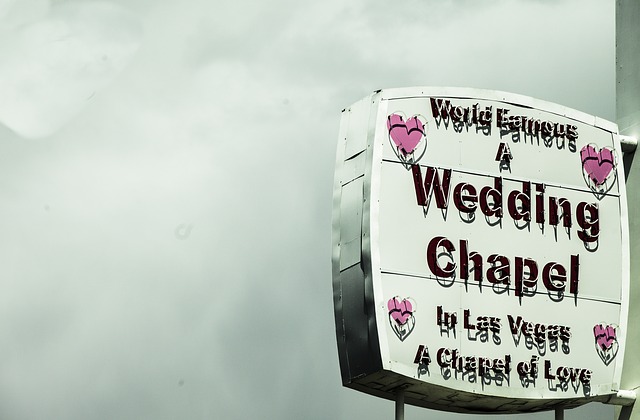 The time has finally come for you… The man of your dreams has pledged his love for you in front of everyone you love and care about by asking you to marry him. Immediately, you're filled with so many happy emotions of pure joy in knowing that this is who you're going to spend the rest of your life with. For about a couple of days, you're still on cloud nine on being newly engaged but on that third day, you begin to feel all the early stressors of wedding planning… well, the engagement bliss was fun while it lasted…
Shortly after you get married, it's pretty common for the soon-to-be bride to get bombarded with all kinds of questions like "have you set a date yet?" "what are your colors going to be?" and "what kind of wedding are you going to have?" but can you imagine what the most difficult and stressful question is that newly engaged couples get asked? The most mind-numbing question is "where are you getting married?"
As realtors say, it's all about "location, location, location!" and when it comes to planning your wedding, deciding on the location of your wedding couldn't be any more important. Traditionally, most brides want to get married in their hometown where all their close family and friends are but then some brides want to have destination weddings in tropical locations… There's nothing wrong with either of those options but who said that destination weddings had to be in a tropical location? No one. You can have a destination anywhere in the world.
Do you know where the most weddings happen in the world? If you guessed Las Vegas, you're right on the money! In fact, Las Vegas has been dubbed as the "Wedding Capital of the World." According to Nevada Marriage Records, Las Vegas hosts a whopping 300 weddings per day which totals out to 120,000 marriages per year. For Las Vegas to have wedding stats like that, it has to spark your curiosity a little bit as to why so many people choose Las Vegas to say their "I dos." Well, if your curiosity has been sparked, take a look at all the reasons why Las Vegas is the perfect destination to say your "I dos."
Las Vegas Will Give You a Gorgeous Wedding at an Affordable Price
From the wedding venue to the reception hall and everything in between, you'll be able to have everything you want in a wedding for way less than what a traditional wedding would cost you. Do you know how much a wedding costs, on average? It starts out as low as $25,000 on into the hundred thousands! Depending on where you go to get married in Vegas, you can have a very nice wedding spending anything from $100 to $600… now, that price range doesn't include your hotel stay but decorations, photographer, flowers, etc… that's the whole package!
Las Vegas is a One-Stop Shop For Everything Wedding
Not only is a Las Vegas wedding affordable but it's also the perfect spot for everything related to your wedding. In Vegas, you're able to have your:
Bachelor/bachelorette party
Wedding
Reception
Honeymoon
Because you're able to have all of your wedding festivities in this one location, the convenience of it all is one of the most appealing parts of the destination. In addition to the convenience, did we forget that Las Vegas is also known as the "Adult's Playground?" What that title is really saying is that it's party central. Your entire bridal party can check out the guestlist options and party in VIP status with bottle service.
Vegas Weddings Take Away the Wedding Stress
Most wedding chapels in Vegas will take care of all the wedding planning for you. You just simply tell them certain details and must-haves you want and they'll put everything together for you… They'll provide you with a wedding gown and tux rentals if you need them, fresh flowers, and reception services as well. All you have to do is grab your fiance and show up!
Vegas Has All the Perfect Backdrops for Wedding Photos
Just think of Vegas for a moment… do you see all the different photo opportunities that are available there! It's practically a photographer's dream! From the iconic "Welcome to the Fabulous Las Vegas, Nevada" sign and the Bellagio Fountains to the many wall murals and classic cars, your wedding pictures will nothing like any type of traditional photos. Some love birds will even drive a few hours out to take photos at the breathtaking Grand Canyon, which also happens to be one of the "Seven Natural Wonders of the World" by the way… imagine the caption for that photo!