Note: We received product to facilitate this review.  All opinions are strictly our own.
What's New In the Cabbage Patch with Cabbage Patch Kids?
I adore these little munchkin dolls that still carry their "iconoclastic" adorability and now Cabbage Patch Kids are getting a 2014 makeover, with help from Skechers, USA Inc.  From the wonderful scent of a newborn (baby powder) to the individual adoption and birth certificates these dolls are destined to be YOUR little one's favorite "baby" right from the start.
Our little two year old Freya loves her new baby doll and her grandmother Rose, who watches her 5 days a week, says she is entranced with the light up glitter shoes and loves her doll named Alexandra!  Rose loves the adoption certificate with the doll's name on it and Freya won't put CBK Alexandra down!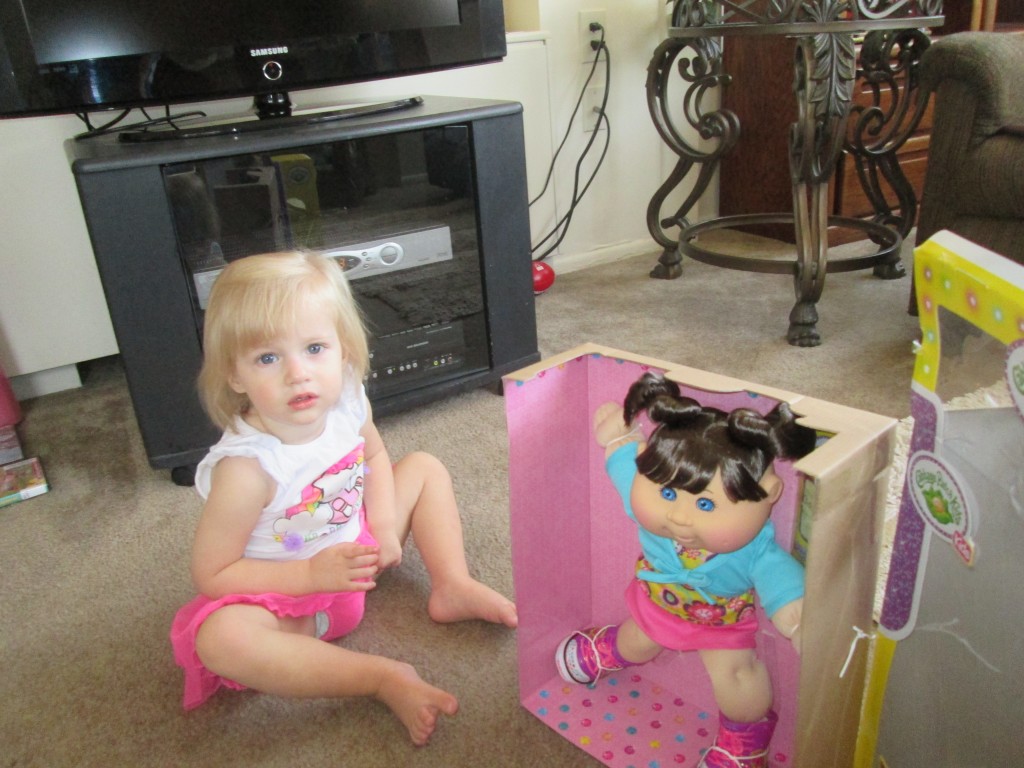 Updated with light up Skechers twinkle toes sneakers (that resemble those that you'll see on all of the cool kids this year), these Cabbage Patch Dolls have arrived in 2014 STYLE. They may be updated, but under it all, they're still the same cuddly dolls that kids have loved for generations. Standing 14″ high, the Cabbage Patch Kids are still one of a kind, with a variety of hair and eye color, ethnicities, and of course FASHIONS that are fun.
Simply tap the toes and the shoes will SPARKLE, just like "REAL" twinkle toes by Skechers. Imagine your little one wearing shoes that match her "baby?"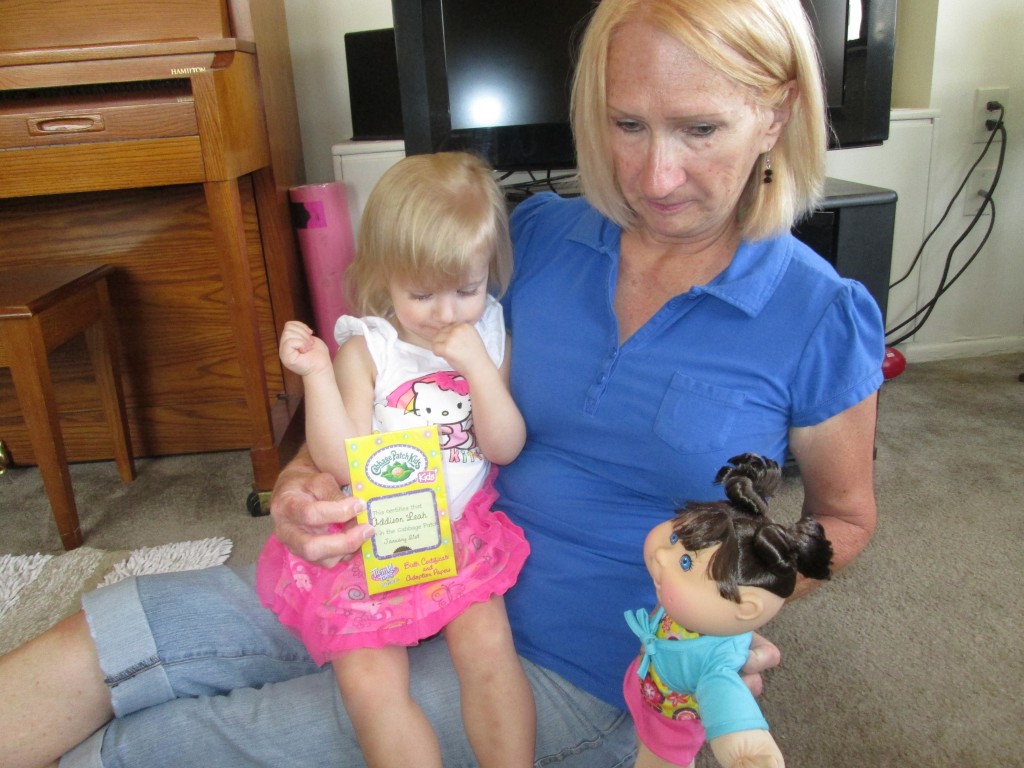 "The dolls, which were so popular in the 1980s they drove moms to fisticuffs, are hitting stores later this year with new outfits and Twinkle Toes, a line of Skechers sneakers that sparkle and light up. The newly out dolls now have little Skecher shoes that light up at a light touch to charm our little ones."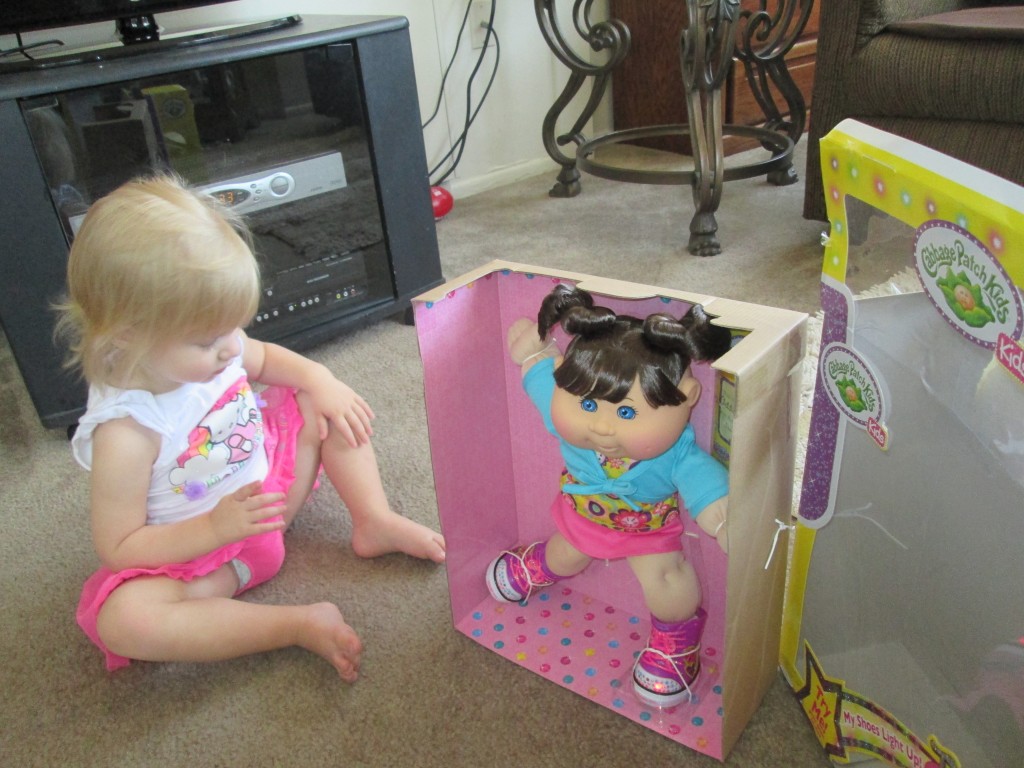 Made by Jakks Pacific Inc. (JAKK), they realized that every baby wants a baby of their own, and hopes to place them in Skechers locations, as well as Toys 'r Us and other retailers for under $35.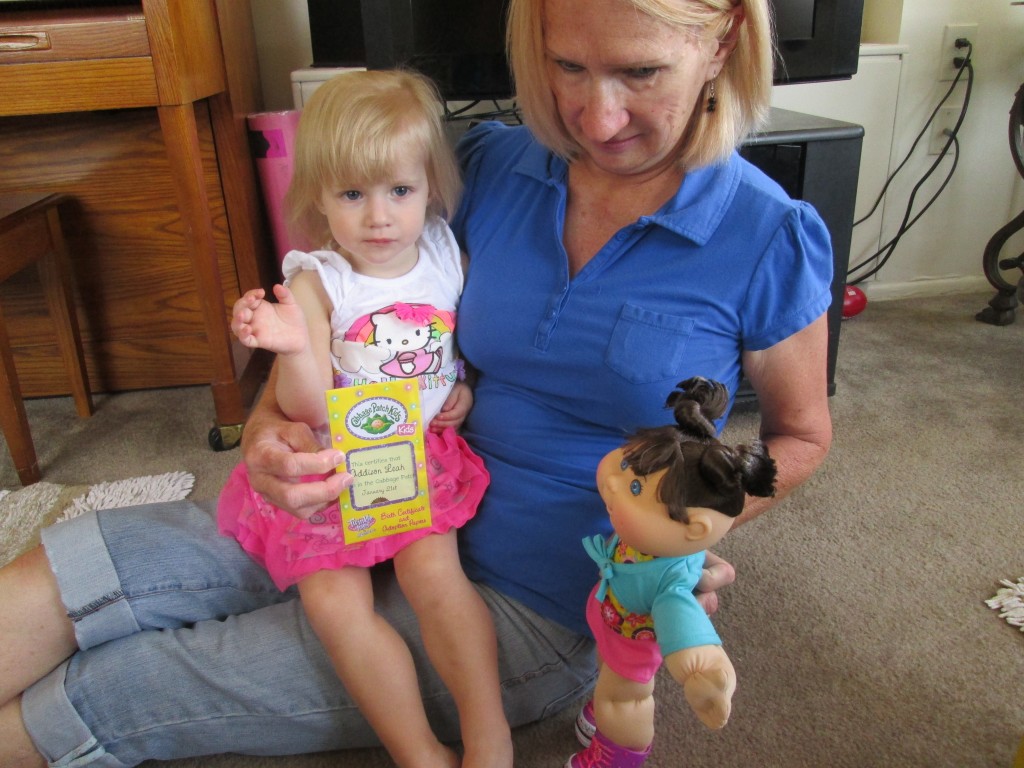 'They're bringing Cabbage Patch into today's era,' Stephen Berman, Jakks's chief executive officer, said in an interview. "They are really cute looking, dressed cute. "
We STILL love these!