Guardians Of The Galaxy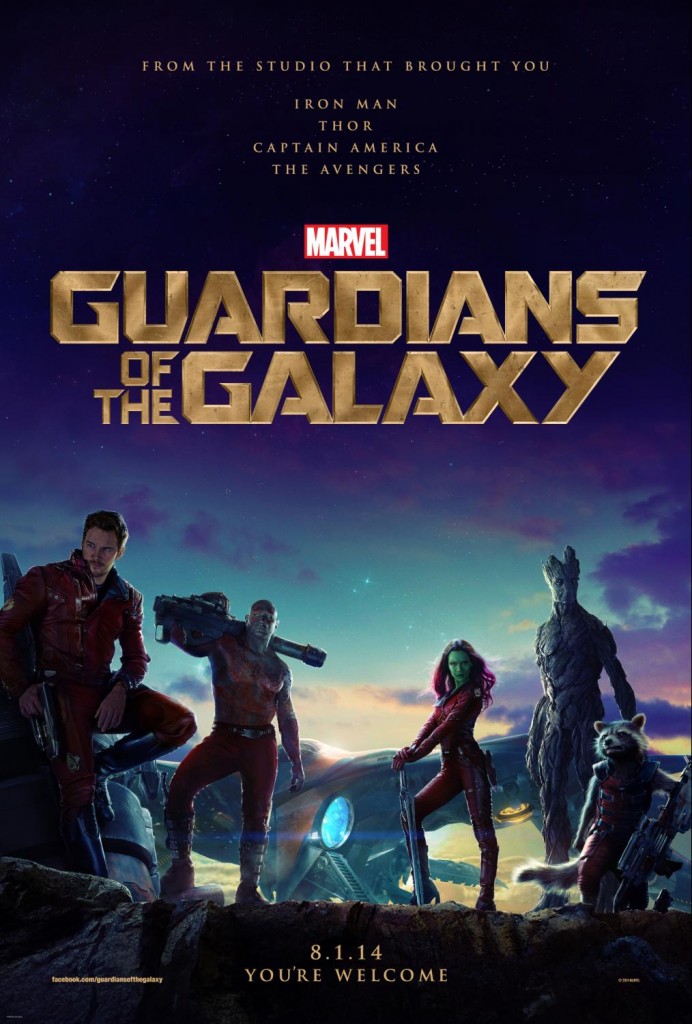 It's rare that I see a comic movie that I'm not all that familiar with the source material.  Honestly, considering that is has James Gunn's name on it – I'm there.  I fell for Gunn's style with Slither which I caught in the theater. It was a giant love letter to genre films. So for me, with a comic book movie, and a James Gunn movie, there has to be giant expectations.  I know I'd be really disappointed if they played it safe.  Did they play it safe?  Ill tell you in a bit…
First a Synopsis,
Peter Quill (Pratt) – a human abducted from Earth as a child – has grown up into an intergalactic thief who has no idea what he's getting into when he takes possession of a mysterious Orb. Little does he know that Ronan (Pace) – a genocidal Kree radical – will do just about anything to get his hands on said Orb, including sending alien assassin Gamora (Saldana) after it. Gamora, as it turns out, has an agenda of her own. Trapped in an intergalactic prison (long story), Peter and Gamora are forced into an uneasy alliance with three other misfits: a brainy, sarcastic raccoon-like creature named Rocket (voiced by Cooper), a giant tree by the name of Groot (Diesel), and the vengeance-minded Drax The Destroyer (Bautista).
This movie friggen rocked! Why did it rock? 
This movie was beautiful – the digital art was amazing – the scenes were pulled from an art book
The Soundtrack is amazing –  a sci-fi movie with 70's chart toppers – all day
The characters – they were all so fun and likeable.
The script – the banter was absolutely amazing.
The stinger – yesssss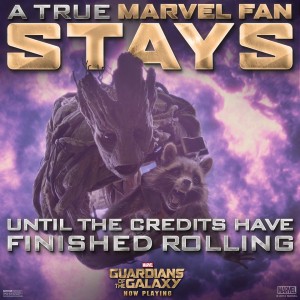 What did not rock
The baddie – honestly he wasn't scary – he was a bit generic feeling
The stinger – there was one, but what happened to the traditional Marvel stinger?
There was a lot to love and not much to dislike here.  At times it felt as though there was a bit too much jammed into the movie.  I will go out on the limb and say that Guardians is the most fun of all of the Marvel cinematic universe.  There are so many reasons to like it, and very few reasons to dislike it.  However it does not come close for me to the Captain America films (two five star action films in my book).  Every member of the supporting cast and stars performed better than expected in Guardians, and truly made it the most enjoyable film I've seen all month.
Ratings are based on a 5-star scale
Overall: 4 ducks out of 5
Review by Broad "B" – Ben
We attended a pre-screening of this film to facilitate our review. All opinions are our own
For more details follow Guardians on:
939b93369b7bd0c073fa92ec7d8c3c3a0f2ca66161622027ba