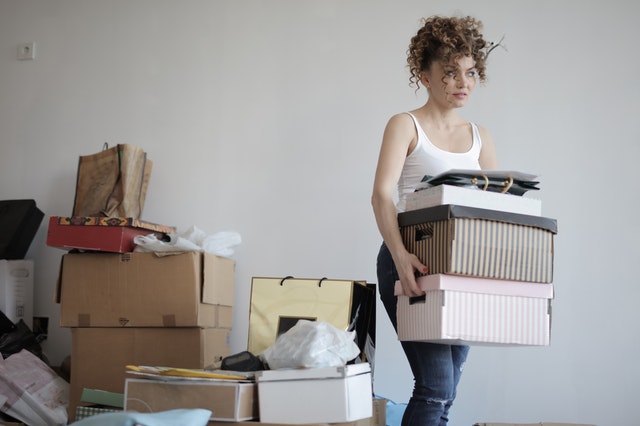 There are many reasons why you may welcome guests into your home for a short period of time. It might be that your cousins are getting married, and your parents are coming to stay with you for convenience sake so they can attend the event. Or, perhaps you just want to invite your relatives around for a vacation they're taking. Perhaps a lifelong friend needs a place to stay for a few days and knowing they would do the same for you, you decide to open your home for that time.
Welcoming guests into your home for a short period of time does take a little bit of time and effort to get right, however, especially if your home isn't perfectly set up for such a stay. With a little investment and preparation, however, it's more than possible to make sure this temporary period is well-managed. Then, should we need it, we might be able to call on the same favor at another time. Let's consider a few tips to consider should you find yourself in this situation:
Use Self-Storage Services To Clear Space
Self-storage services, especially the best self storage facility, can provide you with a great and secure space to bring along any of your items that may grant access to further space in the home, opening up a spare room or part of the living room that has been blocked until now. Clearing space and making sure you have enough room for your guests to be comfortably accommodated is a worthwhile use of your time and can help you feel confident about the condition of your home.
Pull-Out Sofas & Beds
Pull out sofas and beds are tremendously useful, as they can save space during the day while also providing a comfortable sleeping situation for a few days after the fact. Having one in the living room could be a great idea, or perhaps in a spare bedroom where a parent and child may want to sleep on different bedspreads. In some cases, you may ask your son or daughter to move onto that temporary pull-out while you apply fresh sheets to the proper bed they have, just to support the comfort needs of an elderly relative. A nice balance can be found when you have the space to offer.
Privacy & Worthwhile Instructions
It's nice to make sure your guests have the privacy they need, be that providing a key to lock a certain room they'll be sleeping in at night, to giving them full reign over an en suite in your house while they're visiting, to putting up dividers so that they can easily get dressed in complete privacy despite you needing to put them in a spare room. It's also healthy to leave certain instructions where they may need them, such as a list of emergency contacts if you're not in the house or a small guide on how to operate the coffee machine. This makes the process that much easier for them to deal with and marks you as a great host.
With this advice, we believe you'll be able to welcome guests into your home in the best possible way.