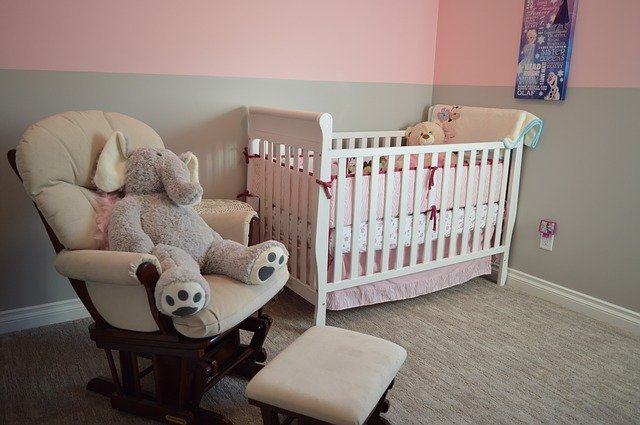 No matter whether you're having your first child or your third, you can feel a wealth of emotions. You could be exhausted constantly, alongside being overwhelmed.
You'll also be excited about the upcoming birth. You'll need to prepare for this. Once your new child is here, you'll have much more to do when taking care of them.
If you think that you'll already be prepared for a new child after already having one, that mightn't be the case; preparing for your second pregnancy can be much different from the first.
You'll need to know how to prepare for your new child the right way. There's quite a lot involved in that; you'll not only need to get things ready for your newborn but look after yourself at the same time.
There are a few important factors in that.
How To Prepare For Your New Child: Getting Ready For Your Newborn
1. Get The Baby Gear
Getting the baby gear is perhaps the most obvious part of the process. When you're figuring out how to prepare for your new child, it's likely the first thing you'll think of.
There are more than a few essentials that you would've already thought of, including:
Clothes

Nappies

Food

Car Seat

Crib
Decorating and furnishing your nursery should be a priority. It's worth doing this as early as possible.
If you want to have as hands-on an approach as possible with this, that's especially true. The further along in your pregnancy you are, the more difficult this could be.
You shouldn't focus solely on your child's first few weeks with this; if you have the space, pick up things that they'll need in their first six or so months.
It'll avoid the hassle of needing to get it when you may be busier.
2. Take Care Of Any Pets
If you have any pets, then you'll need to make sure they're taken care of around your due date. You and your partner may be in the hospital for several days ahead of and following your baby's birth.
You mightn't have the time to take care of your furry family members during this time. It's worth getting another friend or family member to do this for you.
It may also be worth keeping your pet separated from your newborn in the beginning. You'll want to ensure that there aren't any issues between your furry friend and the baby. While there shouldn't be, it's worth being careful about.
That isn't the only way you can take care of them. Make sure that you have enough treats, toys, and even medications that your pet may need in the weeks following your baby's needs.
You'll have more than enough to take care of with your newborn; you wouldn't want any unnecessary hassle because you overlooked your pet.
3. Get Your Prescriptions
While this tip isn't needed for anyone, it's something you should focus on if you have any regular prescriptions. If there are ones you know you'll need following your baby's birth, these should be picked up early.
It's always worth being stocked up on the essentials; your medications will be part of that. Having them on hand for when you need them isn't the only benefit that this offers.
You can also take better stock of your medicine cabinet or first aid kit. Should anything be missing after you've picked up the essentials, then you'll know what else you need to pick up before the baby arrives.
Having this fully stocked before the baby gets here is always recommended. Doing this shouldn't be too difficult; a simple visit to the doctor's office and pharmacy should be enough.
4. Do The Baby Proofing
While babyproofing doesn't need to be done straight away, it's something that you could get a head start on. Since you'll have to do it at some point, it could be worth getting some of it done early.
When your baby is mobile, it could be more difficult to get things baby-proofed before any accidents happen. Your child could be mobile before you even know it, so having things done early prevents this.
There are more than a few ways that you should babyproof your home, including:
Installing a carbon monoxide detector if you have gas appliances.

Putting together a first aid kit or stocking up your medicine cabinet.

Placing non-slip pads under any rugs.

Cover sharp edges and corners with padding.
There are multiple other things that you could do to babyproof your home. Having a checklist is recommended.
With the sheer number of places you may need to babyproof, an early start will stop it from being overwhelming.
5. Stock Up On The Essentials
You'll have quite a few household essentials. That list grows longer when you have a new baby. You should make sure you have enough of these for when the baby arrives.
Nobody wants to run out of nappies or baby food during a 3 am feeding session, for example. It's worth picking up more than you think you'll need.
In the worst-case scenario, it'll simply take you longer to get through what you've bought. It'll avoid the stress of an emergency run to the store with your newborn in tow, however.
Though that'll take a bit of effort now, it saves you much more hassle in the long term.
6. Freeze Some Meals
In the days and weeks following your baby's birth, you'll be tired, busy, and possibly even emotional. Your partner will also be busy with looking after you and the baby, among other things.
Cooking wouldn't be something that you'll want to take care of. You'll still need to eat, however. While some friends or family may bring over food, you can't rely on this constantly.
You wouldn't need to rely on takeaways, however. Cooking and freezing off food in the weeks ahead of your expected due date is recommended.
By doing so, you can rest easy knowing that you have some home-cooked food whenever you need it. It'll also get rid of a lot of potential hassle during your child's first weeks.
7. Plan Out The Birth Announcements
You'll eventually need to announce the baby's birth. While you could be casual with this – such as ringing close friends and family before announcing it on social media – you could also choose something more creative.
It's not uncommon for people to hire a photographer for a post-birth family session in the days or weeks after the birth. Some photographers even specialize in this.
You can then use these photographs to send more personal birth announcements while introducing your baby to the world. There are multiple other ways you can get creative with this.
If you're going to take this approach, however, make sure that you plan it as far in advance as possible. You could find that certain photographers, for example, may be booked out around your expected due date.
How To Prepare For Your New Child: Looking After Yourself During Pregnancy
It's one thing knowing how to prepare for your new child; it's quite another to look after yourself during this process. It's a vital part of pregnancy, however.
You'll need to ensure that you make this a priority. It'll not only protect your health but your unborn baby's, too.
There are more than a few ways to look after yourself during pregnancy, including:
Take Time To Relax:

You should ensure that you take time to relax with your partner. When your baby comes, getting any alone time to relax could be more difficult. A movie night or even a romantic meal can be options.

Accept Help When It's Offered:

As the pregnancy gets further along, doing certain things becomes more difficult. It's natural and normal to need help with certain chores or daily activities. Know when to accept help when someone offers. You should also ask for help when you need it.

Take A Seat:

If you're the type of person that usually runs around looking after other people, then you'll need to learn to take a seat. Don't be the one continually looking after people. You're pregnant, so you have a legitimate reason to sit back and relax.

Try To Be Active:

As contrary as this may seem to the above, you'll still need to be somewhat active, although maybe not as much as you used to be. Small exercises, such as walking, are recommended. Pregnancy yoga has also become popular.
Pregnancy can take a significant toll on you, physically, mentally, and emotionally. It's natural to feel overwhelmed during this process.
Knowing how to look after yourself during pregnancy will help minimize that. Make this a priority, and your pregnancy should go more smoothly.
How To Prepare For Your New Child: Wrapping Up
Whether you're having your first, second, or third, you'll need to know how to prepare for your new child. That could be an overwhelming process.
Knowing what to take care of ahead of your newborn's birth is the tip of the iceberg. You'll also need to take care of yourself during this time.
Once you have those taken care of, you shouldn't have an issue getting ready for your newborn.