For many kids, math and science are two of the most daunting subjects in school. These academic disciplines often require more critical thinking than other classes, and they can be easy to fall behind if you need to be careful. As a parent, you may wonder what you can do to encourage your child to like math and science more. Here are some tips: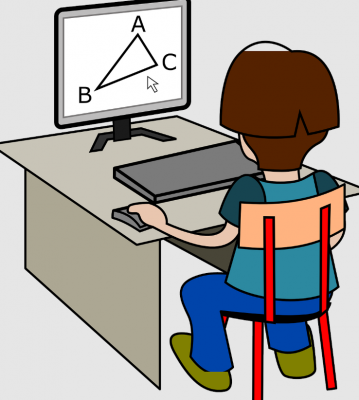 Get Them a Tutor
One-on-one attention can make a world of difference for a struggling student. A tutor can help your child understand concepts they're having trouble with and provide them with the confidence boost they need to succeed. Just be sure to find a tutor who is experienced in teaching math and science and has a teaching style that meshes well with your child's learning style.
Help Them See How Math And Science Are Relevant To Their Everyday Lives
Many kids struggle with math and science because they don't see how these subjects are relevant to their lives. But the truth is, we use math and science every day—we might not realize it! So to help your child see the relevance of these subjects, point out examples of math and science in your everyday life. For instance, when you're cooking dinner together, explain how measuring ingredients is a form of math. Or when you're out for a walk, point out how the moon orbits around Earth—that's science!
Encourage Them To Ask Questions
Many kids shy away from math and science because they fear asking questions in class and looking "dumb." As a parent, you can encourage your child to ask questions by creating a safe environment at home where there are no stupid questions. Then, when they do have questions, take the time to answer them thoroughly. Not only will this help your child understand the material better, but it'll also show them that it's okay not to know everything—an essential lesson for life, not just academics!
Find Resources To Make It Fun
There are plenty of online programs; click here to see a good example that makes learning math and science fun for kids. These resources often feature games and interactive activities that can help your child better understand the concepts they're learning in school. It's also a great way to get them excited about the subject so they won't be intimidated.
Help Them Learn From Their Mistakes
One of the most challenging parts about learning math and science is that it can be hard to understand why something didn't work out the way it was supposed to. Please encourage your child to take ownership of their mistakes by discussing what went wrong and developing a plan for improving things in the future. This will help them understand why particular concepts are essential and help them learn from their mistakes instead of dwelling on them.
Math and science can be challenging subjects for kids to wrap their heads around. But as a parent, there are things you can do to encourage your child to like these subjects more. From getting a tutor to helping them see how math and science are relevant in their everyday lives, these tips will set your child up for success in school—and beyond!