Known for its vast wilderness areas, stunning mountains, picture-perfect beaches and its rich history, Tasmania – the isolated heart-shaped island surrounded by both the Indian and the Pacific Ocean – has a story to be explored.
A brief history
40,0000 years ago, humans arrived in Tasmania. Then 10,000 years later, an ice age began causing the sea levels to drop. This created a continuous landmass that stretched between Papua New Guinea and Tasmania. Taking an estimated 6,000 years to melt, Bass Strait (a narrow passage of water which separates Tasmania from mainland Australia) was formed and became an almost impassable barrier around 12,000 years ago.
The state hasn't always been named Tasmania; Dutch navigator Abel Tasman, the first European to spot Tasmania in 1642, named it Van Diemen's Land after the Dutch East Indies' governor. By the 1850s, every second islander was a convict and then in 1856, convict transportation to Van Diemen's Land was abolished with the name subsequently being changed to Tasmania in an effort to rid the state of the stigma left behind in Van Diemen's Land.
Exploring the capital
Hobart, one of Australia's oldest cities and Tasmania's capital, is bursting with natural beauty. An amazing site is Wellington Park – the home to Mount Wellington. At 1,270 meters, Mount Wellington can be climbed on foot (taking an estimated six hours roundtrip) or it can be accessed by car or shuttle bus. You will not be disappointed when at the top; you will be rewarded with awe-inspiring panoramic views of the city. The mountain also features Organ Pipes, a cliff of dolerite columns and a famous rock-climbing venue.
City life
Launceston is the state's second major city and is a cultural hub. It has a fantastic food offering and is overflowing with sites and attractions to suit everyone.
Cataract Gorge Reserve is within a two-minute drive of central Launceston and is a slice of nature on the city's doorstep. Enjoy a walk along the pathway, which was originally built in the 1890s, along the cliff face looking down onto the South Esk River. As well as beautiful walking routes, the area also boasts a swimming pool, the world's longest single-span chairlift, a restaurant, café, a suspension bridge and panoramic lookouts.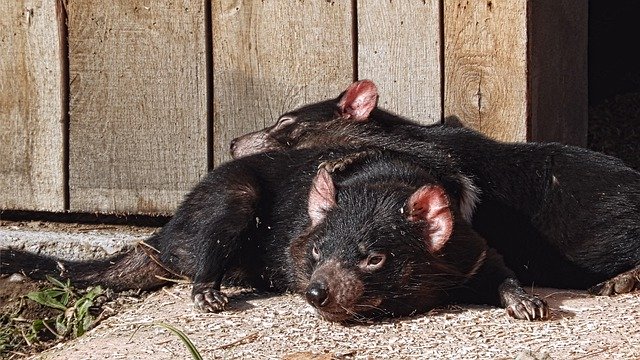 For animal-lovers, a visit to Tasmania Zoo is essential. It covers 900 acres of private native bush and is where you can get up close to native and exotic animals, including crocodiles, wombats, and monkeys. The zoo is also one of the places you can find Tasmania's most famous creature, the Tasmanian devil. The zoo also has Devil's Heaven, a conservation breeding program that has been successfully breeding the animals for over a decade.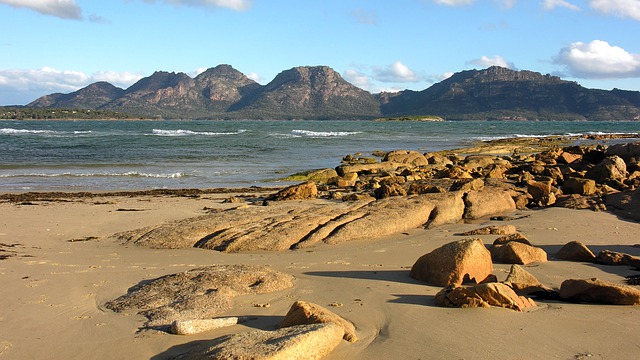 Natural beauty
Located on the east coast of Tasmania, two-and-a-half hours from both Hobart and Launceston is where you will discover Freycinet National Park. It's here which holds some of Tasmania's white sandy beaches and stunning pink granite peaks. You can take a short trek to Wineglass Bay lookout. It is described as "a bit of a scramble" but offers one of the most photographic views in Tasmania. Short walks are available for all abilities and there is a long walk which takes in the whole length of the Freycinet Peninsula. It requires a minimum of two days, and you will visit incredible places like Cooks Beach and Bryans Beach.
Bursting with history and natural beauty, from its peaks to its beaches with incredible attractions and wildlife in the middle, Tasmania is not to be missed.