As the days go by, the price of living goes up. It would seem that nothing can stop the ever increasing cost of existing, whilst trying to change your wage to suit these progressions can appear impossible. So, how will you be able to provide for your family for years to come? Luckily, there are many different concepts that can aid you in saving some cash and show you how you can all live for less in the decade, and it's a lot easier than you might imagine. If you want to know more about what you can do to decrease your average weekly spend whilst still having the best quality of life, then read on to uncover some of the best tips and tricks that you can make the most of to notice a real difference in no time at all!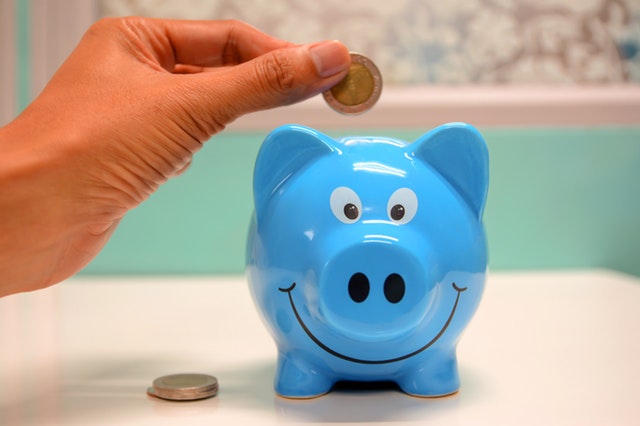 Eat Smart Meals 
The food that you eat makes up a considerable amount of the money that you spend each month, but of course, this is one aspect that you truly cannot do without. You and your family should consume 3 meals a day, every day, and this can cost an extraordinary amount of money if you fail to follow the most basic of instructions. First of all, if you find that you often give in to temptation and visit drive-thru restaurants or fast food diners, you must stop now. Going out to eat can cost upwards of 3 times the price compared to cooking a homemade meal, and the likelihood is that your mass-produced meal will provide you with almost nothing in terms of nutrition. Alternatively, heading out to the grocery store and spending some time searching for great deals will show you that you can buy a whole week's worth of fresh ingredients for such a smaller price, and by implementing some innovative tricks you can save even more. For example, dried goods such as beans, legumes, pasta, and rice are so much cheaper than the very same products that have not been dehydrated. Often these come in bulk packages to help increase the savings even more, and the fact that you can take whatever size portion you need will help to reduce the amount of waste you produce too! Sometimes the urge to cook is so nonexistent that you just have to head out to grab something else, but this is the perfect time for you to go overboard and spend too much – before you decide to go to a restaurant, search online for some deals or voucher codes that can aid you in getting your meal for less than the advertised price. 
Make A Savings Account 
One of the best things that you can do to spend less is to create your very own savings account. Opting for a service that doesn't allow you to take out the money until it has passed a certain time frame will be so beneficial, as you can just deposit small amounts of money each week to gain a much larger sum after a few months or potentially years. You can figure out what your return will be by making use of a weekly savings calculator, as all you have to do is enter a few details to get a quick numeric answer defining which type of account will be better for your current situation. Often the interest rates will be higher when you are able to put more money into the account, and when you would like to withdraw the money after a very long period. You can visit your current bank to figure out what they can offer as they may do you a better deal due to the fact you are already an existing loyal customer, but if they cannot then don't be afraid to hit the high street and seek out a new provider. 
Saying No To Fast Fashion
Fast fashion is, in short, the process of creating new clothes lines that can go from the original concept to store ready style in a matter of days. Big brands are done with the A/W and S/S typical seasons they used to work with, as their sights are firmly set on making as much profit as possible in the shortest amount of time. Buying into this disastrous practice will not only have a negative effect on your bank balance, but also the laborers who are forced to work in their third world factories and the environment which is being pumped full of chemicals and hazardous waste products. Saying no to fast fashion will help you to break free from the cycle of buying a new outfit each week, and show you that there are so many other options you can take advantage of to feel better both physically and mentally. Firstly, shopping at a local thrift store or charity shop will help you to uncover some of the cheapest bargains available on the market, and it's likely that the clothes can be in really good shape with tons of wear left. Vintage clothes and those made in the '80s and '90s are much better quality compared to those that are manufactured today, so it's common for you to find a pair of jeans or a jacket that's been in existence for longer than you have which still has most of its strength and durability. 
Learn To Love Walking 
Unfortunately, fewer and fewer people are deciding to head outside on foot to appreciate the great outdoors and get some fresh air and exercise. So much time is being spent inside, and it's getting harder and harder to meet another person who enjoys working out and will choose to walk rather than take any other mode of transport. However, deciding to take to the path and put your best foot forward instead of climbing into your car can actually save you a considerable amount of cash! If a journey is less than an hour by walking, there's really no point in you spending money to put fuel in your car, pay road tax, fork out for insurance and so much more when you could simply tie up your shoelaces and head out. The money that you can save over time will be quite shocking, as it's difficult to track how much you spend on transportation when you own your own vehicle, yet this experience should be able to open you eyes and show you the truth.
Heading into the new decade as a clued-up, the money-focused family will help you to save as much cash as possible whilst still being able to live life to the fullest. It's never been so simple to spend less when you are able to make the most of the top tips and tricks that have been detailed above, so what are you waiting for? Start by assessing the way that you eat and try to identify whether you can make any big changes such as cutting out takeaways or switching some of your fresh favorites for dried alternatives – this way you can reduce your spending as well as your waste. Next, search around to identify whether you can find a worthwhile savings account in which you can store any extra money and gain interest to increase your final sum. Say no to fast fashion and unsustainable style choices, opting to shop from thrift stores instead to discover the best bargains. And finally, tie up your shoelaces and hit the paths to start walking rather than driving or paying for public transport!