This week, E One released a darling halloweenie children's dvd, Vampire Dog.
Ace, 12, is new at school – and we all know how that feels. When Ace screws up and has a band room "accident," the whole school is laughs at him. Actually it is more than just an accident: Ace falls off a stool and the principal gets whacked in an unspeakable area by a flying stick. When Ace's Transyvanian grandfather die's at 99, Ace gets a package from Grandpa – Fang. Fang is just what Ace needs – a fearless talking dog that acts like a vampire! WAIT! Fang IS a vampire. A 600 year old vampire DOG.
With lots of hilarious scenes, kids will be laughing out loud. When a loco scientist named Dr. Warhol and her creepy assistant, Frank, decide to take Fang and use him in the laboratory for their DNA trials on the Fountain of Youth, Ace and Fang give them a chase for their money! And Ace finally gets to help Fang control his powers through music.
Very sweet, lots of excitement and fun in this DVD, as Ace and Fang develop a bond that teaches them the beauty of friendship.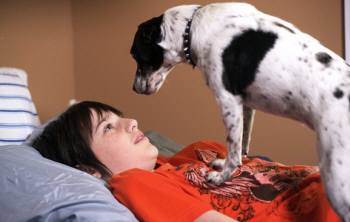 SNL's Norm MacDonald is the voice of Fang, a vampire dog that's all bark and no bite inVAMPIRE DOG, a Dove-approved "tail" of friendship and courage arriving just in time for the Halloween season.  Twelve-year-old Ace is just like any other new kid at school, until his grandfather from Transylvania dies and sends him his dog, Fang.  Ace soon discovers that his gramps' best friend is a 600-year-old, English-speaking vampire dog!  In one adventure after another, mad scientist Dr. Warhol and her bumbling assistant, Frank, try to capture Fang and steal his DNA in the hopes of developing the latest anti-aging technology.  But lucky for Ace, Fang manages to stay one step ahead of his pursuers. Meanwhile, along the way, an enduring friendship develops as Ace and Fang discover that, together, they can face their fears and do anything.
Vampire Dog
 is available for purchase at Amazon.com and other DVD retailers.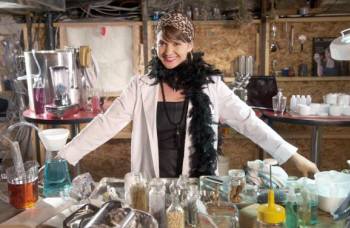 Ratings are based on a 5-star scale

Overall: 3
Review by Broad A – Ava
We received product for our review. All opinions are our own