When we first get into DIY, there are some clear things that we generally shouldn't touch. For instance, electronics repairs are usually off-limits to DIYers because they can pose a real threat to our health and safety. Similarly, plumbing repairs are usually up for debate too because while it can be possible as a DIY enthusiast, a mistake could lead to even more damage, and you probably shouldn't try to build your own custom sunroom additions for obvious reasons.
So what's the solution? Do we just rely on specialists once we reach a certain point?
For some people, yes. Some people would prefer not to dive deeper into their DIY skills because it's both expensive and time-consuming. However, if you do want to learn more about the inner workings of machines, your plumbing or even tackle electric repairs, then there are a couple of ways to explore those topics while staying safe.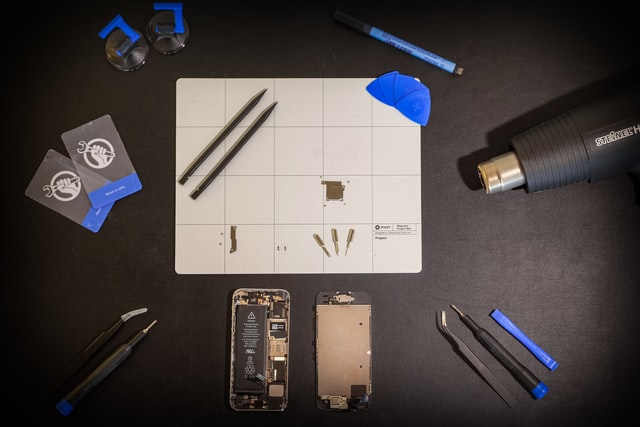 Tackling small device repairs such as phones and tablets
One of the best resources on the internet for tackling small device repairs is iFixit. These guides are completely free and they'll help you tear down, repair, and put back a variety of electronic devices. It includes common items such as laptops and computers, but you can also learn how to repair computers, game consoles, and even cars to some extent. It's a fantastic resource for any DIY enthusiast that wants to specialize their skills.
Do keep in mind that you'll also need some tools to perform small electronics repairs. This can include basic tools such as a precision screwdriver set, but also might include specialized parts like wedge tools, suction cups, and even a heat gun.
Know where to get spare parts from to perform repairs on appliances
Another route that many DIY enthusiasts take is learning to repair appliances at home. There are usually some appliances that aren't worth repairing because they're cheap to replace. On the other hand, expensive appliances typically have long warranty periods and you'll want them repaired by a professional. That makes it difficult to decide which appliances are actually worth repairing. We recommend that you practice on appliances that aren't essential to your day so that even if you do break it or make the damage worse, you won't feel as bad replacing it.
You also need to know where to get spare parts. You can typically get certified spares and replacements from the manufacturer themselves. However, there are also third-party websites that sell cheaper alternatives. For instance, you can get Electrolux spare parts from resellers and businesses that work specifically with contractors and repair specialists. This is a great place to start looking and we highly recommend that you do some research on reliable parts.
A word of caution
It's important to stress that getting more involved in DIY at home comes with risks. The most common risk is breaking your appliance or device, so we always suggest that you send something to the manufacturer if you want it repaired properly. However, if you're not bothered about the risk of breaking something, we suggest using it as practice. In addition, we don't suggest trying to repair anything that could be a risk to you, especially if you don't have much knowledge or guidance to go with.