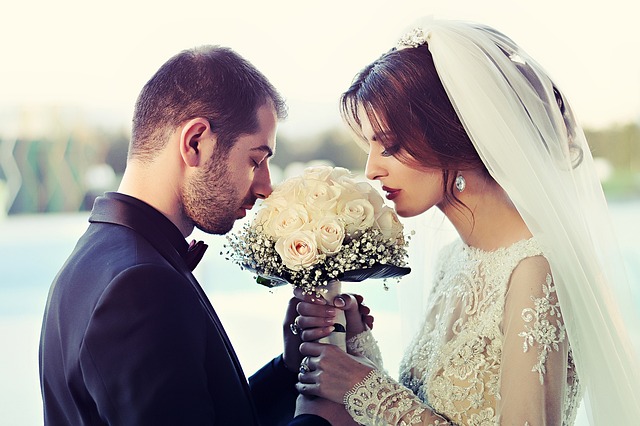 Getting married isn't only a big day. It's also a big expense. In fact, the average couple now spends over £19,000 planning their big day. Yes, that much.
Thankfully, though, it is possible to significantly reduce the costs. While you may not want to use them all, here are some of the best ways to generate big savings.
Lose the wedding planner
Wedding planners do a great job. However, you can do the work yourself. Hiring a venue, using event furniture solutions, and finding caterers are all within your scope. It does take good organisational skills but modern tech is your friend. When you want to reduce your costs, this is a particularly powerful method.
Besides, organizing the big day yourself will bring a lot of enjoyment. Now is the perfect time to get started.
Avoid peak times
The difference in wedding costs during peak and off-peak seasons is huge. Aside from the wedding venue costs, you'll find that the demand levels for caterers, entertainers, and photographers are lower. So, opting for October or March rather than June or July can make a huge difference.
Alternatively, if you are desperate for a summer wedding, you can look at a Monday-Thursday wedding.
Pay cash where possible
You will require many services on your big day, and the majority will offer delayed payments and repayment plans. However, early and upfront payments will often secure significant discounts. So, if you're just starting to plan the wedding or want to pop the question soon, knowing how to save money quickly will help. You'll be able to make outright purchases. 
It's a great skill to learn for later life too. Given that you are about to start an exciting new chapter, there has never been a better time to start.
Keep the numbers low
Getting married is a magical time that should be spent with friends and family. However, many couples let things spiral out of control. You should not feel forced into inviting work colleagues or distant relatives. The more people you invite, the more expensive it will be. Likewise, it means you have less time to spend with people during the day.
If nothing else, low numbers make it easier to arrange other parts of the day. And if you want to stop kids from coming, that's fine too.
Ask people to help out
Traditionally, you would receive lots of gifts from loved ones on the big day. Sadly, it runs the risk of getting items you already have, especially as many couples tie the knot a little later. So, asking people to bake the cake, buy their own outfits, or create the bouquet could be a useful option. It'll save money and save them from threatening over-gift ideas.
It makes sense for all parties involved, not least because having items lovingly made by guests adds something special to the day.
Rent and buy used
Finally, you should always remember that most items from outfits to transport can be hired or bought used. Make savings in areas that work for you and you'll never look back.