I am a #VZWBuzz Ambassador, as such I have or will receive product &/or compensation, however all opinions are strictly my own.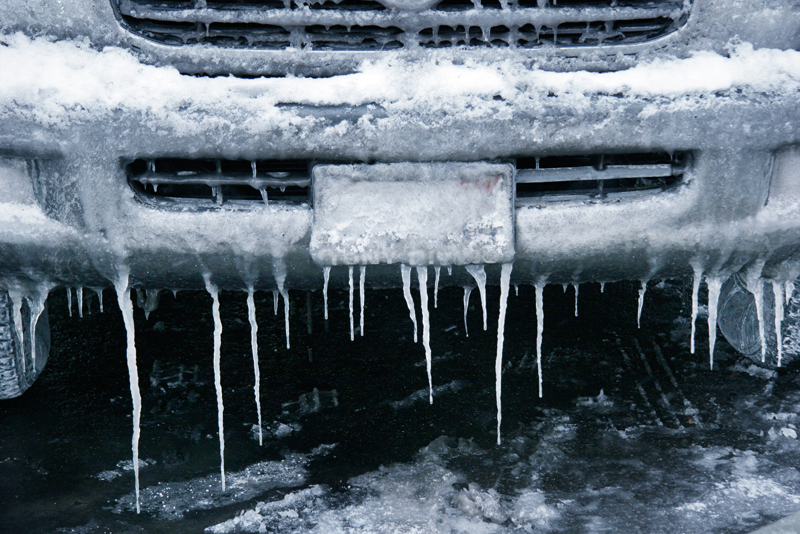 As a former New Englander I tend to be a weather watcher. From a state (RI) where we had our yearly share of blizzards and nor'easters, to FL where we have the entire hurricane season to worry about, I've never quite escaped storms. My motto? When it comes to storms, you can never be too safe! So why not take advantage of some great android apps that allow you to track any incoming storms and weather? To help you increase your personal safety, I've downloaded and played with a number of these to see which ones were the most helpful, especially when it comes to  tracking winter storms!
Stormeye
Stormeye is definitely one of the must-have android apps! This android apps provides you with professional tools, including detailed storm tracking information and radar images.
The app will also notify you of anything important in your region, such as the intensity of an incoming storm, the probability of hail and even the maximum hail size! Users can also take advantage of the ETA, or estimated time of arrival, giving users the exact time they can prepare for an incoming storm. The only downside to Stormeye is that it may be too detailed for users that are not familiar with weather maps or radar overlays.
StormTracker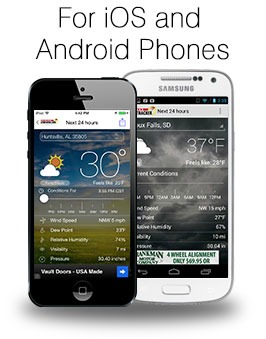 Users who are not as familiar with weather maps, but still want a detailed tool, should take a look at the StormTracker.
The app was developed by LEX 18 and has some astonishing features. Amongst other things, StormTracker has an interactive map that is optimized for 3G and Wi-Fi, a high resolution satellite cloud imagery. The app also provides you with hourly weather updates, giving you the most accurate weather forecasts.
StormTracker does not limit itself to just storm tracking, since the app also has an integrated earthquake tracker. If you always want to be prepared for a natural disaster or extreme weather, then StormTracker will be the obvious choice.
Storm Tracking Apps by News Channels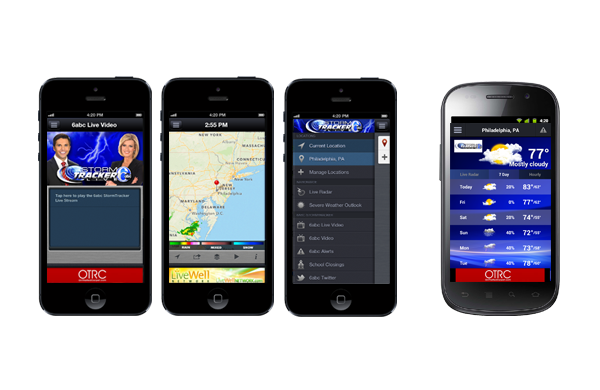 There are hundreds of television stations who have their own weather forecast, powered by a specialized team of weather experts. Therefore it is no surprise that there are a number of storm tracking apps associated with these news channels.
One of the best ones is the 6ABC Storm Tracker. The most useful feature on this app is that you do not have to stop to read your screen when a severe weather alert comes in! Your phone (or other android device) will play a warning sound whenever there is a severe weather warning near you. In order to accomplish this, the app uses your location.
If you do not travel a lot, then you will get more use out of a local storm tracker, for example the FOX19 Storm Tracker. This app has the same features of the StormTracker app we discussed earlier. There is a big difference though, because the FOX19 Storm Tracker only focusses on local forecasts.
Should I Download A Storm Tracker App?
Since weather can be quite unpredictable and sometimes dangerous, I'd advise that downloading one of these apps for yourself is helpful. The app you choose will depend heavily on your knowledge, but also if you travel frequently. The nice thing is that the majority of storm tracker apps listed are free! There is really no reason at all why you should not get your own storm tracker app today.
Need a new phone to keep track of the weather (and those BEACH DAYS TOO)? It's easy…just head to VerizonWireless.com – only $99.99 with a 2yr agreement or $29.99 per mo. when you use Verizon Edge