I participated in an Influencer Activation on behalf of Influence Central for Dunkin' Brands. I received a promotional item to thank me for my participation
DUNKIN DONUTS DD PERKS is having a DD Perk's One Year Anniversary – AND WE GET the Anniversary Present!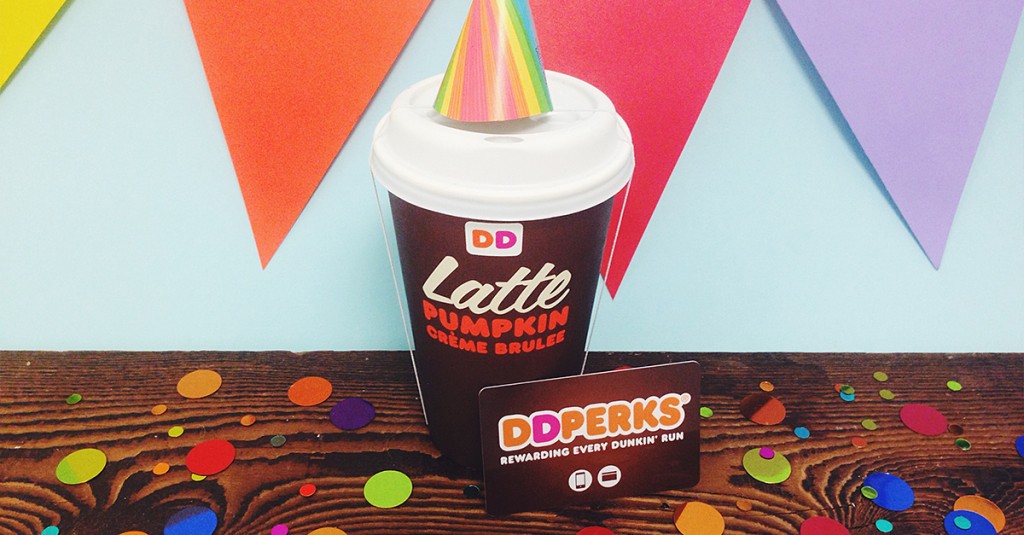 I don't know about you, but my favorite day of the week is Sunday. Sunday is when we went to church. The best part of the day? After church we always went to Dunkin Donuts for a cool dozen of their glazed donuts and coffee and juice. This is one of my best family memories and for such a small thing, I still go to Dunkin Donuts every Sunday morning for a waft of coffee, a chocolate glazed donut and I use my DDPERKS account, which can be downloaded onto my iPhone, to get free coffee (or any beverage of your choice) offers!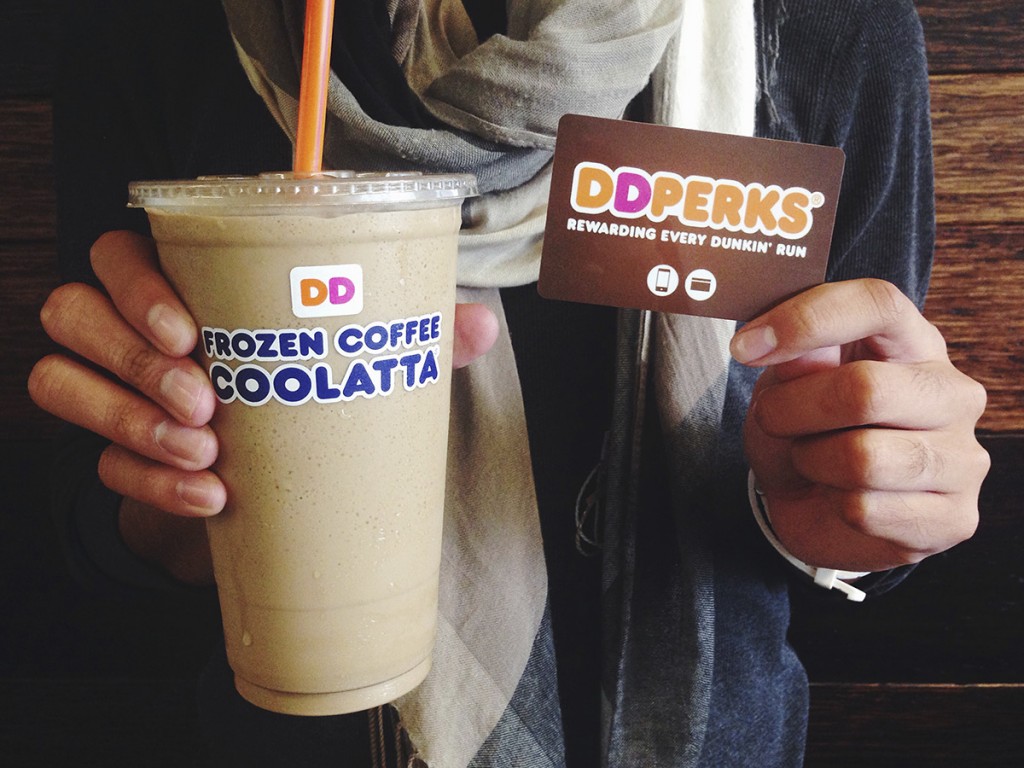 Now, when my grandkids come to visit, off we go to Dunkin Donuts to share coffee, hot chocolate, great donuts and memories – what could be better than that? We have been sharing this family ritual for years, and know and love Dunkin Donuts!
And now, with DDPERKS, I just flip my phone and my coffee is free after I build up my reward points, which I do with every purchase! Since I am a coffeeholic, I consider my daily visit to Dunkin Donuts something I do for myself, a small gift to start the day with my favorite coffee, a donut or two, and the friendly faces of my local DD employees! Start your family ritual today, download your DDPERKS app on your iPhone or android, and start getting free drinks today!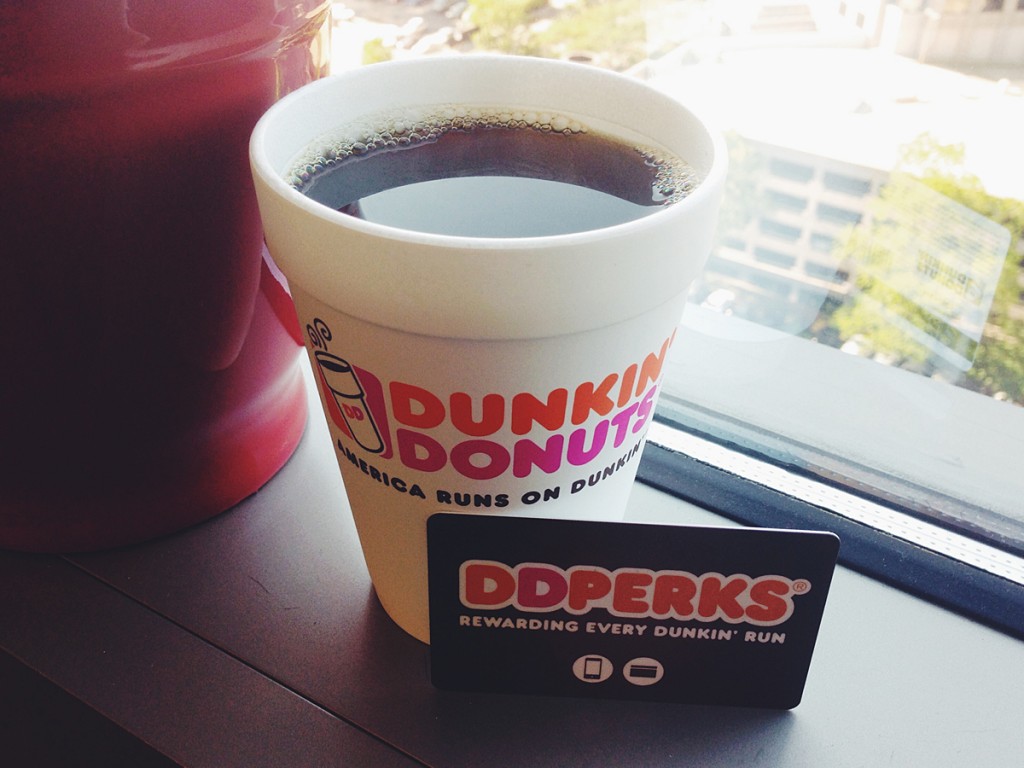 So how do you get to include your family and friends in your Dunkin Donuts DD Perks experience? It's so easy!
Sign up today on your DD Perks phone app and use the code: BLOG
You can get a plastic Rewards card or simply use the app on your phone (so convenient!) and for every single dollar you spend on Dunkin Donuts products, your earn 5 points. With an accumulation of 200 points, you get a coupon for a free any size beverage of your choice (doesn't have to be coffee, it can be juice for the kids!) which you can redeem at any participating Dunkin Donuts! Tell your friends too! AND when you enroll in the DD Perks reward program, via plastic or by downloading the app to your phone, you get a FREE COUPON for a free beverage of any size! AND you get a free Birthday Beverage too!
Come on readers, saddle up and gallop over to Dunkin Donuts to receive your free beverage, and save me a glazed Dunkin Donuts donut! And throughout the year, receive special offers for special discounts!
Keep up with Dunkin Donuts on: