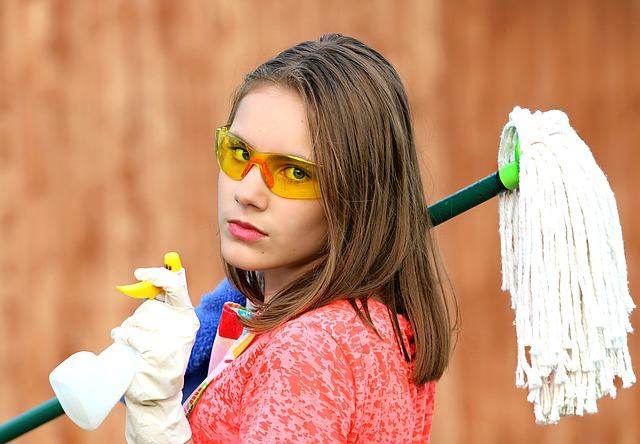 Harmful bacteria and hazards are all around us. The past two years of a global pandemic have highlighted that fact. Yet, most risks occur in and around the home. And of the deadly and dangerous things in our lives, it is the things that do our dirty work that are potentially the most harmful. Therefore, cleaning the things that are clean for us becomes necessary to prevent harm.
The Clothes Dryer
Dryers are among the most used appliances around the home, especially if you live somewhere with seasonal weather and climate. While dryers are exceptional at their job, drying clothes can become a hazard if not appropriately maintained. Bacteria and lint can build up in a dryer. Bacteria are easily cleaned with anti-bac wipes, therefore reducing harm. Yet, dryer vent cleaning becomes necessary at some point. Lint accumulates in the machine, and because of the high heat involved, it becomes scorched. This is a fire hazard, and carbon monoxide can be trapped.
The Vacuum Cleaner
It is hard to think of an invention more valuable than a vacuum cleaner. The destroyer of dust and nemesis of house pets. But as helpful as the vacuum cleaner is, your sucker will get covered in germs, clogged with dust, and entwined with hair:
For the nozzles: make sure you can see all the way through. Clean with anti-bac wipes.
For the rollers: Carefully cut hair with scissors and remove gently until roll brushes are clear.
For the filters: Detach all components carefully and wash with water. Leave to dry for 48 hours.
Maintaining your vacuum cleaner this way will prolong life. However, a top tip is to buy the best you can afford since cheaper models tend to break easily no matter how well you maintain them.
Dishwashers
Nobody likes cleaning the dishes, which is why dishwashers are one of the handiest appliances you can get. A fact proven since over 80 million homes in the US alone has a dishwasher installed in their prize kitchens. But as helpful as these appliances are, they are a haven for dangerous bacteria, microbes, and viruses. Harmful contaminants like these form when the dishwasher functions ineffectively and inadequate tablets are used. You should remove as much food content as possible before placing items in a dishwasher. Further, regular cleaning cycles are required to remove excess food and drink content buildups inside the machine's system and pipes.
The Mops 
Before modern inventions, mops and brooms have been used for millennia. And no home is complete without them. Unfortunately, because they clean so much, they are full of germs and hazardous materials. Mops, mainly because they get wet so much and are used to clean generally undesirable home areas. Fortunately, it is effortless to clean these devices. You can clean a smelly mop by simply rinsing with bleach and boiling water in a mop bucket. However, you can purchase devices with single-use wipes for a more bacteria-free experience.
Washing Machines
Like dishwashers, washing machines are also susceptible to bacterial residue. The dirt found in clothing and the highly moist areas inside the appliance is a perfect breeding ground for germs. While your machine will wash away most of the bacteria inside, you need to run empty hot wash cleaning cycles to rid the pipes of germs. It is also beneficial to squirt a little bleach in the drum and place a cleaning tablet in the soap dish. It is advised you do this every three washes for optimum performance. Additionally, wipe away any residue inside the drum and around the door seal.