When you imagine your perfect wedding, there's no doubt that it's an unforgettable affair. There are no limits to what we can do with one of the most important days of our lives in our dreams. But it can be hard to know where to start. 
There's so much to plan when it comes to weddings. And while the event is first and foremost a celebration of you and your partner, you still want it to be an unforgettable and unique event. You'll be happy to know that creating a wedding day that is one-of-a-kind is easier than you'd think. Upgrading certain items or bringing in something unexpected is where your big day will transform into an event with a lasting impact. 
Here are just a few tips and tricks that'll help you get a wedding you and your guests will remember with delight.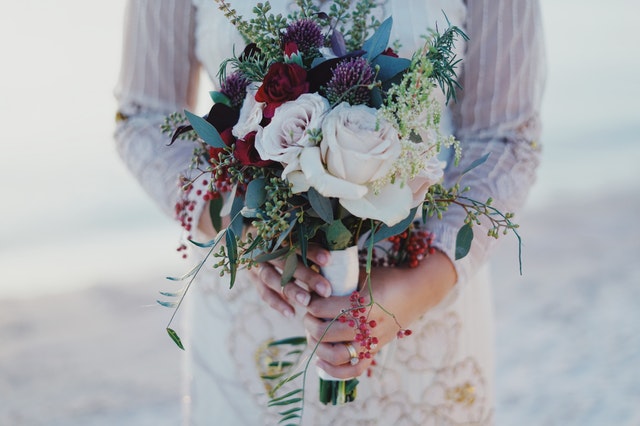 The Wedding Invites
The invitations you send for your big day are your guests' first insight into what they can expect. Give your guests a little taster of what's to come and think outside the box. 
Try talking to small businesses or artists to create your invites. Getting them from big companies is fine, but creatives have styles that will have been used by hundreds of brides. Hiring an artist means you'll get something that's one-of-a-kind. It'll be tailored uniquely to you and your day. 
A Statement Down The Aisle
Your wedding day is all about you. There'll be no doubt who your guests are waiting to see. But your walk down the aisle is your opportunity to wow them with a picture-worthy entrance. 
Set the scene with atmospheric lighting and floral displays that surprise. You don't just have to go for the same old bouquets at the edge of seating. Think huge floral arch to stand under while saying vows or a cascading waterfall of greenery behind you to create a photo opportunity. 
And don't forget about your dress. Don't feel tied down by tradition if white isn't your favorite color. Going custom-made is an excellent way to create a jaw-dropping entrance look. And you'll end up with a dress that feels perfect for you that'll be treasured for years to come.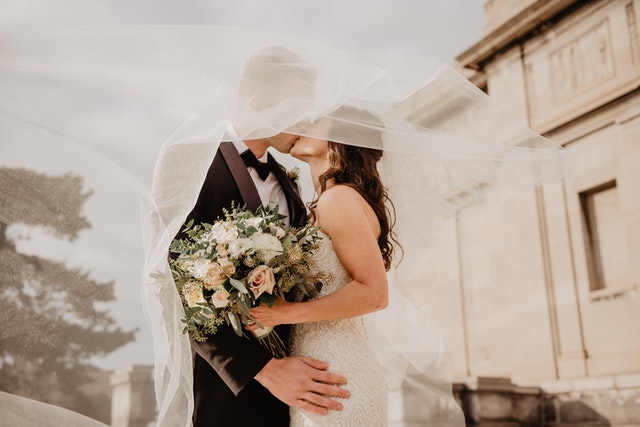 Have a Nice Bouquet
The look of a bride is simply not completed until she has her bouquet.  While the bouquet is often overshadowed by the bride's beauty and the dress, the bridal bouquet still has a very strong significance. The practice of carrying a bouquet on a bride's wedding day is antiquity that has been around since the Roman Empire. As they believed it would fight off bad luck during weddings. The bouquet symbolizes new beginnings for both the bride and groom. The bridal bouquet use to also resemble fertility, happiness, and fidelity as well during the Roman Empire.
For your bridal bouquet, you can go with whatever you want. While bouquets are often very elaborate, it doesn't always need to be. If you're needing the right florist or even inspiration for what you'd like for your bouquet, then you can get more info here. There are no "wrong" styles of bridal bouquets. You can go with something wild such as non-floral (using greenery rather than flowers), something loose such as wildflowers, minimal, or even keep to the traditional white bridal bouquet.  This is your bouquet, and you already will have enough stress and things to think about on this day. You don't need to have more on your plate of things to worry about.
Bouquets come in all sorts of shapes, colors, sizes, and prices, but in the end, this is your wedding. You should think about what you like, not what the guest will think of your bouquet, not how the bouquet matches your dress. Just think of what you want, and leave it at that. 
Bring In Someone Special
When it comes to leading your wedding ceremony, your officiant can actually be anyone, so take the chance to make them someone special to you. 
It could be a religious leader who's been in your life since you can remember. Maybe you have an enduring friend who means the world to you both or a family member you just couldn't do without. Whoever you decide on should be important to you as a couple. And someone who can do an excellent job of weaving your beautiful love story into the ceremony. 
Think of that person in your life who's articulate, charismatic, and will put on a beautiful and fun show for you and your guests. It will make your day truly unforgettable.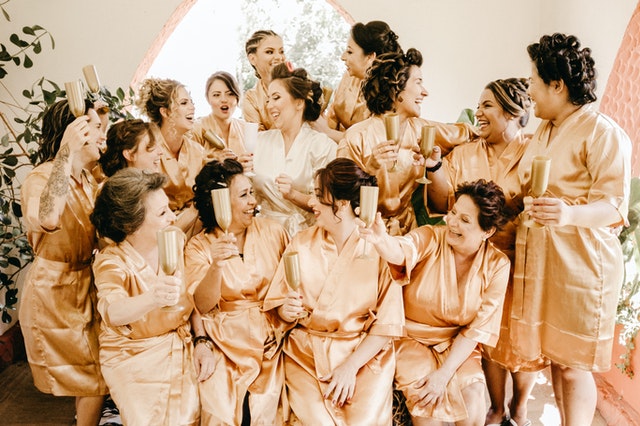 Hire A Creative Photographer
The photographer you hire is tasked with capturing one of the most important days of your life. So there's no doubt that you'll be hiring someone exceptional at what they do. It's also worth thinking about hiring someone who does things a little differently. Getting a really creative photographer means you'll get pictures that capture your personality as well as the day itself. 
Think about hiring them for a longer time so they can be around for the whole day. It might sound like a bit much but having them around at unposed moments means you'll get cracking candid photos. Some of the most special photographs are the ones that capture a tender moment that wasn't meant for everyone's eyes.
If you're not sure where to start, look for people who offer wedding photography packages. You'll be able to pick the right package for you, and you can end up with some really special photos as they tend to add in extras like a photo album or a film. 
Get A Wedding Planner
If you really want the event of the year, hire a wedding planner. Wedding planners know how to make your wedding uniquely you. And they'll be able to point you in the direction of suppliers and businesses that you wouldn't normally find. They're so excellent at their job because they're there for you, to make your big day exactly how you envisioned it.