Note: We received product in consideration of this article. All opinions are strictly our own.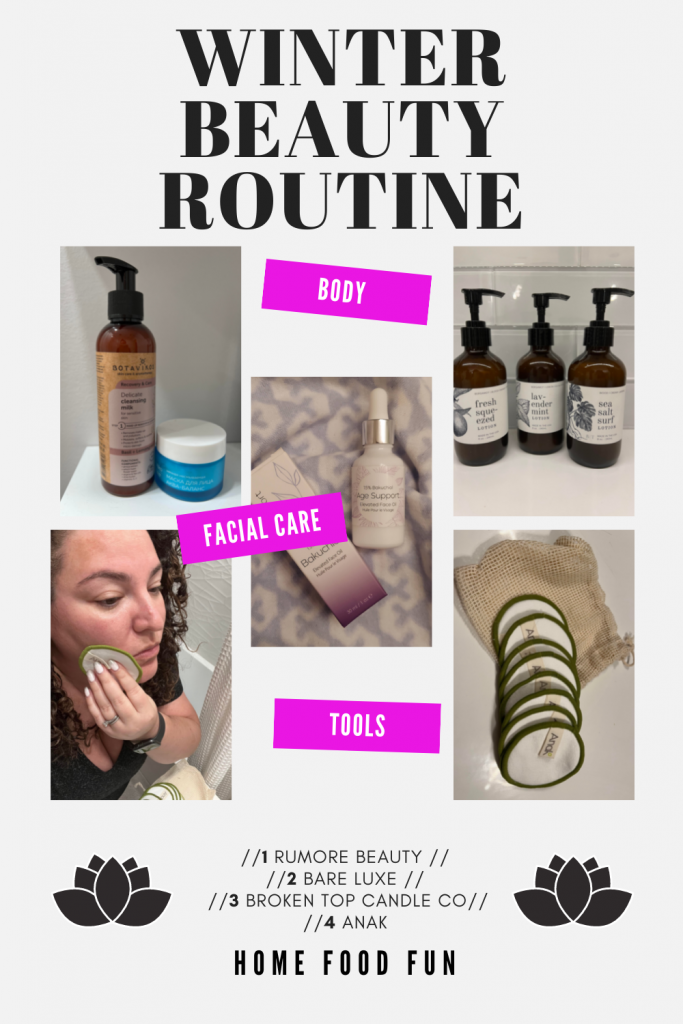 I know what you're thinking. You live in South Florida, it's not like you have to switch up your routine for the icy that's hitting your face during the winter. You can't possibly have hair breakage from the icicles forming on your curls.
Well, you're right
It doesn't get icy or snow down here (although we've had nights that have been below the freezing mark) but the weather does change from hot and humid to cool and drier, and that cool drier air means that we're not getting any natural moisture on our skin or hair. So, just like you do up North, we have to switch to products that can help retain more moisture in our skin and hair. Plus, no one's aging backward, so there are THOSE issues to deal with!
This year I found a few NEW products that I tried
It's always fun to find new brands/products that actually do what they claim, and I found a few that really do exactly what they claim.
I'd been wanting to give these Russian beauty products a try. I'd seen them in multiple women's magazines and I do know that Russian women are known for their beautiful skin. Plus, think about the crazy weather that THEY have to deal with. I was about to find out…was it all a RUMOR or just a secret that they were keeping from us. It turns out that it's NO RUMOR, the products that I had the opportunity to use are amazing. My favorite? The Botavikos Gentle Cleansing Milk. I have troubled skin, so a gentle cleanser is an absolute MUST for me (otherwise I look like a pre-pubescent with a face full of bumps). It's great for all types of skin, from sensitive, normal, dry, combination to oily skin. My skin is red and inflamed so much of the time, and this cleanser is perfect for sensitivities, redness, tightness, and dryness. It left my skin feeling silky and smooth with NO IRRITATION.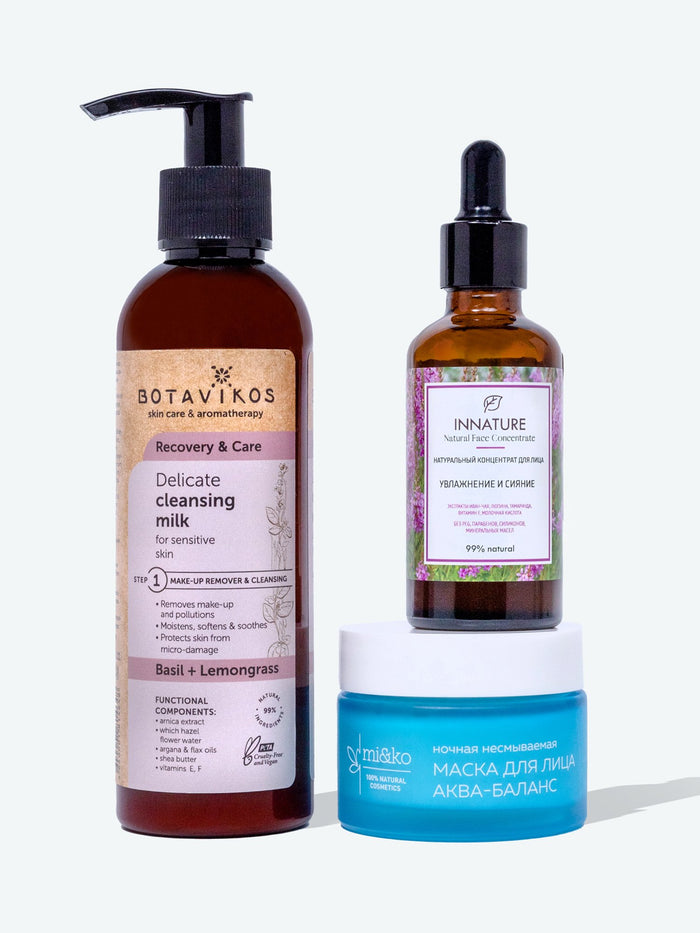 They sent me the entire Russian Northern Lights Collection, which is a wonderful way to try a variety of products that includes
Botavikos Delicate Cleansing Milk: 200 ml / 6.76 

fl.oz

Innature Natural Concentrate Hydration & Radiance: 50 ml / 1.69 

fl.oz

mi&ko Aqua Balance Overnight Mask: 50 ml / 1.69 

fl.oz
If you haven't tried Russian beauty products before, this is a great introduction at only $50 for the set.
The truth is, that my Mother-in-law had told me about BareLUXE because she uses it, so I reached out to them to see what she was talking about. At 68 she has great skin, so I knew that there had to be something about this product that was special.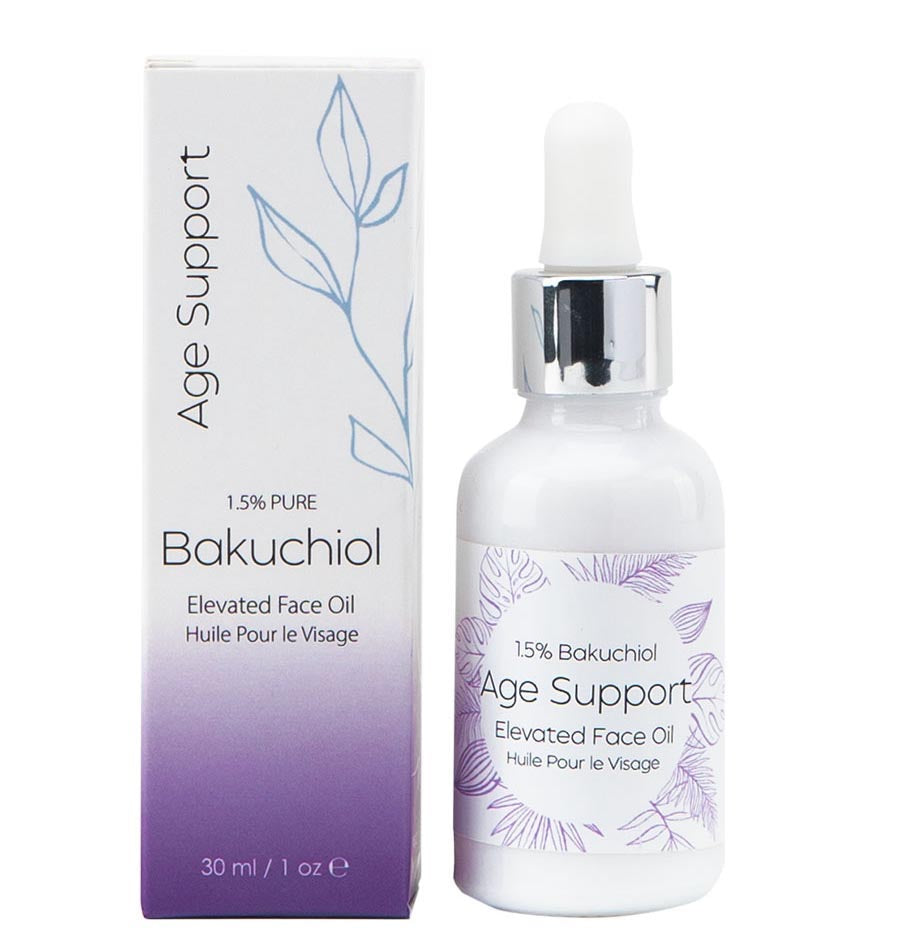 BareLUXE Age Support Elevated Face Oil contains Bakuchiol, a botanical retinol alternative, and 3 other performance botanicals to improve the appearance of age-related skin changes. I do know that the earlier you start with anti-aging products, the better chance you have of having great skin as you age. So, what was so special about this oil vs the others?
Bakuchiol! That and green (more natural) ingredients that don't FIGHT with your skin, and instead use simple carrier oils and ingredients that are close to nature so that there's no flaring up for skin like mine. I DID find it odd that oil like this didn't leave my skin feeling greasy, but I guess that's part of the magic that's BareLUXE.
A little goes a long way and at $70 per bottle, it will last you a good long time.
I fell in love with Broken Top Candle Co from the moment I unboxed the simple, beautiful bottles. My mind went right to "this is my aesthetic" even if they don't work. But, when it looks beautiful AND it works…that's a major WIN-WIN in my book (or on my vanity).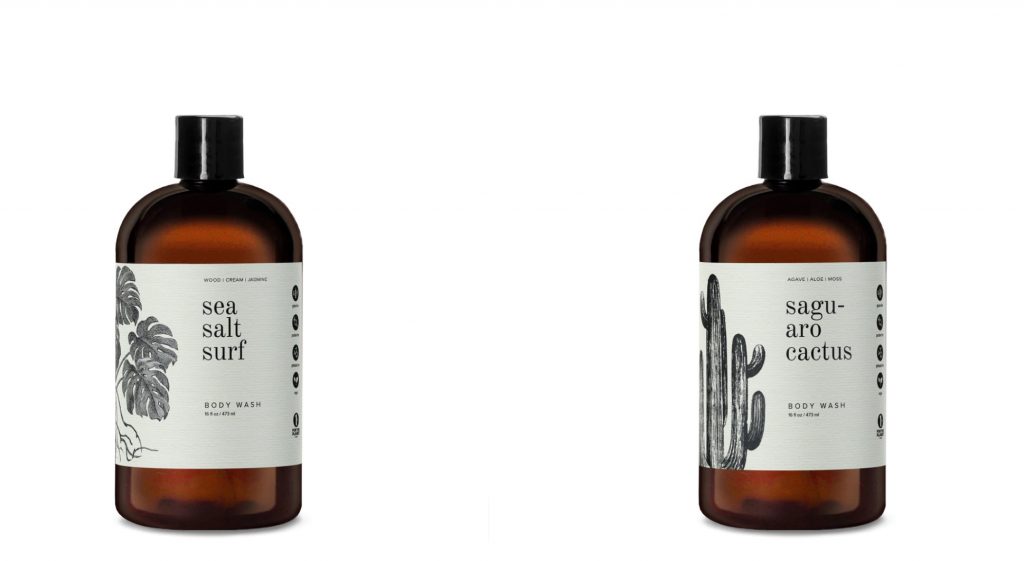 I am all about a great body lotion, and the Broken Top Botanical Collection of lotions is on my list of FAVORITES. With lotions like:
Sea Salt Surf

– that made me feel like I'm in Key West
Fresh Squeezed – that made me crave a mimosa
Seguaro Cactus – perfect for a morning wake up call
and more
BTW, I ditched using perfume because these smell SO GOOD that I couldn't bear to cover up the smell. Oh, and yes, my skin felt silky smooth.
We are all about reduce, reuse, recycle here at Casa Sandler. But, I was a SLAVE to cotton balls and pads with my sensitive skin. There had to be another way to apply or remove product without all of that waste (and without irritating my skin). I found JUST what I had been looking for at AnaK. It's funny, because sometimes I skip overlooking at the accessories while shopping for skin and hair care products, and I probably would have missed these Reusable Bamboo Pads.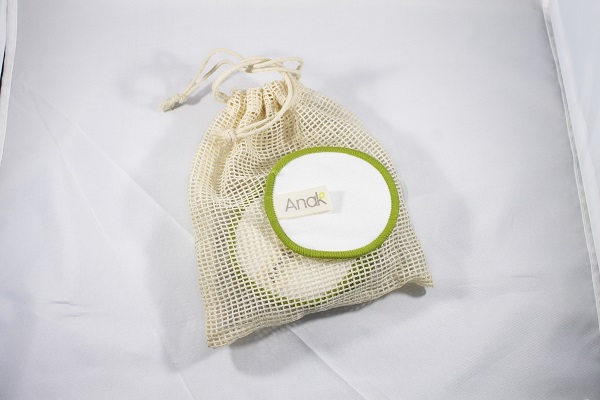 After using them on my face I'm hooked. No more cotton balls for this girl…NOPE. These Zero Waste Cotton Pads are an eco-conscious alternative to disposable cotton pads. Each round can be used to remove makeup and apply liquid products without feeling guilty about the environmental impact. Their durable designs can be used and washed again and again, and the best part is that once they reach their limit, the bamboo-cotton blend is entirely compostable. My foundation stayed on the pad without running and YES, I washed them and they didn't shrink. The pads come in a cute pouch that makes it easy for packing in your travel bag or even in your makeup bag for your handbag.
Have you found any new products that you're using this winter season? I'd love to know.