The reviewer has been compensated in the form of a Best Buy Gift Card and/or received the product.
Sure, there are smartwatches out there that are purely functional – but how many give you smart-watch envy?
I thought that I wanted a smartwatch, you know…the one that is made by the same company as my mobile phone. But, why are they so…um, UGLY? Until now there has been no smart watch to help me plan my day and keep my health on track, and basically be my personal "SVEN."  I would see my friends with their watches and have major FOMO. Why couldn't I have one of these magical watches? And more importantly, why isn't there ONE smartwatch that's remotely stylish?
That's when I discovered
The Fossil – Gen 4 Venture HR Smartwatch. Fashion most definitely meets function with the new rose gold/stainless steel watch that's more than just a pretty face.
Forget your fitness band
Before the Fossil Smartwatch, I always felt like I needed some more pizazz. My fitness bands were boring. Usually a solid color, oftentimes washed out – it was hard to make a statement. I'd wear a watch on one hand, a fitness band on the other, and then try to add bangles for flair. Now, with my new Fossil OS Wear with Google smartwatch, it picks up the slack and records info about my exercise sessions, monitors my heart rate. The best part? It looks awesome no matter where I am or what time of day it is.
Bling-Bling ALL DAY.
What's better than a smartwatch with a large face? One that is sporting some major ice!  The large ROUND face makes it easy to read. Plus, you can change the face whenever you like from basic to fancy, and even download new faces for the back splash so you never get bored.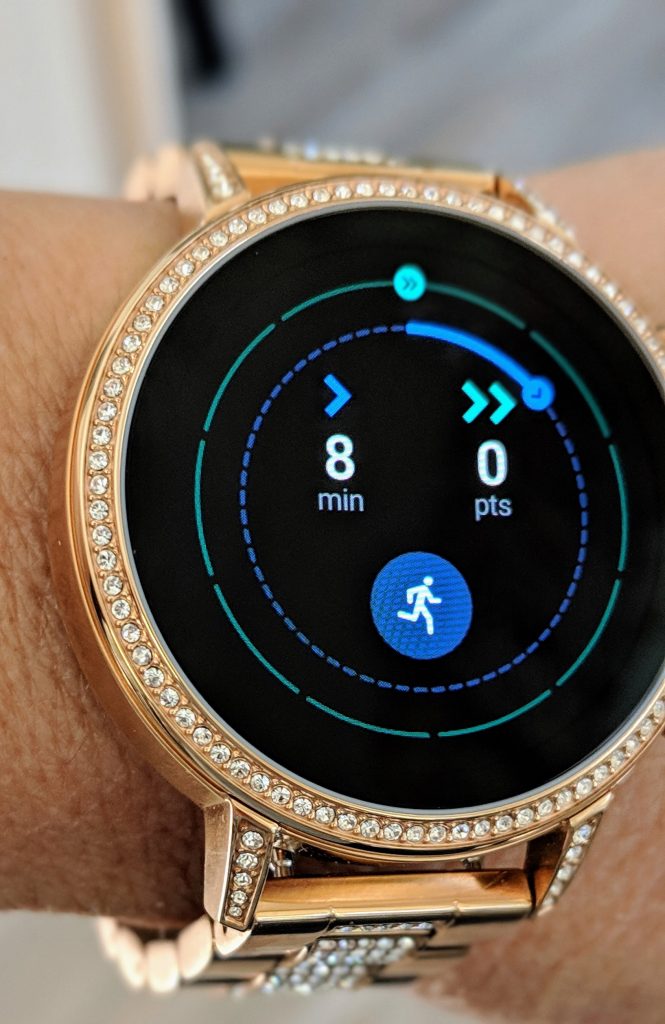 iPhone and Android users, unite!
Fashion? Check. Functionality? Check and check. Finally a smartwatch that caters to all users? Checkity, check, check, check. This Fossil women's smartwatch communicates with both iPhone and Android smartphones for easy data collection. I have quick access to Google Pay—so I can pay with a wave at almost any place that accepts credit cards.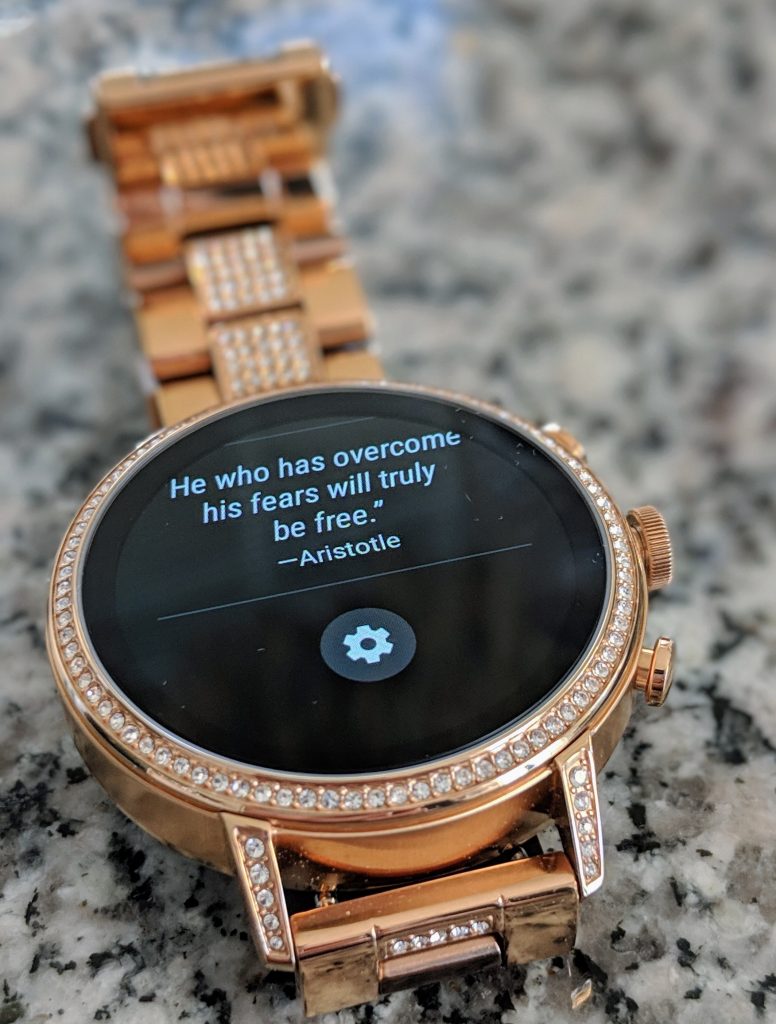 Who can't use an assistant from time-to-time?
I'm finally able to keep ahead of my day with proactive, personalized help from Google Assistant, even before I ask. I get a lot more done and am able to maximize my time with more glanceable, easy to manage notifications, and smart replies to respond quickly on the go.
So many fun features to love!
I've been downloading apps from the Google play store like CRAZY and love that it responds to my VOICE COMMANDS as well. I can find my phone with the push of a button, leaving me wondering how I can lose my phone daily?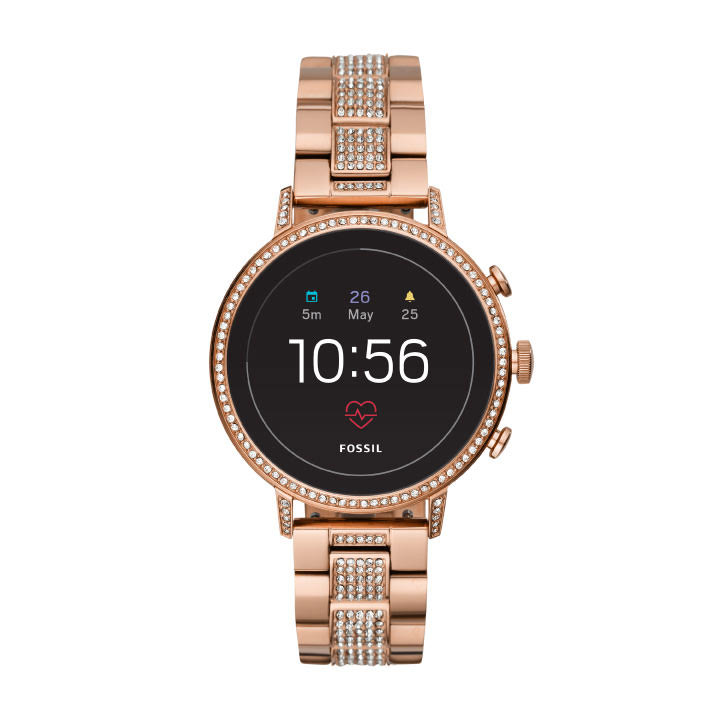 Features Include
Compatible with Android phones and iPhone®– Wear OS by Google works with phones running Android 4.4 or later (excluding Go edition) or iOS 9.3 or later operating systems.*
Calendar, SMS, email and social apps notifications – Keep you updated on day-to-day happenings.
Stainless steel case – Along with a 18mm stainless steel watch band ensures durability and an elegant look.
Water-resistant design – Defends your smartwatch against submersion in up to 164′ of water.
Wireless connection to your device – Bluetooth 4.1 LE connectivity and NFC technology enables simple one-touch pairing.
Comprehensive monitoring – Tracks distance, calories burned, activity, sleep activity, heart rate, steps taken and floors climbed.
Vibrate mode – Quietly alerts you to a range of notifications, such as incoming e-mails, calls and text messages, as well as upcoming calendar events.
Rechargeable battery – For extended battery life. Charge easily using the included wireless charging dock
Best of All
You can pick one up at Best Buy or BestBuy.com. There are mens and womens models, making them a GREAT gift for the holidays. Find out more at BestBuy.com