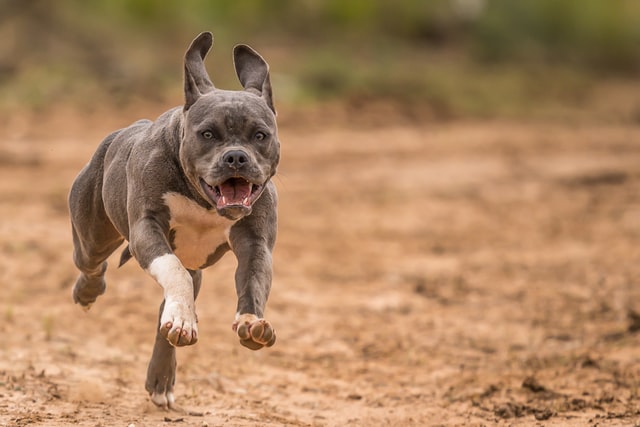 Pitbulls are one of the nation's favorite breeds. But if you're planning on becoming an owner, there are some things that you should know. Pitbulls are quite different from regular dog breeds. Not only do they offer unique benefits, but they also come with some distinct drawbacks too. Let's take a look. 
They're Dangerously Cute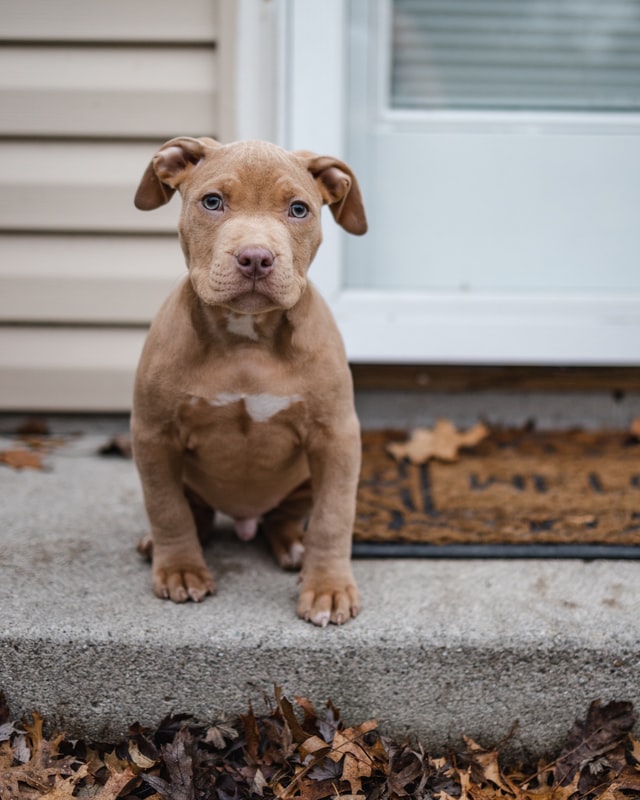 When you first lay your eyes on a pitbull, your immediate reaction is "that's a cute dog," especially if you buy them as puppies. But pitbulls, however, don't always have a cute personality. For whatever reason, they retain much of their natural wildness. And so when you own one of them, you have to be prepared for boisterous behavior.
Problems don't usually occur when your pitbull is young. As puppies, they are adorable creatures that spend most of their time crying for milk. Many owners actually bottle-feed their pups for the first few weeks of life after rescuing them from a litter. Sellers also deliberately sell pitbulls at a young age because of how cute they are (and how harmless they look). However, puppies will eventually become dogs and that's when their behavior will change considerably. 
Pitbulls can grow up to 17 to 19 inches tall, and they can weigh up to 90 pounds, which is around half the weight of the average person. So they can eventually wind up being quite big and powerful. 
They're Not Particularly Domesticated
Pitbulls, like other dog breeds, don't look anything like their wild ancestors. But, they're not particularly domesticated compared to other breeds. As you probably know as a dog down, all breeds have their temperaments. Gun dogs, for instance, are constantly hyperactive and continually sniffing around along the floor for trail scents. Labradors are needy and will constantly look at you with their puppy eyes. And poodles are high-maintenance queens who require constant maintenance year-round.
In the same vein, pitbulls also have their own personalities. They tend to be highly independent dogs, willing to do their own thing. But they also require constant supervision. They won't just leave people and objects alone. Instead, they'll tear and chase. 
In other words, they're not suitable for families with children. They're also incompatible in homes where there are other pets in the environment. Pitbulls will chase cats, fowl, and chickens for fun. 
They're Prone To Attack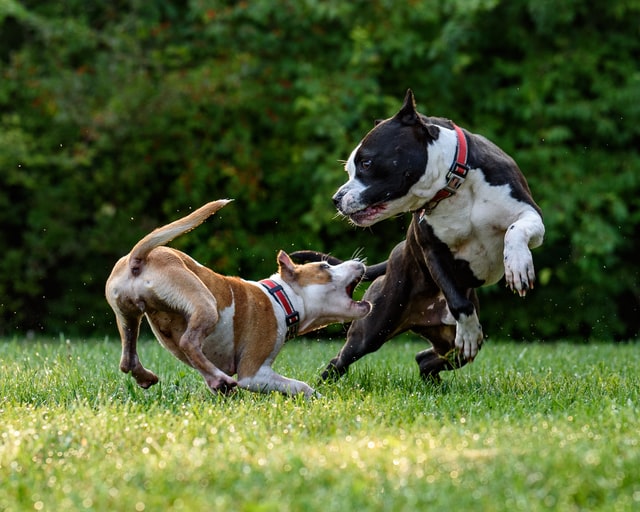 People bred pitbulls primarily as guard dogs. Mostly, they wanted them for their reliable bark. But they are also prone to attack under the right conditions. When you own a pitbull, the last thing that you want to have to deal with is a dog bite, but it can happen. Guests or delivery staff can arrive at your home and your pitbull may attack. 
Pitbulls have a strong instinct to bite, unlike many other dogs. They have powerful jaws and will usually hang onto whatever they bite into for dear life, making it hard to prize them away. 
What's more, it's hard for owners to train this trait out of pitbulls. That's because it is something that's genetically hardwired. Many animals do it naturally. 
That's not to say that all pitbulls are the same. There are some calmer personalities you occasionally encounter. But these are rare. Most will simply bite and they won't always let go. 
Unfortunately, not even family members are safe from their pitbulls. More than 50 percent of the injuries that pitbulls cause are done to family members. 
They're Expensive
Pitbulls are also notoriously expensive dogs to keep. Most owners take out insurance on their animals to protect them against liability in the future, should their dog hurt somebody. You'll need to make sure that you actually have coverage on your existing policies. Many firms will insist that you take out a separate premium to cover your pitbull because of the higher risk that the dogs pose. 
There are other costs too. For instance, you might need to invest in a cage for them at night or put up extra fencing around your property to stop them from chasin passers-by. 
They're also expensive in terms of the time that they require. Pitbulls require intense training from an early age to teach them that you're the pack leader and they're not. If you don't instill this in them from early on, they will continually undermine your authority and you may find them harder to control in the future. When they are puppies, they must know that you are in charge. Otherwise, their behavior will deteriorate as they get older.
They Require Lots Of Exercise
Pitbulls, like other dogs, require lots of exercise. But for this breed, it is more important to their well-being than it is for others. That's because it gives them an outlet for their aggressive energies. 
If you don't provide this outlet, your dog will find other ways to express them. Mostly, this means tearing up the furniture. But they may also attack if they become too frustrated with being cooped up. 
They Have A Big Appetite
While pitbulls aren't the largest dogs out there, they do have a lot of muscle mass, and this can lead to a large appetite. Your food bills, therefore, can sometimes be a little on the high side, even if you buy a lot of dry dog food.
Summing Up
Many people own pitbulls, and the vast majority of them never experience any trouble with their dogs. In fact, pitbulls can make lovable companions because of their loyalty. But there are some risks associated with owning them. 
Pitbulls are highly intelligent and trainable. So if you invest the time in making them compliant as puppies, you should have far fewer issues when they grow up. They're also highly social dogs. So they tend to be good in large crowds. 
As an owner, you need to prepare yourself for both the positives and negatives of owning a pitbull. This includes the risk that they might hurt you, somebody in your family, or somebody else out of the house. It is critical, therefore, to have a frank conversation with yourself about whether you're willing to take on this risk.