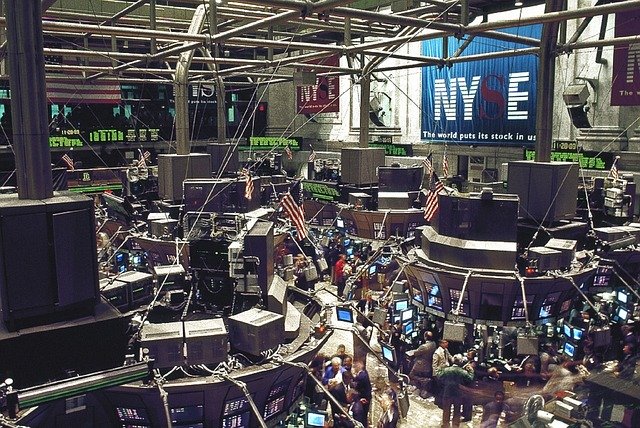 Investors often overlook investment opportunities in insurance companies and invest in technology and other industry sectors. For whatever reason, they seek investments with higher dividends and profit returns on their invested money. In the United States, there were 5.9 thousand insurance enterprises operating in 2017 with assets and cash totaling over $5 trillion. Four of the best insurance stocks in the world are MetLife, Allstate, State Farm, and Aflac public offerings. These entities are a few examples of businesses trading stock on Wall Street with an attractive dividend yield.
Reasons to Include an Insurance Company in Your Investment Portfolio
Insurance companies' financial obligations are paying overhead costs, claims, and expenses, including administrative, operating, and payouts to policyholders. A company with low annual payouts has a stable cash flow and high profits. Some insurance carriers hedge their losses by selling fixed and variable annuities.
People planning for future retirement select the investment product to create a fixed income. The largest provider of insurance, annuities, and employee benefits is MetLife. Another reason to include an insurance company in your portfolio is the industry uses the dividend investment strategy. Whatever earnings the company receives, it usually goes into the investment of the business and to the shareholders.
Top Two Global Stocks in the Insurance Industry
MetLife came in number one on the list of the hottest stocks in the insurance industry. In 2017, the insurance policy provider was the top writers of life insurance and annuities by direct premiums. The company wrote $86.6 million in premiums and had a market share of 13.6 percent. In 2018, the carrier provided benefits policies to 90 of the international largest Fortune 500 companies.
Large corporations purchase benefit insurance to protect their employees if they receive injuries or for leave of absence for maternity. They try to minimize payouts for sick days and workers' compensations by maintaining a healthy workplace environment. Some companies implement wellness and injury prevention programs to help reduce costs for claims, sick pay, and hiring extra people.
Allstate came in second on the list of stocks, placing 79th on the Fortune 500 list of companies with the highest revenue. The company had $40 million in earning in 2018. It is the largest publicly traded property and casualty (P&C) company in America. Allstate offers auto, renters, recreational vehicles, small business, personal liability, life, and homeowner's insurance policies. The company also provides estate planning services.
What to Research Before Selecting an Insurance Stock
Do your research and homework before investing your money into stock in the international market. There are simple ways you can receive knowledge in the investment industry of any sector. Then make a list of various companies trading stocks publicly on Wall Street. Check the Securities Exchange Commission to ensure the company registered its stock.
In the insurance sector, retrieve the latest reports from S&P Global Market Intelligence, Zurich Financial Group, and Farmers Insurance Group. You will discover important facts about the industry, the outlook of the industry's performance, and the top ten companies. A 2019 Insurance Factbook from S&P Global Market Intelligence showed interesting facts about the industry in 2017, including:
Written net premiums in the US insurance industry reached $1.2 trillion. Of the total amount, fifty-two percent accounted for life and health insurers, and forty-eight percent for property and casualty insurers.
Both the life, health, property, and casualty insurance companies paid $21 billion in premium taxes during the year.
Property and casualty enterprises paid out $101.9 billion in property losses because of catastrophes. It is the highest payout since 1949 when property claims services began collecting data for the insured. More than 5,000 companies in the US shared in the payouts to policyholders. Despite the extreme payouts, many of the insurance providers continued to have a stable cash flow.
Consider insurance stock for your next investment opportunity. Variable life insurance and variable universal life insurance are securities requiring SEC registration. Other insurance investment opportunities include annuities, variable annuities, and indexed annuities. The Securities and Exchange Commission has bulletins to educate investors on insurance investment products and the risks involved in all investing options. To become a successful investor, continuously research and pay close attention to the market for volatility, risks, and gains.