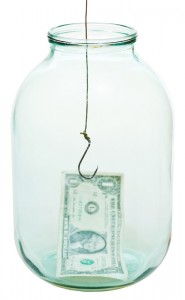 To me, frugal means AWARE; finding the best buy at the best price; not "fading" or "trending" when I purchase something, but going for the tried and true that will last; making the best of every purchase for long term or function.  Now, I am the first to admit that FRUGAL is not a word that I always APPLY to myself or my purchase… I need help, as a former shopaholic and Diva who is too shy to negotiate and bargain!
Now, Broad Z is the Frugal Review Broad.  After all, Zippy has been going frugal her entire life!  Me?  Before I took this last year on sabbatical (meaning quit my job), moved into a senior (55+) apartment building, and attempted to live on $1,300 a month, Nordstrom's and I were attached at the hip.  We were related!  If it had a designer label, it was MINE!  Whole Foods was my haven.  Diva Hair Salon was my den where instead of blowing on a pipe I had my hair blown dry for a hundred plus dollars!
AFTER THE MOVE
I discovered FRUGAL as the best six letter word I know besides Review and Broads! AND THEN AARP Member Advantages with tons of discounts and benefits FOUND ME!  I was saved!
AARP MEMBER ADVANTAGES
AARP Member Advantages is Prince Charming, Cinderella's lost glass slipper.  AARP enhances my life and makes the GOOD STUFF DO-ABLE.  For $16.00 a year, I get THE GOODS!  Even the Brothers Grimm have signed up!
Yup, Baby Boomerdom never had it so good.  And even though I am planning on going back to work soon, I'm sticking with my FRUGAL PLAN with the help of AARP Member Advantages.  I check the:
For AARP Member Advantages every day.  And I just loaded the AARP Member Advantages APP onto my iPhone!  Check it out!
MOBILE: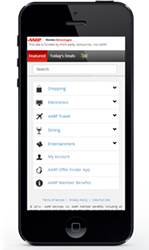 Now AARP members can find offers and discounts, right at your fingertips. Use our mobile site or apps to find discounts from trusted brands when you are at home or on the go!
View your all of your offers on the go. The same great features that exist on the AARPdiscounts.com website are now available on the mobile site through your smartphone. Simply type AARPdiscounts.com into your mobile web browser for the full website experience.
Mobile APPs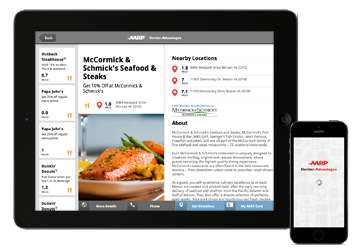 The FREE AARP Member Advantages Offer Finder APP gives you a way to find offers and discounts closest to you, right at your fingertips.
Locate discounts closest to you
Map out directions easily
Download a digital version of your AARP Membership card
Available on: iPhone, iPad, and Android
RIGHT ON FRUGAL MAMAS!
As you check in daily with AARP you get some cool information on cool benefits like these that are currently on the AARP Member Benefits Facebook Page:
Driving a long distance this summer with young children? Why not stop halfway and give the kiddos a pool break. AARP members save up to 20% at Days Inn: http://ow.ly/NBtXM
Moving Essentials: 
1.AARP Member Advantages can save money on all three this moving season. Find out how: http://ow.ly/Ny2ji
Now that your car is in tip-top shape, make sure it is protected.
2. AARP members get $20 off AARP roadside assistance from Allstate Insurance: http://ow.ly/Nucoq
3. Organizing a bathroom can be tricky. One helpful tip is to use suction shelves in the shower to hold toiletries. AARP members shop at Sears Outlet Stores through the Everyday Savings Center powered by NextJump and earn double the reward points: http://ow.ly/NqLs6
4. Make sure your home is secured while you are on the go. AARP members get 20% off installation and $2 off monthly monitoring through ADT:http://ow.ly/Np1Xj
And many many more!
Scroll through your cell phone every day and find places on the go that offer you discounts as you shop, eat, travel and seek entertainment!  AARP Member Benefits is my GO TO FRUGAL MAMA!  Thank you once more AARP Member Advantages!