The hottest months of the year are on the approach and many of us are ready and willing to get out there and enjoy some sun (as much as the current circumstances allow, anyway.) However, as bright and sunny a time as the summer may be, if you don't take care of the home, it can also be very uncomfortable indeed. Here are there essential bits of household maintenance you should take care of now so you can relax later.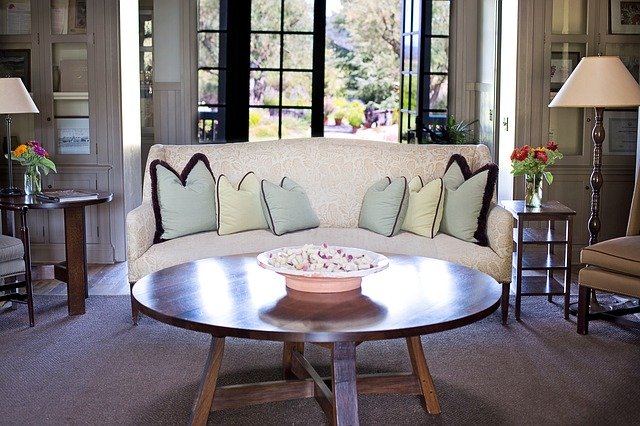 Check that AC
First and foremost, let's make sure that you keep a cool head. Your air conditioner is likely to be putting the work in, so you have to make sure it's working as it should be. One way of ensuring that your AC is doing its job is to get a local air conditioning service to come and perform a maintenance check on your system. This is because, over time, AC units can become less efficient and effective, and need maintenance to replace broken parts, clean out any stubborn debris, and fix issues that you might not have diagnosed. Teams like Classic Heat and Air can look over your system once a year to make sure no new systems have popped up right before the heat turns up.
Take care of the roof over your head
Air leaks are not only going to diminish how effective your AC is, but it can let any rain that happens during the summer infiltrate the home, too. Check around the doors and windows for them, but don't forget the roof. If you find any signs of disrepair, such as missing, cracked, or chipped tiles, look at Texas Home Improvement for local roofing services. Don't forget to check and clean the gutters, either. Trees and bushes have been growing all spring and the debris from them can be kicked up by the wind to block your spouts, which can lead to major water problems.
Show the porch some love
Your porch, decking, and patio are all going to need a little maintenance before you spend your time lounging out there. For any wood surfaces, spring some water on the boards and see if it beads up. If it doesn't, then you should look at resealing the wood as shown at The Spruce. Be sure to check for signs of rot, as well, and use an all-purpose cleaner to make sure the built-up dirt is all gone.
Don't rush to use your outdoor cooker
If you want to spend more time in your garden this summer, especially to make use of that outdoor dining area, then you have to make sure it's in the right condition first. Be sure to clean out your charcoal grill completely, emptying it and wiping out any ash before scrubbing it with hot water, dishwashing soap, and a sponge. If you're using a gas grill, let it run with the top closed for 30 minutes, then brush it with a grill brush and a damp sponge after it has cooled.
The above tasks are just some of the most crucial things to make sure you stay on top of this summer. Don't neglect to keep an eye out for any other little DIY fixes or symptoms of something wrong that you should address.