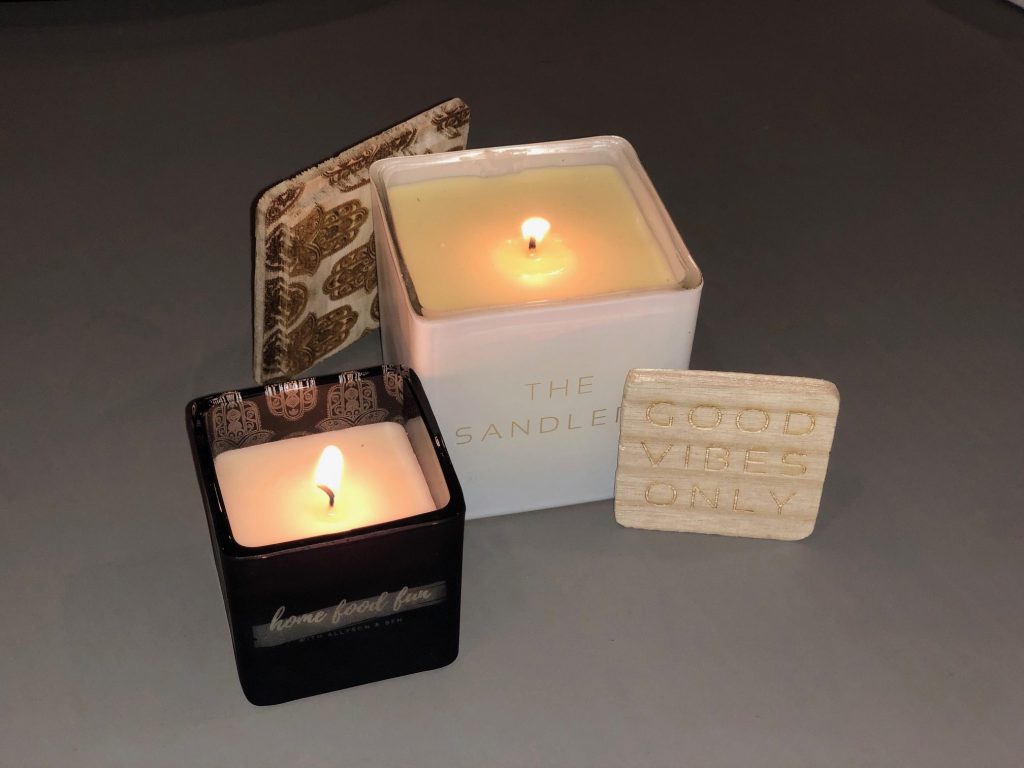 If I were to list a few of my favorite things, they'd be candles, shopping local, girl bosses, and brands that make it easy to customize something and transform it into a piece of art. So when I was introduced to the TAJA Collection.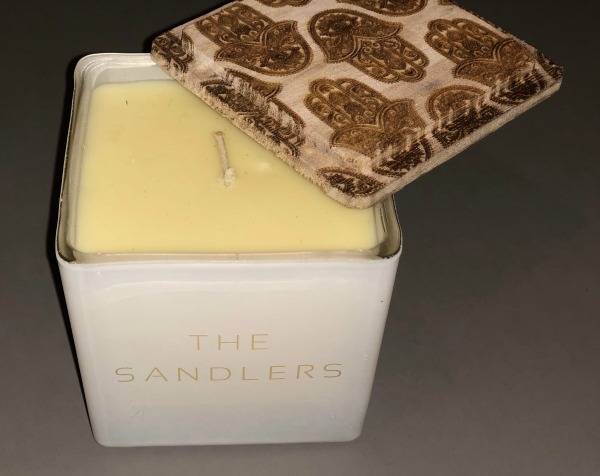 Two badass boss ladies, Annabelle and Annie, swapped courtrooms and blazers for entrepreneurship after searching for gifts for their assistants. The problem? How do you gift something so impersonal to someone who knows you so personally? Known to their friends as gifting-gurus, these ladies got to work to create some of the most outstandingly unique candles (both in fragrance AND in presentation) I've ever seen. And if you know me, you know I LOVE a good candle. So that's saying quite a bit.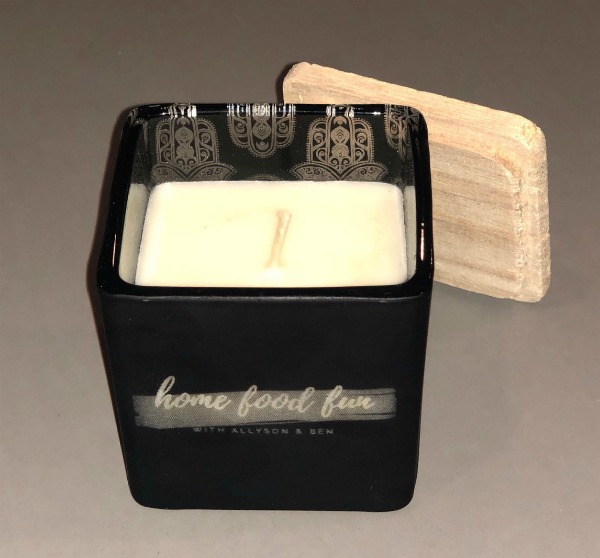 "We started this almost selfishly. Because we knew that crafting great gifts that were highly customizable meant gifting someone happiness. And making someone else happy is the best way to become happy yourself." – Annabelle 
When inspiration strikes, whether a friend is in need of some positive vibes, you're looking for the perfect gift for an office mate, friend, or bridesmaids, TAJA has you covered. You can design your own candle, or snag one of the previously created designs that are already on the site.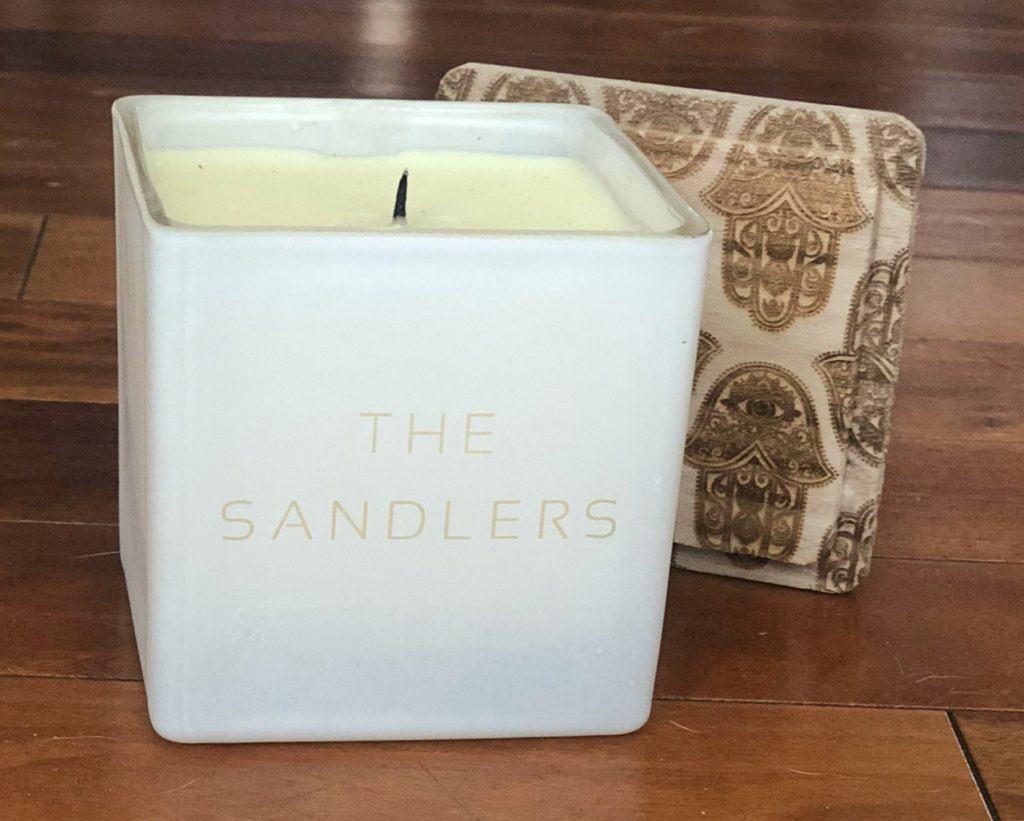 You can choose from seven fragrances, and an eight option that is fragrance free. We chose the Pumpkin scent (because it's my favorite), and then I entrusted my husband to choose our second scent – High Tea. I cannot recommend these flavors enough, nor explain the sheer restraint necessary to remind myself not to eat them.
YOU CAN ENGRAVE YOUR OWN MESSAGING ON THE CANDLES AND THE LIDS! And I will NOT apologize for internet yelling. Can I tell you how amazing it was to open a box and see, "The Sandler's" on one candle, and our blogs name, "Home, Food, Fun" on the other? Cooler than that, was we had the chance to integrate our love of hamzas (especially to showcase in our house) into the design as well. YOU CAN EVEN PRINT YOUR DOGS FACE ON A CANDLE. YOUR. DOGS. FACE. (I know, I'm yelling again!)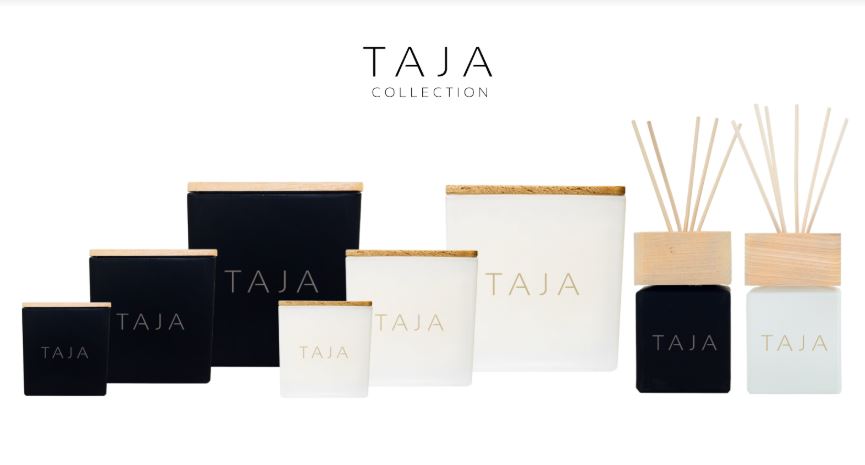 Each candle is hand-poured with love in Miami, Florida with creamy-dreamy 100% natural soy wax, then blended with indulgent fragrance oils, free of parabens and phthalates.
You guys. Do yourself a favor. Be the best gifter for a change, and head over to tajacollection.com/collections to start shopping. It's local, it's unique, and it's some of the best, most uniquely crafted items I've ever seen.

To order beautifully personalized candles of your own visit the Taja Collection today!
Receive 15% off sitewide with our HOMEFOODFUN code! Type in

HOMEFOODFUN

at checkout!
Mothers Day is only 4 days away…so order quickly!