A "New" Store to Re-Adore – It's That Easy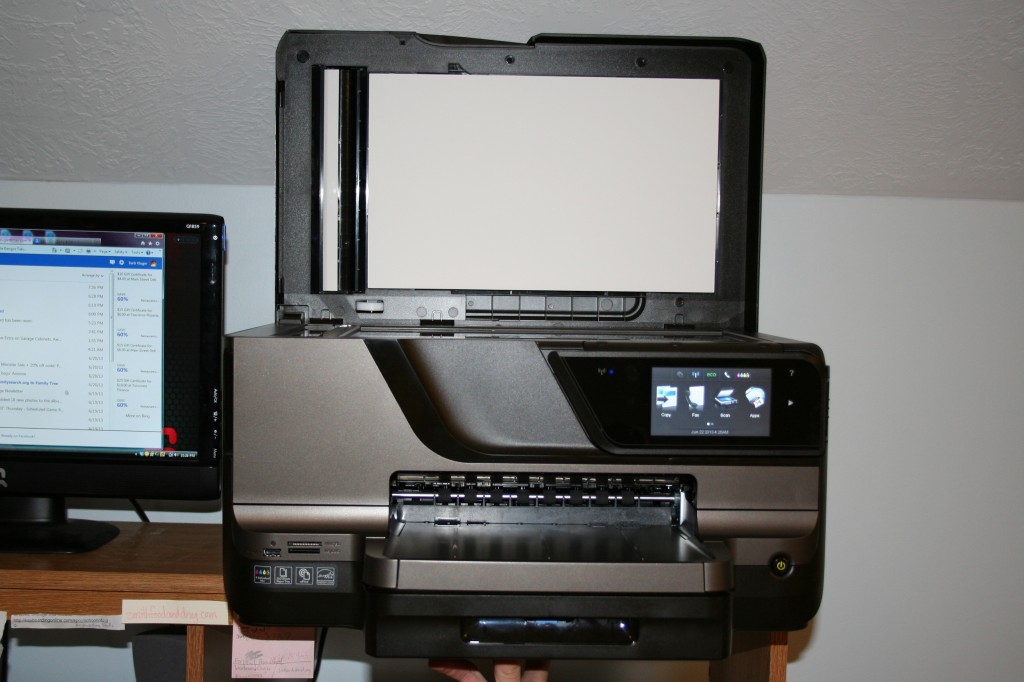 I am no techie. 
I mean, opening my e-mail is about it.  When Staples sent me the HP Officejet Pro 8600 e-All-In-One Printer to review, I asked my son, Ben and his wife, Barb to try it out first.  I knew they would know how to set it up and then they could bring it over and attach it for me!  I don't know if I am going to get the printer back, though, and they fell in LOVE with the EASY BUTTON, a darling device that you push and it yells back" IT'S SO EASY.  Their teenagers fell in love with both the printer and the BUTTON!
What do you think readers? 
Hmmm, what is a Mom to do?  Barb and Ben are always printing something or other, and their teenagers are so excited that they can print from their iPad for school.  BUT guess what!!  I got it back!  After all, there are certain things a writer needs: talent, plot, computer and a GREAT printer.  It's nice to think of F. Scott long-handing away on his legal pad and Ernest guzzling tequila while on his Remington, but I need to PRINT my documents!  I have  it on good word that this printer is FABULOUS!  My son and daughter in law tried it first (Z is the techie, not me!) and here are their comments.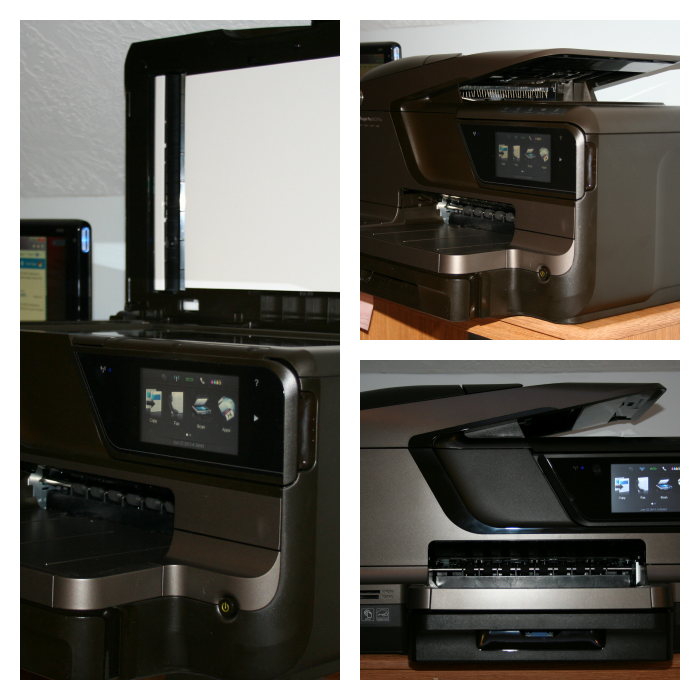 Here is what Barb had to say straight from her email:
We absolutely LOVE this printer!! You need to give it great reviews. It didn't take very long to set up. We followed the instructions and it went very smooth. The one thing we "thought" was going to happen, didn't. We thought that we weren't going to be able to print off from our computer because we thought that it was going to be wireless. We were wrong. We can print from the computer, IPad, IPhone, and IPod. It fits nicely on top of our desk, and our desk is small. We didn't hook it up to the fax, only because we don't use that feature, plus, the phone outlet is on the other side of the room. The print is super clear and while it is printing, it's somewhat quiet. The looks are sleek and sturdy. I like the touch screen feature. We used the photo reprint and that worked like a charm. We still need to "explore", but what we've done so far, it's like the cadillac of all printers. We love it! 
So I am going to buy them an HP Officejet Pro 8600 for themselves – at STAPLES of course!
I love the looks of this machine.
It looks like a Ferrari next to my old HP Color Laser Jet 2600n.
Setting up is easy as pie and Ben didn't even have to show me how – the directions are that good.
NOW I can scan Broad Z pictures of Clem!
The FAX feature is phenomenal – I fax all the time and my old fax never did get the faxes out!
Barb said it all 
This printer is as quiet as a mouse!  AND the PRINT is super clear, even with the photo reprint.  AND the touch screen SCREAMS do me!  Barb is right – this is the CADILLAC of printers.  Want some info on it?  Just keep reading!
 HP Officejet Pro 8600 Plus e-All-In-One Printer
4-in1 print, copy, scan, fax
Prints up to 16 ppm black, Ethernet, RJ-11 modem port and USB 2 connectivity
Built in Wi-Fi 802
4.3 CGD (color graphics) touchscreen
250 sheet input
Scans up to 4800 dpi
Legal size scanner glass
Honestly, I LOVE that STAPLES carries such quality products.  I never know where to get a computer or printer or calculator: I am a generation too old to be in the know.  But STAPLES had this printer at my door in two days!  What could be better than that?
Ratings are based on a 5-star scale
Overall: 5
Review by Broad "A" – Ava
STAPLES provided me with these products for my review.  I did not receive any other compensation, the thoughts and words expressed are my own.  You can view their entire line of printers online at Staples.com.