Homes need to be kept clean, which often means that you spend a lot of your time cleaning. Some people might choose to hire cleaners, but you still have to make an effort to keep your home reasonably tidy so your cleaner doesn't have too much to do. Until we one day have self-cleaning houses, you're always going to have to do a certain amount of cleaning and tidying up. However, there are things that you can do if you want to save time and make your home easier to clean. Here are some design choices that you might make to help keep your home clean.
Choose Hard Floors Over Carpets
People sometimes choose wall-to-wall carpets to help improve insulation or just because they feel good. However, carpets can be difficult to clean compared to other types of flooring. You can vacuum them regularly, but this doesn't fully clean them. And although you can wash them yourself, it's often necessary to have them professionally cleaned to really get the job done. Hard floors can usually be swept and mopped with ease. You can also make sure to choose the right type of flooring for different spaces, depending on the amount of traffic and the room's purpose.
Eliminate Gaps and Awkward Spaces
Many things are simple to clean with a quick wipe, dust, or scrub. But one thing that can make things tricky is when you have gaps and awkward spaces. It's difficult to really get into them and clean them properly. Either there is dirt, dust, and bacteria left behind or you just don't bother to clean certain areas because you can't really get in them. If you can eliminate these gaps and awkward spaces, you don't have to worry about trying to keep them clean. You can make sure there are no gaps in places such as behind the toilet or even on top of cabinets.
Get Wipeable Furniture
Being able to quickly wipe down furniture can be a blessing. You don't have to worry about how you're going to wash something out of upholstered furniture. Leather and vinyl are good options if you want to be able to wipe your furniture clean. Of course, any hard materials such as wood, metal, and glass are all easy to wipe clean too. It's useful if you have the right products to clean different surfaces. And remember to wipe up any spills as quickly as you can to avoid stains.
Select Your Counters Carefully
The counters that you choose for your kitchen and bathroom (or anywhere else in your home) can make a big difference in cleaning time and difficulty. Most materials are generally fairly resistant to stains and marks, although some of them might need to be sealed to protect them. However, some can be easier to clean than others. If you want a budget-friendly option, laminate is typically easy to clean. For something that costs a little more, quartz is durable and can give the look of solid stone. You'll pay more for natural stone compared to anything artificial.
Install Easy-to-Clean Windows
Your windows can be tricky to clean. Cleaning the inside isn't too difficult, as long as you can reach up to the top. However, cleaning the exteriors of your windows is a little trickier. It's usually better to get a professional to do it. One way to make window cleaning easier is to install the right type of windows. By installing vinyl windows, you can have multi-chambered frames that allow you to remove the panes. This makes it much easier to clean your windows without any hassle. Vinyl is easy to wipe clean too, so might make your windows easier to clean compared to wooden frames, for example.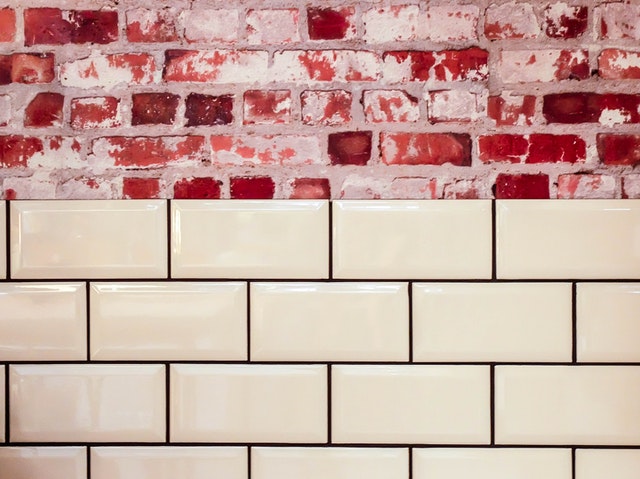 Use Dark Grout for Tiling
When you use tiles in your kitchen, bathroom, or anywhere else in your home, one of the things that can quickly show up dirt is the grouting. Grouting is often white and it can become discolored easily. However, grout is also available in other colors, so it's worth considering a darker grout. It's an especially good choice if you're using darker tiles. Of course, you still need to clean your grouting, but you might not need to do it as often.
Or Avoid Tiles Altogether
Alternatively, you could choose not to use tiles at all. There are other, seamless, alternatives that can be a lot easier to maintain. You can consider options such as concrete, back-painted glass, or vinyl panels that give you a seamless finish. There are no tiles or grouting to scrub so you can get your walls clean more easily. The same is true for flooring where you might consider tile. Use other options that are easy to mop clean so that you don't have to worry about dirty grouting.
Lift Up Your Furniture
If you can't fit a broom, mop, or vacuum cleaner underneath your furniture, it means you have to move it out of the way to clean the floor. One option is to have furniture that sits right on the ground, but the other option is to lift your furniture. Have it sitting higher off the ground so that you don't have to move it to clean under it. You might still need to move it occasionally, perhaps to clean around the legs, but it won't be nearly as often as if you can't actually get under it.
Forgo Open Shelving
Open shelving can look good but it also requires a lot of dusting. You can find that you often need to dust it to keep it looking smart, which is just a lot of effort. However, if you stick to cabinets with glass doors, you can remove the need for all the dusting. You'll still need to dust the outside of the cabinet, but you will avoid having to dust the shelves or your books.
Designing your home in the right way can make it easier to clean. You can save a lot of time by thinking carefully about how to design your home.