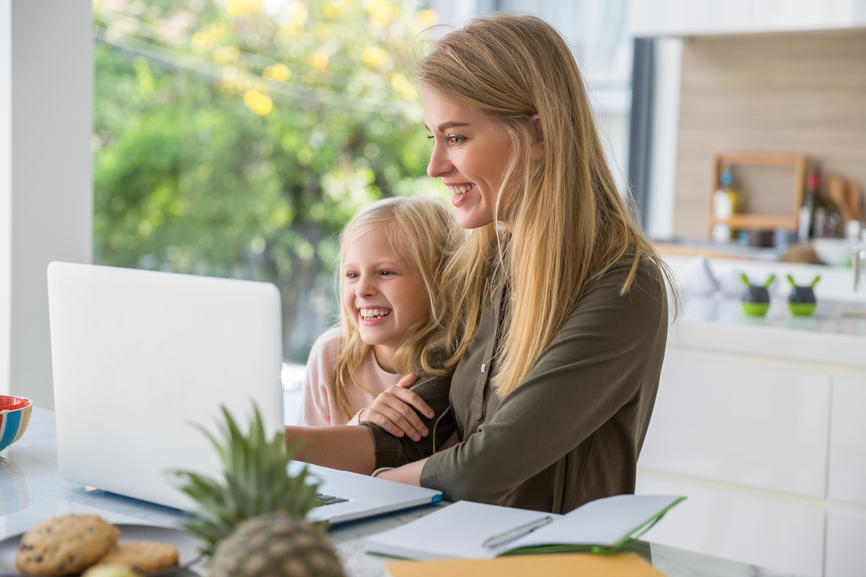 As many new parents soon discover, raising kids doesn't leave much time to spend on yourself. Many people can give up on their personal goals as a result. This could be anything from chasing a career to travelling the world to getting an education to pursuing a fitness goal.
Parenthood can be time-consuming, but it shouldn't have to get in the way of your personal goals. Whilst raising kids should take priority, you still deserve time for your own growth and development. This could help you to feel happier and more fulfilled. Not only that, but seeing you chase your goals could be an inspiration to your kids – if your parents are go-getters, you're more likely to strive towards goals yourself.   
Here are just a few ways in which you can juggle your personal goals and the responsibilities of being a parent.
Schedule time for yourself
Scheduling an allotted time each week to focus on your personal goals will keep you motivated. Having a routine also makes it easier to hire a babysitter or get your partner/a family member to look after the kids on a weekly basis so that you can have your own time. Without this structure, the chaos of parenthood could soon take over.
Get the support of your family and friends
It's important that your friends and family don't see your personal goals as a trivial interest. By making them realise your personal goals are important to you, your family and friends will be more supportive and may be more willing to look after the kids.
Do it from home
It's possible that you may be able to chase your goal from home, allowing you to be there for your kids if you need to. For example, if you want to obtain an education, instead of travelling to a campus you could consider an online course that you can study from home such as this one year MBA program. Similarly, many jobs are now offering the opportunity to work from home, allowing you to chase a career without having to commute long distances. You could even pursue exercise goals from home – if you don't have time to go to the gym, you can always find ways to train from home.
Chase goals with your kids
There may be some goals that you can achieve with your kids. If you want to go travelling, there's nothing to stop you taking your kids with you – it will be costly and more of a challenge, but many parents do it. You could also start up a hobby with your kids such as cycling, learning an instrument or even taking up a martial art. Not only will you be achieving your goals, but you'll be giving your kids new experiences.
Don't sacrifice all your free time
Whilst personal goals are things that you do for yourself, you still need time to relax, whether it's socialising with friends or watching TV in the evening. Make sure that your personal goals don't fill every last moment of your free time otherwise you'll feel exhausted – we all need our rest.